Alexander – Jan 19, 2021
I received about 20 matches. In order to get their contact info, I had to pay for the upgrade. I paid and got their contact information, and emailed them, and nobody has ever replied. And as soon as I paid, I stopped receiving new matches. I have never got another match, which makes me wonder if those matches are real or not. Just a waste of money. DON'T WASTE YOUR MONEY!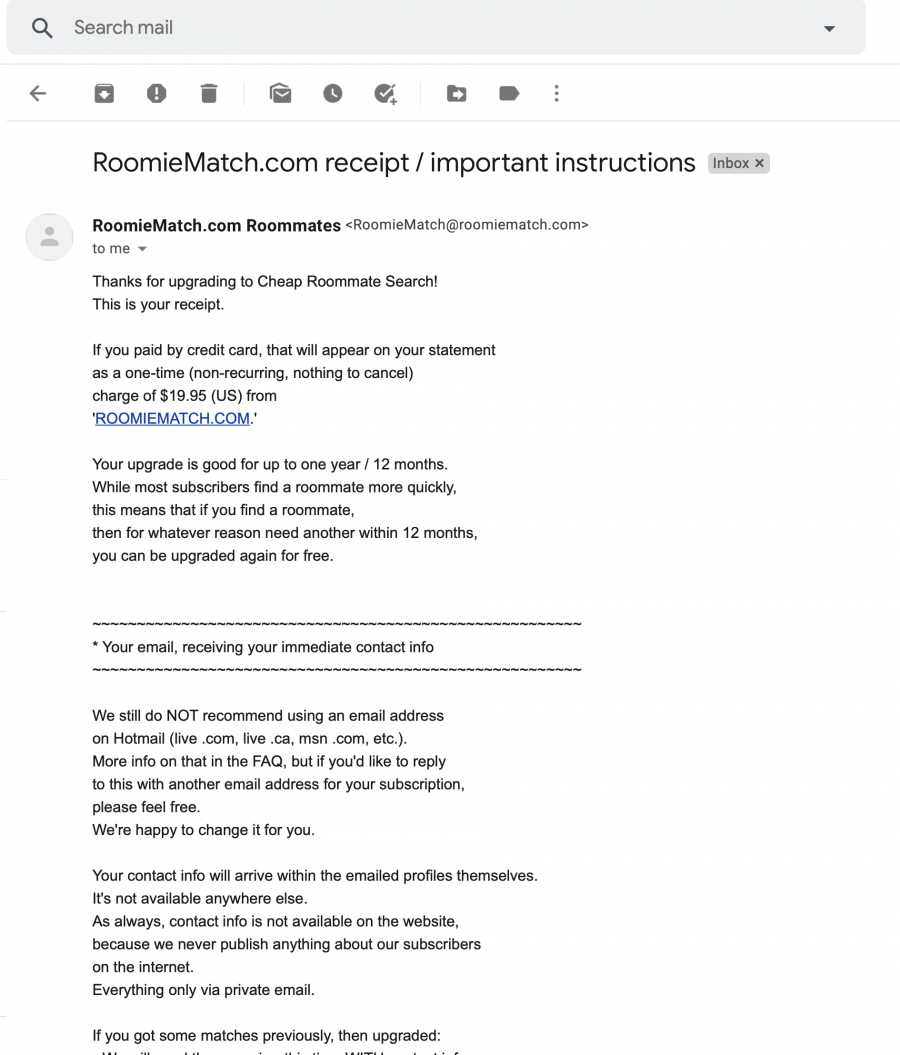 Kristine –
Victim Location 78660
Total money lost $19.95
Type of a scam Online Purchase
DO NOT USE THIS site. It claims to help you find a roommate match in your area and charges $19.95 per year but this is a total scam. You can not search for roommates, you can not opt out of the e-mails once they start sending them and you can not reach anyone regarding a refund for services.