Marie – May 26, 2020
Items ordered on 10/10/19, still never received ! There is no way to email them, I have tried, but the email always comes back as a failure to deliver, Also the phone listed, is not real. What a big ripoff ! They still owe me a $ 45.24 refund, but cannot find any way to repack them, so frustrating. Please do not order from this scam site ! Never received the items due me, but they sure took my money.
,
Brittany – May 26, 2020
Ordered items totaling $ 107..65. Three of the items have never been received !
Tried to contact thru email, it was sent immediately back as non deliverable , they still owe me two items, totaling $ 45.24. No answer to phone listed. My confirmation order number was received by email on 10/10/19 at 9:31 pm. Order number SUN33628221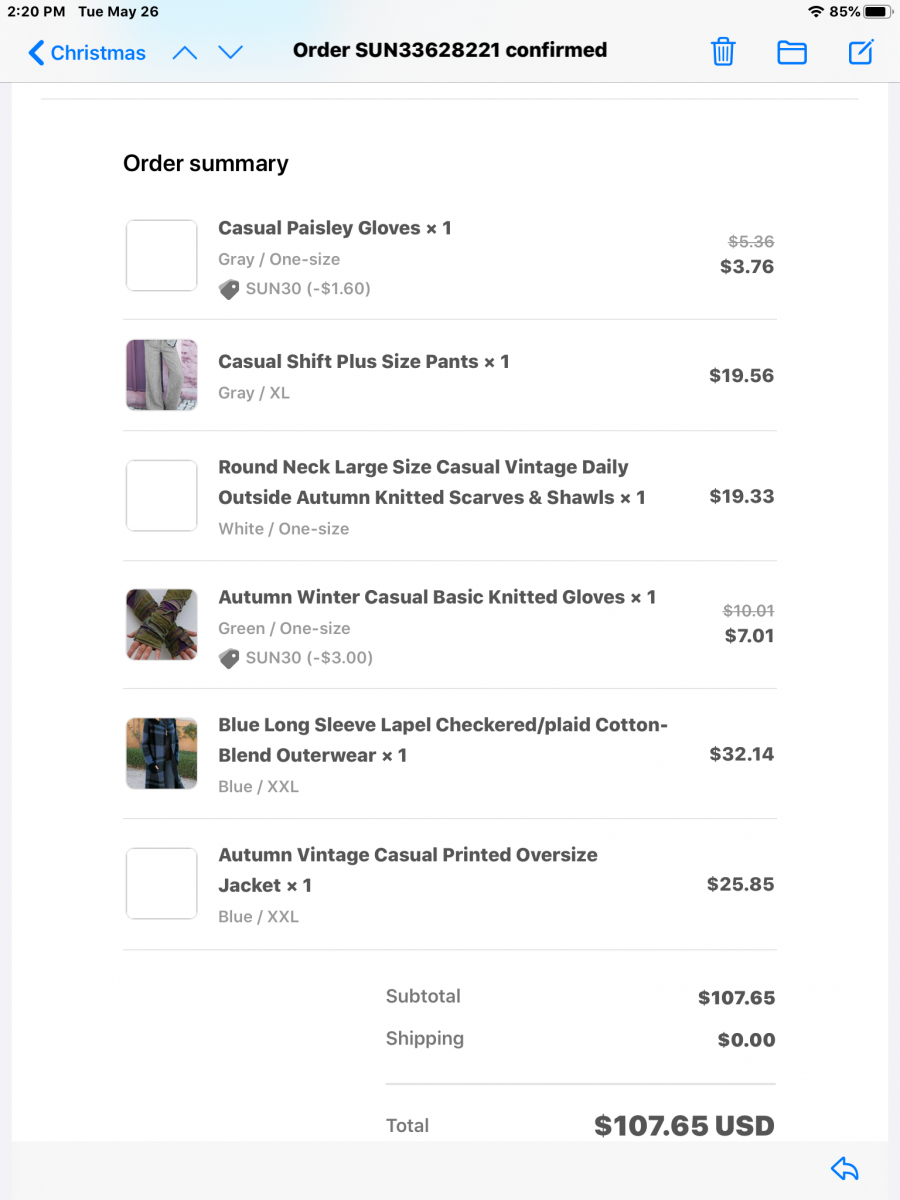 Mathew –
Victim Location 28803
Total money lost $100
Type of a scam Online Purchase
Buyer beware – Do not do business with Sunnilook. They are a scam. They show pictures of beautiful clothes with appliques and top stitching and beading and distressing of fabric. And when you get the item it is just a screen print of all those things mentioned onto cheap polyester fabric. Not at all as seen in the picture. And not only that it takes forever to receive your order; in fact I am still waiting on my order and it has been almost 2 months. Customer service is a joke. When you complain they just send you a "standard" email that is not helpful at all. They want you to return the item and pay for shipping to China. They have no phone number. I am out a lot of money.