Tammy – Jul 20, 2020
I am experiencing difficulties with Real Estate Marketing in Washington, specifically David Barth and Dennis J McPherson. They contacted me in mid March to buy my timeshare in Cancun, and I have wired thousands of dollars to Citibanamex to supposedly pay for taxes, fees, etc. regarding the sale. Four months later, and supposedly Citibanamex has put a hold on my money for possible fraudulent activity! I still haven't seen my money…many, many thousands of dollars. Also, they work with Ronald Skraban with Title Consulting Center, LLC in Miami.
Alison – Feb 15, 2021
Hello, did you ever receive your money?
Rebecca – Aug 29, 2020
Hi @CindyLouSue, they sent us an email and have been calling us to buyer our timeshare. I went to Whois.com and the website was registered by Jesus Ramirez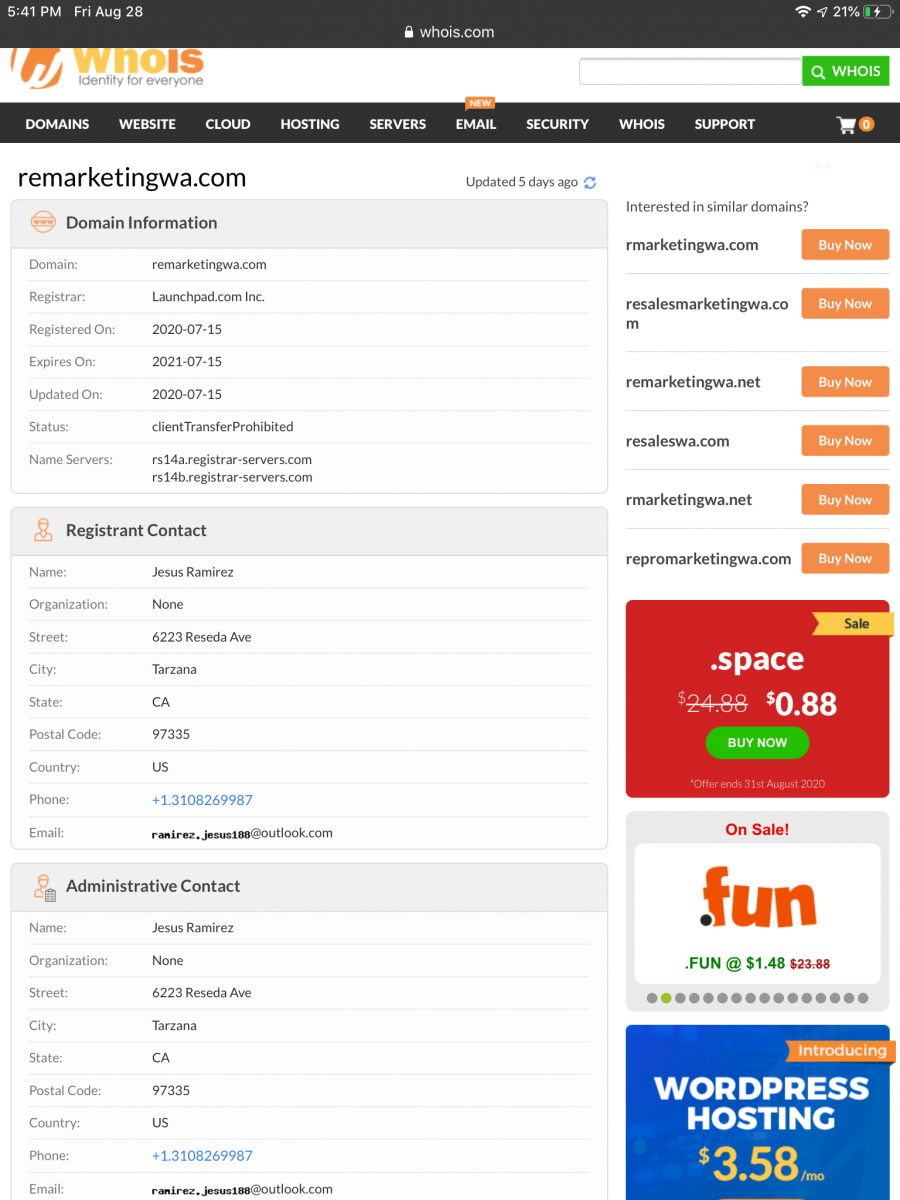 Victor – May 19, 2020
Victim Location 52405
Type of a scam Travel/Vacations
Dennis J. McPherson
Memberships Coordinator/Sales Manager
Real Estate Marketing
Telephone: 206-743-0189
Fax: 206-636-1932
Email: [email protected]
Website: www.realestatemarketingwa.com
Office Hours: 8:00-4:00 PST Monday-Friday
This person called me and wanted to buy my timeshare membership. I google mapped them and they dont show up in Seatle and nothing at that address. Could you please have your washington branch check them out and get back to me. I have heard about people getting fees out of you to buy your memberships.
Thanks
*** ******* **********