Barbara – Dec 02, 2020
Please quit sending pills and quit charging my credit card .this has been going on quite a while and I want it stopped.!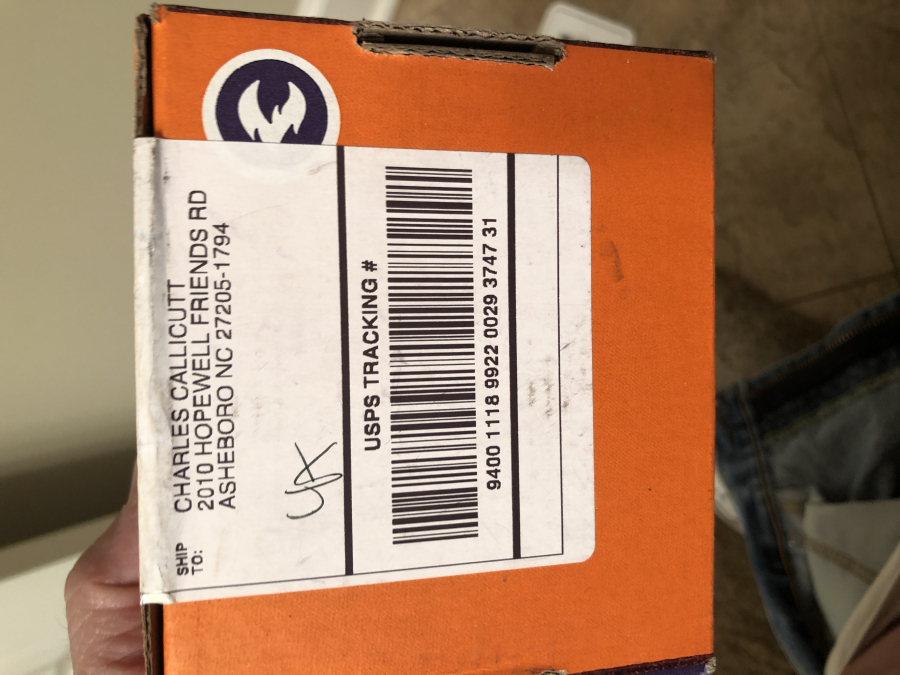 Raul – Oct 22, 2020
You keep sending me pills I don't want and charging me for them after I had cancelled them I need you to quit sending them and charging my account for them immediately please. Thank you Troy Combs
Jeremiah – Oct 19, 2020
Yes I'm getting more number one keto every month and I can't cancel and I'm tired of being charged I need to cancel now please help. I can't find a phone number or anything and all they are doing is scamming me I just wish I could find a way to cancel if anyone has a number or anything please let me know please
Maria – Oct 06, 2020
I found a phone number to call regarding the issues of products being sent over and over. 888-865-6484
Troy – Oct 19, 2020
Did you ever call the number and get anywhere with it I'm desperate
Melanie – Oct 05, 2020
I made one order then now I keep getting g more sent when I haven't ordered and there's no email or phone number to contact anyone
Francisco – Sep 29, 2020
Country United States
Type of a scam Advance Fee Loan
Initial means of contact Not applicable
I ordered once havent even used product then a week ago I received 1-box in mail did not order. cannot find number or website to return
Summer – Sep 14, 2020
Ordered a free trial and only had to pay shipping of $6.95. Well have received like an automatic refill twice. Have not gotten a response back yet. Had to call my bank to not except the purchase of funds. The auto refills are now $89.64 for each bottle which is shipped in one box so I'm being charged around $190.00 a month which I never signed up for. The address is 1315 Oakland Dr 4380 in Brandon, FL 33509.
Curtis – Sep 08, 2020
My dad order a free trial from number one keto for just shipping and handling and ever month twice a month they have been taken money from his account first month it was 6.84 & 6.82 second month it was 19.00 & 18.00 third month it was 89.84 & 89.82 this is the most misleading thing I've seen we didn't know that they was taken money to I started looking deeper into it
Edwin – Aug 28, 2020
Victim Location 33525
Total money lost $89.84
Type of a scam Online Purchase
I ordered one free bottle of keto for only a shopping fee of $6.84. I was then unknowingly charged $89.84 16 days later which I discovered by a charge card statement. A month after that I was charged another $89.84. I called after I got the first statement and was told I was being refunded, then when I called back after the second charge I was told that was the one I was refunded for and could not get any further refunds. I mailed the product that I finally received, only one bottle, back and kept the tracking number as I was told I would need.
I just got a reply from my credit card company staying that I was being charged for $89.84. I have NO product which I did NOT want in the first place, only the 1 free bottle!!
It is a SCAM !! I want a refund for $89.84 for a product I do NOT have.
Rafael – Aug 18, 2020
I have started receiving shipments of capsules that I never ordered. The return address reads: Ship Ninja , Number One Keto, 1315 Oakfield Dr. 4380, Brandon, FL 33509. There is no website or phone number etc. I contacted my bank and PayPal and such to notify so nothing comes out of my acct.
Toni – Oct 19, 2020
This is the same name and address on mine, did you have resolve the issue or find a number to call
Preston – Aug 11, 2020
Please stop sending pills to William faggins we are not interested in the pills we only wanted to do a free trial and you guys are still sending us pills and we are not paying for them
Albert – Aug 11, 2020
Please stop sending me bottles of the number one keto pills I only did a free trial and you guys keep sending me boxes of the pill I do not want to and I am not interested in it but please do not bill me for those two packets or pills
Nicole – Aug 02, 2020
Victim Location 10314
Total money lost $13.66
Type of a scam Online Purchase
On July 9, 2020, I purchased a product that is supposed to remove belly fat called Number One Keto. I expected to receive
one bottle containing 30 capsules, Order #25DA8CCB72 at a cost of $6.84. I received one bottle containing 60 capsules and
another bottle of Number One Detox, also containing 60 capsules at a cost of $6.82. Neither bottle states "FDA" approved.
On July 26, 2020, I received notification by Chase Bank that a charge was attempted for $89.84 and $89.82. This company,
without my knowledge or approval attempted to charge my bank account for additional monies. The two $6 plus charges had
already gone through my credit card and while I did not order the Number One Detox Capsules, I planned to keep these for
a minimal amount of $6.82. Further, the Number One Keto Capsules do not work. This company is fraudulently selling capsules
of God knows what contents. The return address label on the capsules I received shows: Ship Ninja, Number One Keto, 1315
Oakfield Dr. 4380, Brandon, FL 33509. Please stop this company from selling and profiting enormously off this bogus product,
not approved by the Food & Drug Administration. I closed this credit card account with the bank to prevent this company from
charging further unauthorized amounts. I would like to get my $13.66 back for these products, if possible.
Willie – Jul 27, 2020
I ordered the number one keto and was forced to also get the detox which I tried several times to opt out of. It stared it was a trial and never said anything about canceling within any time frame as it didn't have a subscription. I have never been given information as to how to cancel said subscription nor can you find anything online when trying to figure out how to cancel . I was charged 89 for each bottle which was never an approved purchase. I have never received an invoice for any purchase either. This is fraud
Candace – Jul 23, 2020
Scammer's phone 855-404-1907/844-431-1684
Scammer's website Studiopublishing.com
Scammer's address 1315 Oakfield Drive 4380 Brandon, Fl. 33509
Scammer's email Studiopublishing.com
Country United States
Type of a scam Online Purchase
Initial means of contact Website
I made an online purchase for the Number one Keto, for 29.95, and was told that I can cancel any future orders. Instead the company debit my account two times $89.82. When I called the numbers above to cancel I was told there was no such company. How can I resolve this issue?
Angelica – Jun 22, 2020
Victim Location 31634
Total money lost $179.66
Type of a scam Online Purchase
This company has set up a "free trial" promotion – the disturbing part is that it is promoted by Joyce Meyer's. It is misleading people into thinking that they will only be charged $13.66 which is for shipping – even if you click a ONE-TIME offer, you will be charged monthly ($179.66 was what I was charged after I paid the one-time fee of $13.66). This is not a trial it's the start of a hassle. In the fine print somewhere they put that you have to contact them within a certain number of days or you will be charged more – it doesn't matter to them that you clicked one-time offer! It is $89.84 and $89.82 for two bottles!!! You are not told that or an email is not sent to reflect those amounts either. When I called them to question/dispute it they only wanted to credit $40 for each bottle! This company is WRONG and sets you up to take your money.
Gary – Jul 23, 2020
Hello, have you heard anything from the company to resolve your issue? I notice that shark tank endorse the product, and when you place an order, the confusion begins.