Frank – Jan 20, 2021
Scammer's email [email protected]
Country United States
Type of a scam Online Purchase
Initial means of contact Email
I bought one of the steam flat irons for hair with priority shipping it cost me right about 25 dollers. It was supposed to be a gift for my daughters birthday. It didnt show up her birthday is 7 27 so I figured I would wait a lil longer because of the virus causing shipping problem specifically crossing the border comming from canada. Well it is now january 20th 2021 and still no package. Obviously it was a scam but I'm worried because I used a card and stuff for my purchase what can I do about getting my info and money back.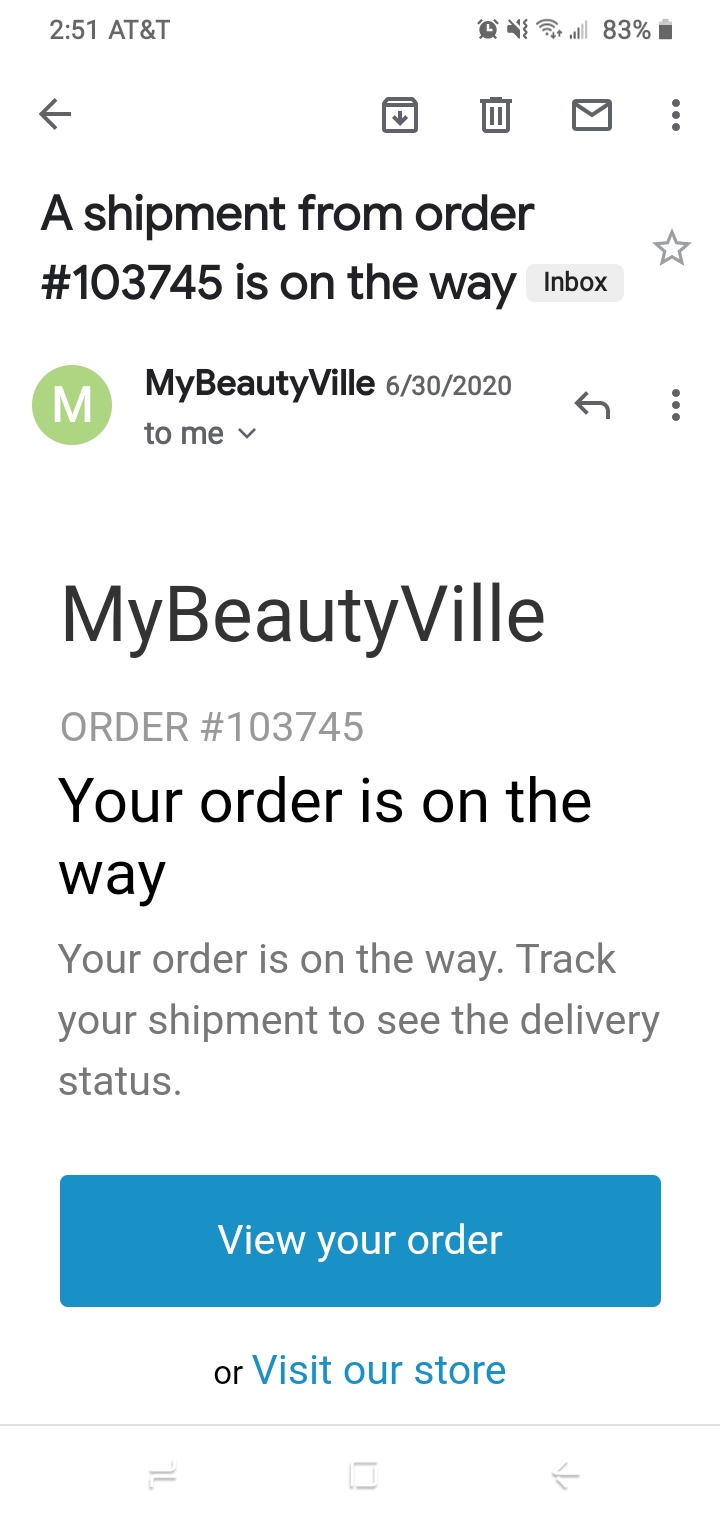 Trisha – Jan 20, 2021
I bought a a flat iron on june 30 2020. I spent $25 on it and I have yet to receive it. They said it was shipped and no more responses after that. What can I do about it? Is anybody doing anything about the scam?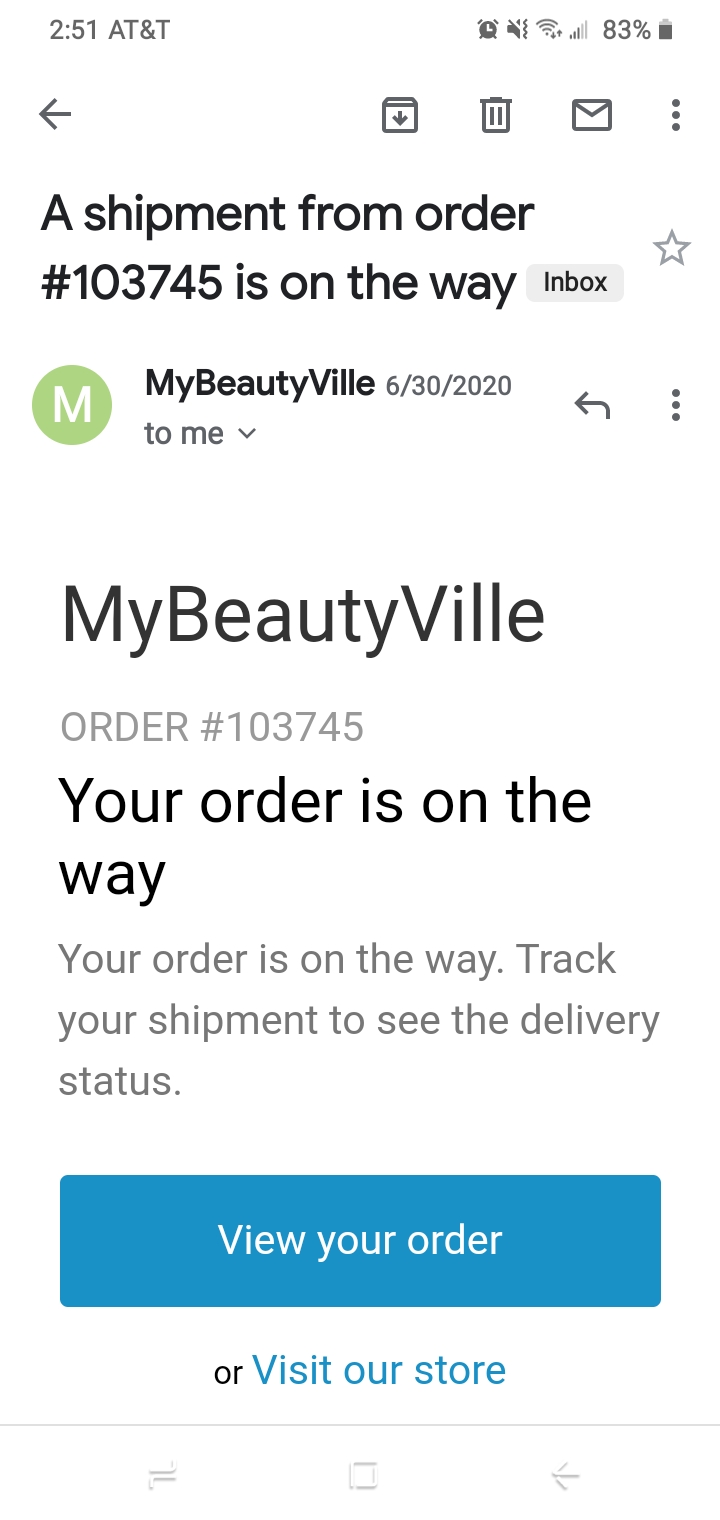 Kate – Sep 24, 2020
I would never order from this company again in life order the flat irons on july 19 2020 it's September I email the company and all it say is IT'S ON IT'S WAY (it's on it's way where) i email more than 4 times and no response I have yet to receive the shipping information all I have is my order number oh yell they did take my money as soon as I push the tab to order SHAKING MY [censored]ING HEAD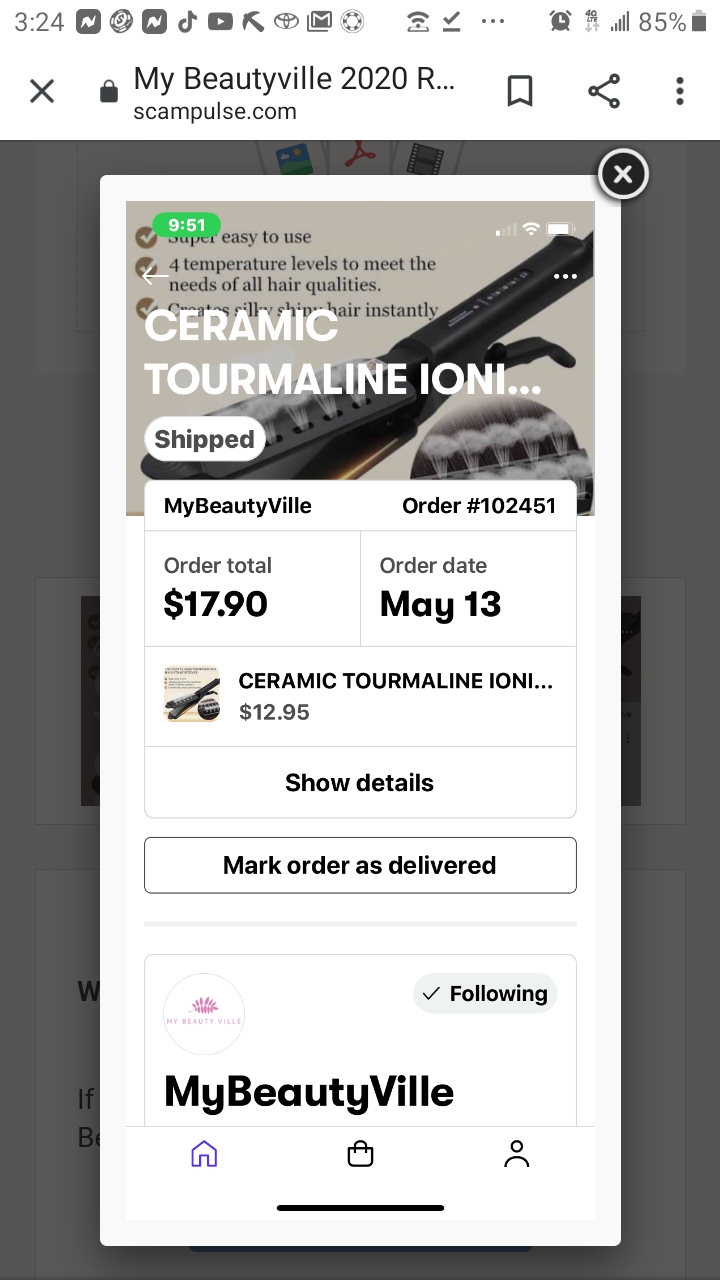 Melody – Sep 24, 2020
Victim Location: 103863
Total Money Lost: $12.95
Type of Scam: On line Purchase (Flat Iron)
I ordered my flat iron on July 5, 2020, and I have not received it yet and it is about to be October. I have email these people over ad over again and I have yet to receive a response. I have tried every thing humanly possible to get this issue resolve to "NO" Avail. There is no phone number or address to make contact with anyone. I am so disappointed that I am a victim of a scam. I tried to report them to the BBB and they need a city and state and there is none. I just don't see how facebook allow a scammer to advertise on their site. I want my hard earned money back. this is not right. All of us that have been scammed they have really gotten over on us. [censored]… I am going to call my credit card company to see if I can get my money back.
Oscar – Aug 26, 2020
Gadamit! Bloody [censored] scammers🤬👊. I bought 1 for my daughter and Im still waiting for it… been almost 3months now grrrrrr)🤬🤬🤬🤬
Joy – Aug 15, 2020
I've ordered 2 of these flat irons on May 30th. I've sent plenty of emails and only 1 response saying it was shipped. Its now August 15th and I still haven't gotten them. This is some bull[censored]. They have no phone number or address just a damn Hotmail. I was trying to be patient due to this damn covid19 [censored] but they have weighed my patients down. This company is full of [censored]. I've gotten my stuff from WisH that I've ordered after scamville quicker. BULL[censored].
Summer – Aug 15, 2020
Victim Location 43232
Total money lost $25.90
Type of a scam Online Purchase
I've ordered 2 of the flat irons on may 30th from Mybeautyville. It's now August 15th and i still haven't gotten them. Sent plenty of emails and only 1 response saying it was shipped. I'm still waiting. This is some bull.
Ashleigh – Aug 14, 2020
I have the same problem as everyone here. Placed an order for flat irons April 30, 2020. They took my $12.95 right away. Sent an order #. It's August 14,2020, no product & no response to the 4 emails I've sent.
Brianna – Aug 10, 2020
I ordered on June 16 and still haven't gotten my package nor have they answered my emails they stole my money
Kathleen – Aug 04, 2020
I ordered flat irons on May 13th and paid 17.90 and still haven't received them. I want my money back but you can't reach them. I've sent numerous emails to them and still haven't heard from them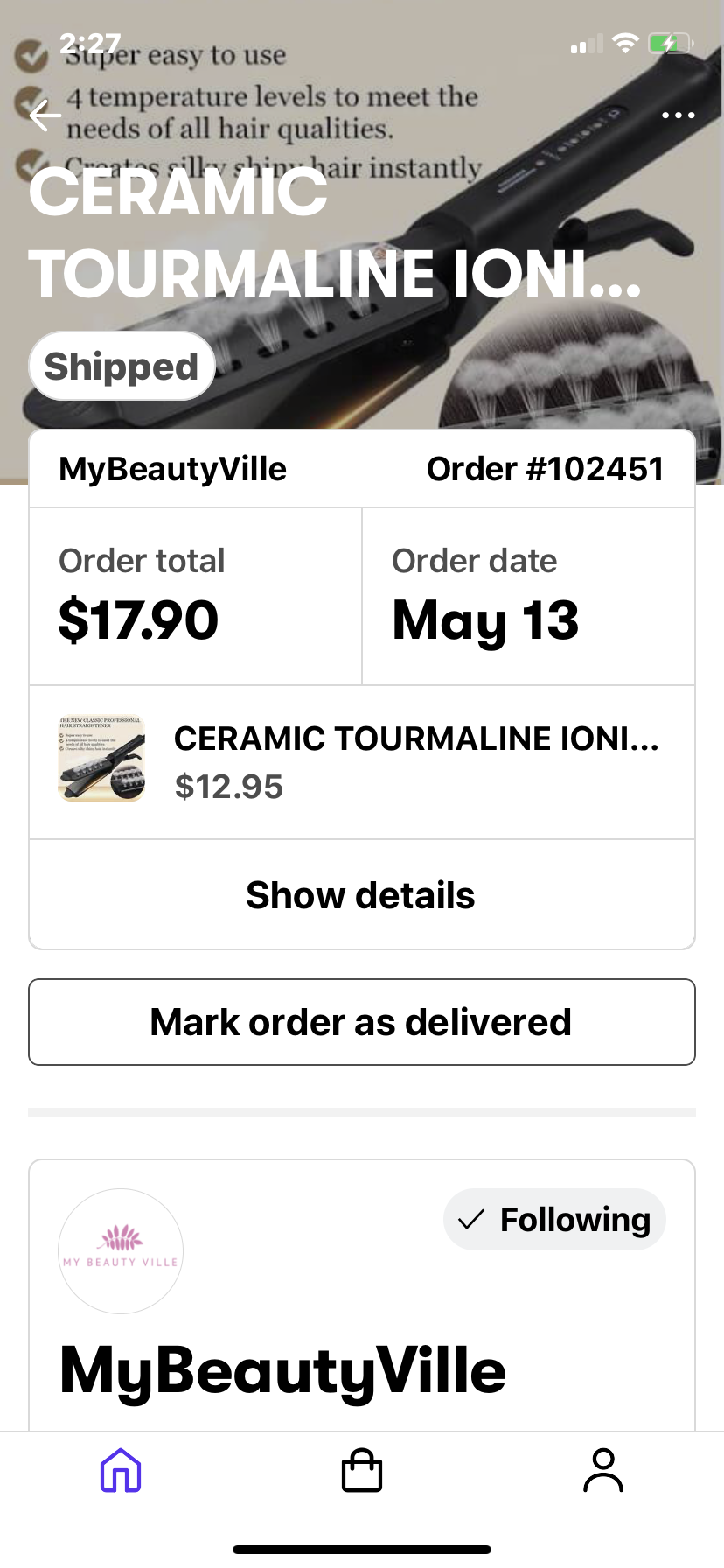 Cheryl – Jul 31, 2020
3 box of facial tab list totaling over $21 never got a a legitimate tracking number no responses to my emails they basically just stole my money from me super upset with this company and no way to track them down
Mary – Jul 30, 2020
Hey I ordered too flat iron thing hair straighteners last April and it says it shipped until now July nearly August still nothing and I send many email to them no one reply… so I wondered it's scam it says $12.95 and it cost me $26 USD something liar it says GST [censored] [censored]…😡👿😈👹
Richard – Jul 29, 2020
I ordered a ceramic flat iron from Beautyville on June 18, 20 today is July 29, 20 and i haven't received it yet pd $12.95 Sent 6 emails to them with no respond When i tried to track it it said no order with that number. No phone number or address on site
Only a email that dosen't work [email protected]
Julian – Jul 29, 2020
Ordered the ceramic flat iron on June 18, 20 paid $12.95 for it Today is 7/29/20 and still haven't received it sent 6 emails to them no respond. Sent the order number it tells me it has no order with that number.
Marc – Jul 18, 2020
Then y'all put a link on this page asking us for more money to find
out where beautyville is located? WOW…if that ain't throwing salt in our wounds…smdh
Austin – Jul 18, 2020
WOW… Mybeautyville is on the bull[censored]! No contact number, no tracking number. I have learned from them as to what to check before placing an order with these online companies. I finally decided to Google reviews of the company and Lord and behold…I not the only one. You shouldn't have to always wonder if [censored] is a damn scam!
Guess it's a loss for all of us. Guess they only respond once they get that paid for confirmation. Sorry [censored] dogs. Is there someone who monitors these scam complaints? If there isn't what's the point of this scammed page. And why should this page need a picture…so someone can download my damn picture and get a fake ID made for another scam. How would a damn picture make my THEFT BY DECEPTION more believable? why would I waste more time and energy this this bull[censored] trying to get my money back after searching relentlessly for a contact number and sending emails to these scamming [censored] people. I'll post an update with a picture if you can get all of our freaking money back.
Jaime – Jul 09, 2020
Country Canada
Type of a scam Online Purchase
Initial means of contact Not applicable
Selling hair products on face book and not receiving them but taking money for them and when you try to contact them you cannot cos there's no such place keep changing name of place aswell taking people's hard earned money and just ripping them of think face book should be sorting this out making sure these places are real
Jacqueline – Jul 06, 2020
I've been bamboozled! No tracking #!no package! no refund! No response to my e mails! Will i ever order online again? NO!
Eugene – Jun 24, 2020
I paid over 30 nz dollars in April and still nothing it's a big scam
Jeremy – Jun 23, 2020
I ordered flat irons May 13th and still haven't received my order. I want a full refund please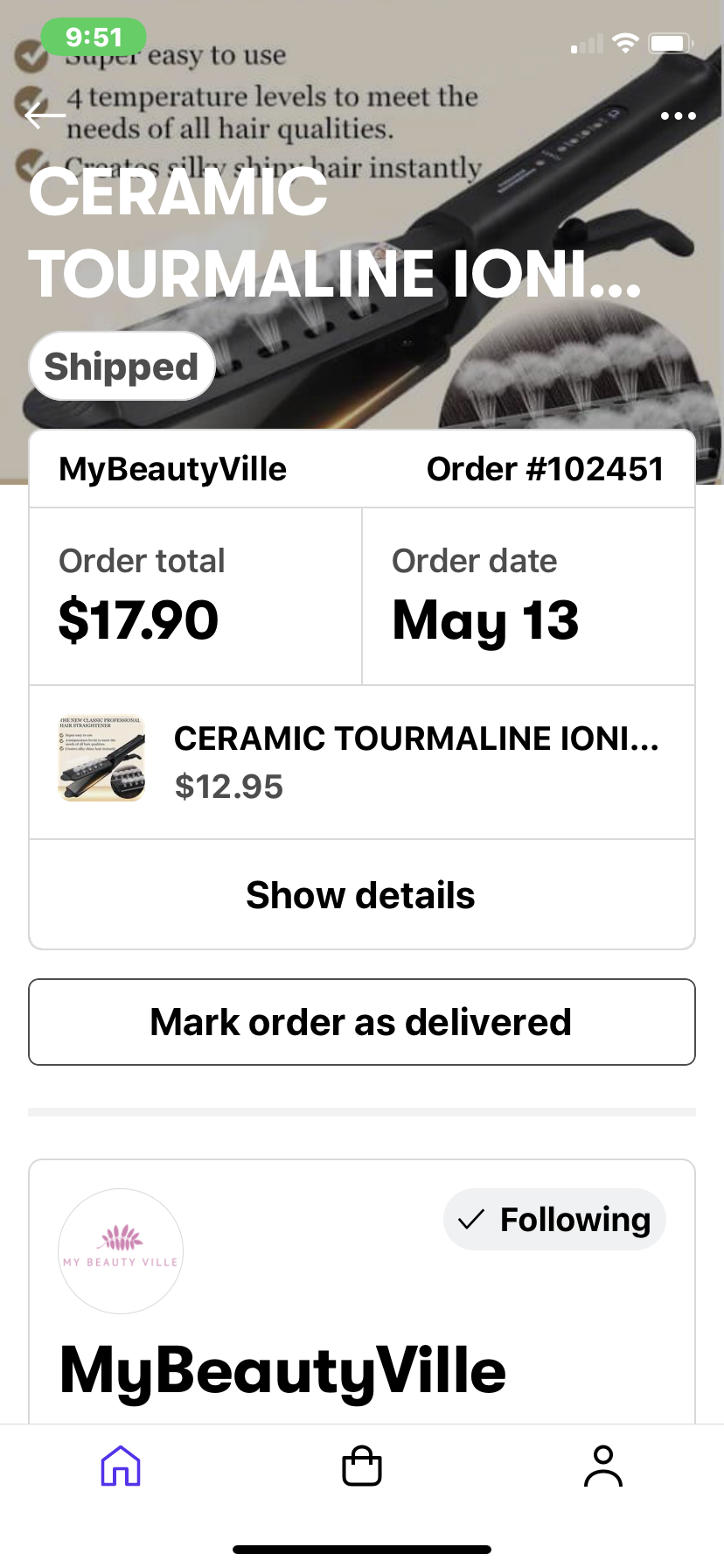 Devon –
Place order on April 23rd and have not rcvd it. Several emails were sent and order# can't be located.
Taryn –
Ordered a ceramic flat iron in 4/30/2020 for 12.95, and still haven't received it. I've sent multiple emails and no response. When I try to track it says wrong email. There is no phone number or address to contact.
Holly –
I was really excited about the item I ordered.its been months and still no item. They do not answer emails, I have sent many., and their tracking on the item is bogus too
Holly –
Victim Location 27610
Total money lost $12.95
Type of a scam Counterfeit Product
It was an advertisement as I was scrolling down facebook for a Ceramic Tourmaline Ionic Flat Iron Hair Straightener. The price was $12.95 with FREE shipping. So I ordered it via debt card. The money was instantly taken out of my account. A day or so later, I received an email saying that my order was being processed. Another Email stating that it had been processed and they would let me know when it was shipped. Got an email saying that it was shipped and I could start tracking it. Well it kept saying that it had been shipped by Fedex. It was ordered on May 3, 2020 and I still haven't seen it yet. I have sent several emails but have yet to receive a response. They don't have an address listed nor a phone number for Customer Service. You can only send an email in which they don't respond. I felt this was not only unprofessional but also unacceptable. Please help me report them and get them off of ALL social media.
Adam –
Victim Location 53210
Total money lost $12.95
Type of a scam Online Purchase
I ordered a product and never received it nor ever heard from the company. I sent numerous emails to beautyville. Now there's a new site they have started called Gobeautyco.com. I paid $12.95 for this order and never got it. Every time I try to track it it keeps saying wrong email. I think this company is a scam!!! I don't know where it is because they don't have an address or a phone number on their website.