Leonard – Dec 19, 2020
Scammer's website Norbono.com
Country United States
Type of a scam Online Purchase
Initial means of contact Social media (e.g., Facebook)
On November 18, 2020. I saw a Facebook ad in about very nice jewelry and placed an order. On the same day they charged my card 1.99 for purchase later that day another charge for 3.98. On 11/19/2020 for 50.00. I never received the merchandise. THIS IS A TOTAL SCAM to take MONEY. How can I get my money back or the items that I ordered?
Cynthia – Dec 16, 2020
I thought they were only take out 2.68 for shipping for a free jewellery. They took out more 66.69 out. With out my permission. They miss leading. Will not do that again. Did not get my jewellery. They are fake and they like to scam people. Karen Roy.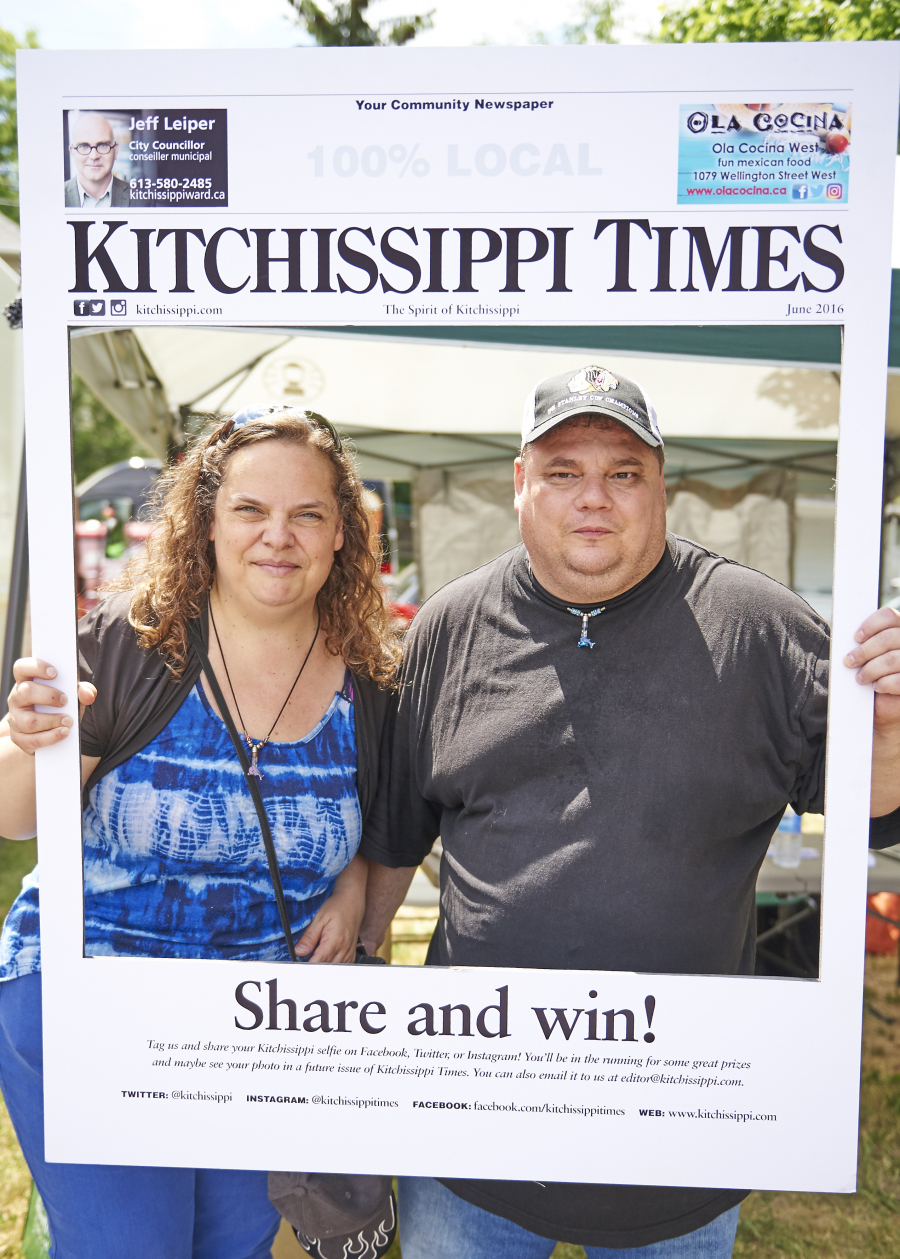 Colleen – Dec 13, 2020
I ordered 2 items from them over 3 weeks ago. I have never received any confirmation of shipment, and I think the only reason I haven't gotten a $50 charge from them like so many folks here have is because I never have that much money in my account. I've tried to email them for a status update on the orders, and they've been ignored.
Kelsey – Dec 07, 2020
They have hit my account for $50 twice in 2 weeks. I tried to contact them and the address doesn't exist.
Ross – Dec 04, 2020
I authorized 1.99 for a chain found out afterwards by looking thru the site more they are subscription nothing they tell you about. On the 1st took 50.00 more already sent several emails asked them to cancel order and subscription.
Javier – Nov 29, 2020
Same here! $1.99 moon stone necklace. I got up this morning and had a charge for 50 dollars from glitterworld which is Narbono. Their own site even says you will get a membership confirmation email and I received none nor did I authorize any other charges.
Gary – Nov 28, 2020
Bought their $1.99 special moonstone necklace, then they tried to charge me $50 the very next day using the name glitterworld llc. Lucky for me I had $3.00 in that account when they tried. They have tried two times since then. I just won't put money on that account for now.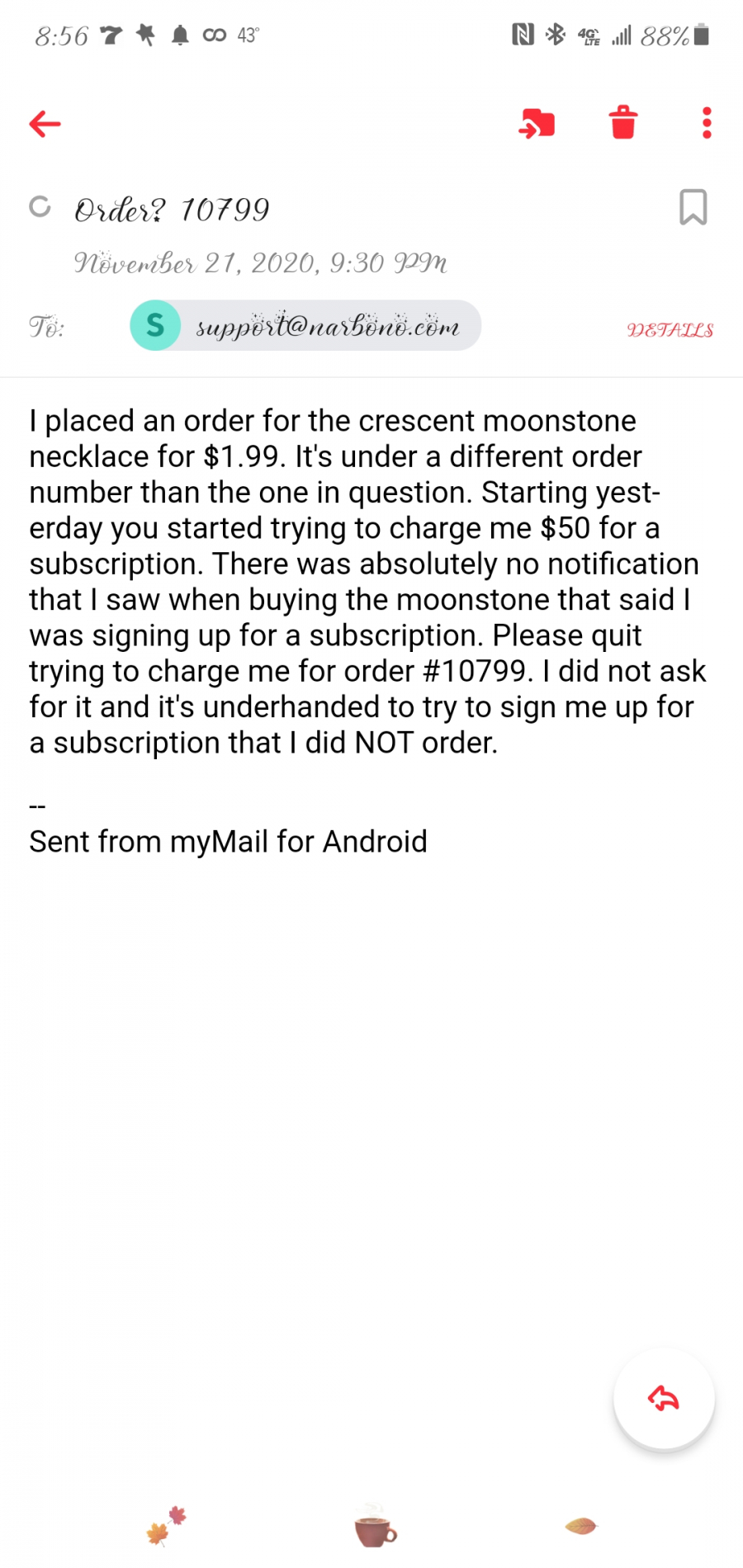 Jeremiah – Nov 24, 2020
Same here, bought a 1.99 necklace and was charge 50$ two days later
Gerald – Nov 18, 2020
Scammer's phone N/A
Scammer's website Narbono.com
Country United States
Type of a scam Advance Fee Loan
Initial means of contact Website
Advertising on Facebook. Took $50.00 out of my account
Jenna – Nov 18, 2020
I ordered a special priced $1.99 crystal through a fb ad then 2 days later $50 was stolen from my account on top of the 1.99 i agreed to. They are scammers. The $50 charge used name glitterworld llc but goes back to this company. I need my money.
Eddie – Nov 14, 2020
I ordered a free necklace shipping 1.99 and now they took 50 more dollars out of my account
Heidi – Nov 12, 2020
Scammer's website Narbono.com
Scammer's address 9606 North MoPac Expressway
Scammer's email support (at) narbono.com
Country United States
Type of a scam Online Purchase
Initial means of contact Website
They took money under a different name. They are using Glitterworld llc to steal money from accounts. They tell you you will get 3 pieces of jewelry then they continue to take money til you are broke.
Devin – Nov 17, 2020
Did you ever receive your jewelry?
Ramon – Nov 14, 2020
They took 50 from me today