Christy – Nov 05, 2020
Load of lying [censored], based in china so what do you expect… snakes
Megan – Sep 21, 2020
I placed an order well over a year ago. I contacted this company several times wondering where my order was. Here is the responses I received:
Please wait patiently for the package and check the tracking number to confirm the arrival. Here is the tracking NO: UT025151474CN you can track it from this link: https://www.17track.net/en If you can't find the information, please try again later Many thanks for your order.
I checked the tracking number provided and yes it was delivered to Ottawa in August 2019 and the email response above was sent to me after I asked them in January 2020 where the product was now.
Needless to say it was a scam
Roy – Sep 10, 2020
What can we do i wanna find them and wring there neck like beach towels. Not for nothing 99$ gone but not forgotten we should all sue facebook.com and the sites that let a unrepresented site scam on their platform. Also i see why the public wants to defund police cause none of them are doing there job the pawn you off on other agencies like inspector general who pawn you off back to police no one wants to attack this and this is the reason why its still happening, wish there was a way to get the fire under their butts to track them down and end this fraud and pain for not getting what we paid for…
Im so freakin PISSED
Pedro – Aug 28, 2020
ordered a obd scammer and never received it even got a fake tracking number…will be disputing my order,,,,DONT ORDER ANYTHING WITH THESE THIEVES.///
Alejandro – Aug 27, 2020
Ordered a dog kennel in May, Now in August still haven't received package. I have been emailing but they said to contact my local post office. Tracking number has my package delivered to Trarrytown NY. So pissed, I got scammed!
Virginia – Aug 23, 2020
I ordered a set of hex dumbells. Of course they were delivered "supposedly" to Trenton, NJ. I live in CA. Same BS about checking with a post office that is 2700 miles away. Definite scam. I am out 100 bucks. Thanks for Covid, cheap slave shoes, and online scams, China. You guys are the best.
Eduardo – Sep 18, 2020
Same for me based in France :/
Tristan – Aug 17, 2020
I ordered a barrel table and stools on June 5th, 2020 and it's been months of going back and forth with the email everyone else has, gave me a tracking number and the last stop was a secondary location in New York but I live in Florida. Was then told to check with my post office. Was told by them this was a scam. Next stop is contacting my bank.
Cheryl – Aug 20, 2020
I am second on this list of yours! I ordered the same on June 9th, and have been back and forth, Ive asked for the contact information of someone in management and now I just keep getting the same message over and over. My shipment said it was in NY and now that it is back in Beijing. I will be contacting my bank as well!
Hope you can resolve this too!
Corey – Aug 07, 2020
Bought a chicken coop for $154.00 was given a tracking number and was able to track to United States secondary processing center at which time was sent to an address in Malabar Florida. Order was placed in September 2019. According to the post off this is how a scam works. You pay for an item and they send it to a different located then your address where that company sends it back to them then they repeat the action with another customer.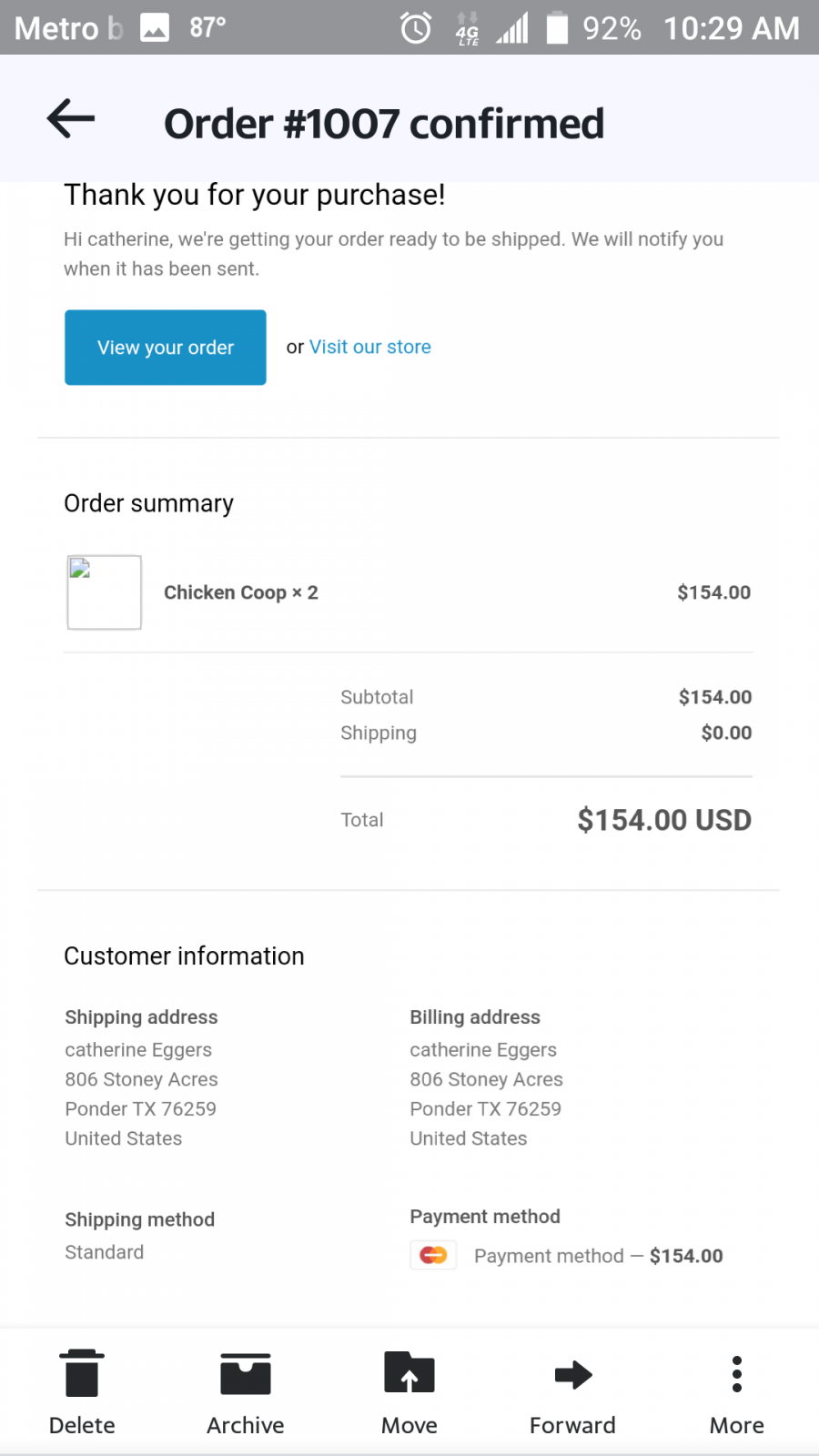 Regina – Jul 30, 2020
I ordered a golf bag online on May 4th. Paypal collected the $97 that day. China has my info. Edward Kelly, 250 Grape street, Denver, Colorado 80220. I have not received the bag. China says my order is 1605. It is not! They sent #1605 to Clayton, NC. What was delivered to NC was not a golf bag. More proof #1605 is NOT my order number. Get this fixed and mail me my golf bag!
Janet – Jul 30, 2020
I also ordered a barrel table with 2 stools on June 6 and have not yet received it. I sent two emails to mzecthu.com and they keep saying that they have no control over the shipping which show that the item was shipped from China on 6/9. I am considering going to my bank to dispute the charges.
Christine – Aug 17, 2020
I ordered this same product at the same time and nothing. Get a tracking number to a secondary location New York…except I live in Florida. Was told to go to my post office which I did and was told it's probably a scam. Meanwhile I guess I'll have to call my bank to see what options I have.
Albert – Jul 27, 2020
Scammer's website [email protected]
Scammer's address [email protected]
Scammer's email [email protected]
Country Unknown or Invalid Region
Type of a scam Online Purchase
Initial means of contact Social media (e.g., Facebook)
Ordered a kennel and it was delivered to wrong address in Kitchener Ontario when I live in limoges Ontario and will not even look in to it they keep saying it's Canada posts problem and they won't do anything either
Denise – Jul 23, 2020
Hello there,
I have ordered a golf bag and apparently it has been delivered to Calgary, Alberta. The problem is I am located in Ottawa, Ontario. I exchanged a few emails with the Mzecthu support and they stated that I provided wrong address and advised to speak with Canada Post. Strangely enough Canada Post confirmed a pig delivery from China to Calgary but they were not able to confirm if It was a golf bag nor to provide the receivers address . I must say I thought the shippment was coming from the States and I was extremely surprised when I got a tracking number and found out the country of origin was China. I provided an image of the original order to the "customer support" with a correct address but I do not expect to receive my order.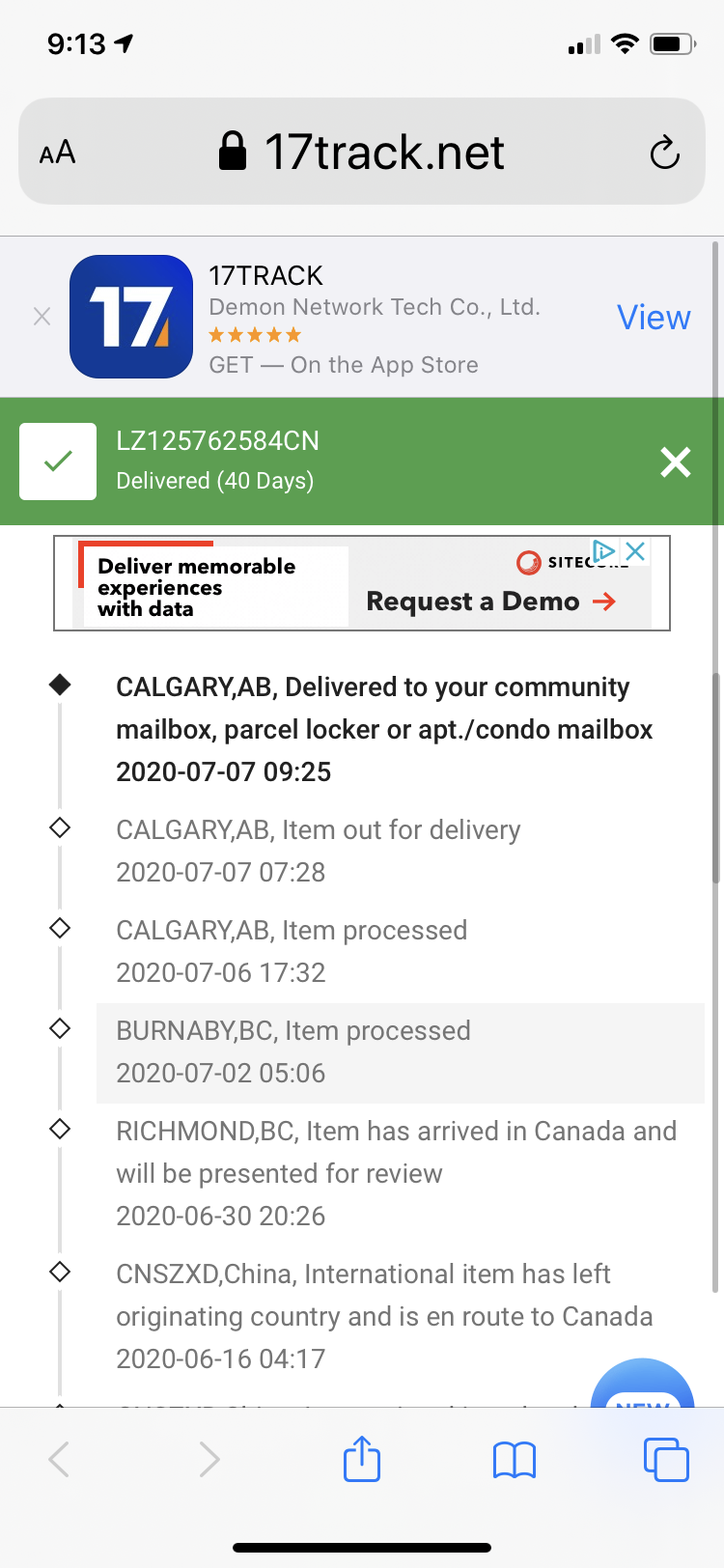 Scott – Jul 20, 2020
[email protected] Bob Bakker
order# uj459800792cn
never received my order 5/30/2020
Joy – Jul 14, 2020
Ordered a Chair, said I received it and I clearly have not! Total Scam and now I am out money.. Pissed off
Ashley – Jul 12, 2020
worst ever i hope whoever is behind this gets locked up
Shaun – Jul 12, 2020
these people are the worst i paid for my shipment and they still saying it showed i received it. bull Shi*!
Kristin – Jul 03, 2020
I ordered 2 dog kennels got an email they were delivered to Oklahoma i live in ohio sent them a message they sent me the page showing they were delivered and I let them k B on that they were not and I want my product or my money back… now i want my money back how do I get it back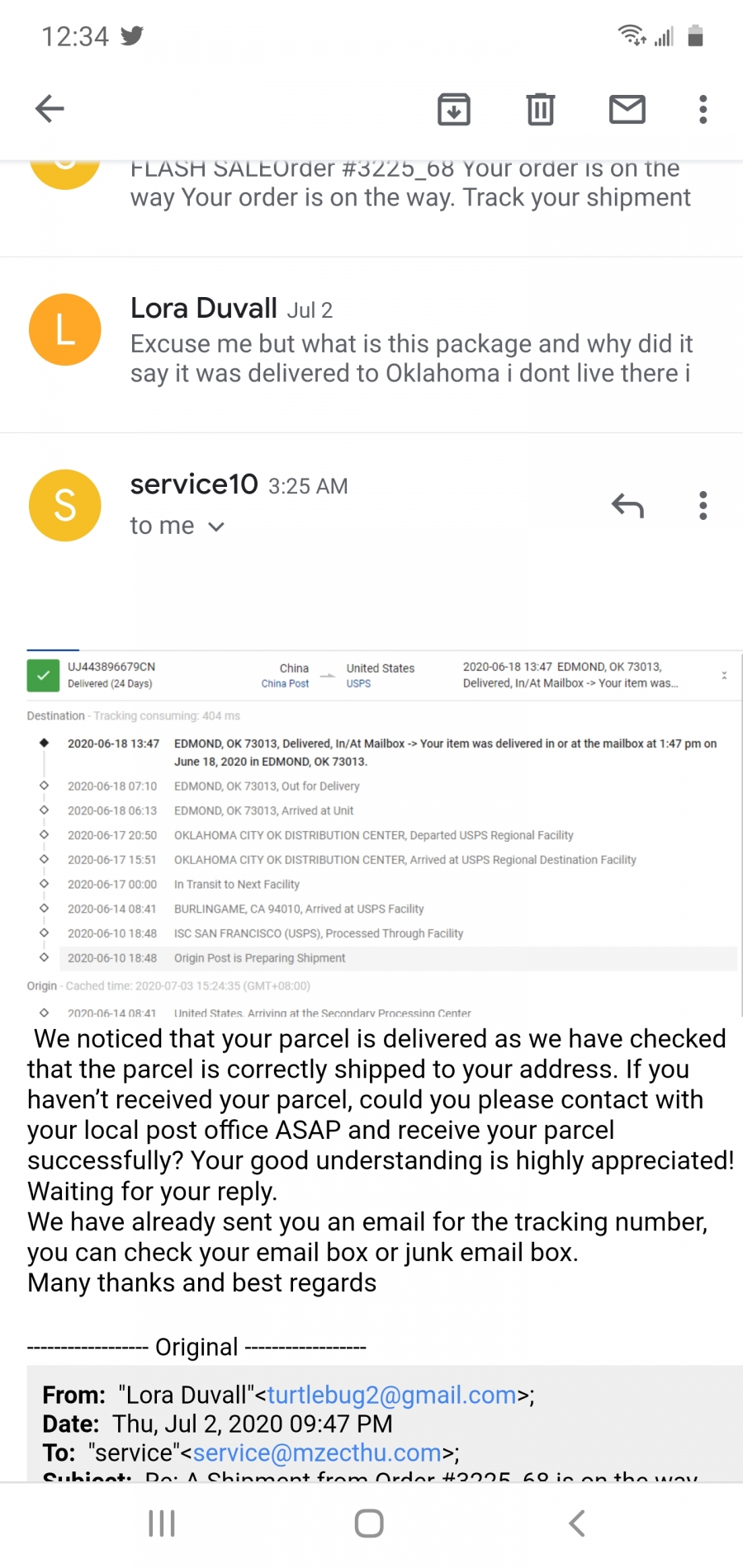 Drew – Jul 09, 2020
I live in MN and they sent my kennel to Ohio also I am so mad. Did you get your money back yet if so how?
Aaron – Jul 01, 2020
At the beginning of June I ordered a barrel table and chairs. I also paid for expedited shipping. When I contacted them they said it was delivered. I live in N.C. the package was deliver to Wala Wala, Washington! I have filed a complaint with my bank. They will reverse the payment!
Meredith – Jul 12, 2020
i got the same thing bunch of lies
Marie – Jul 11, 2020
Can you help me they did the same to me but I cant find the charge to reverse it
Joy – Jul 01, 2020
I ordered a barrel table and chairs at the beginning of June. My post master tracked it and they delivered it to an address on a different state! I try contacting them and they say they mailed it to my address. I filed a complaint with my bank. They will reverse the payment especially since I never received my product!
Adrienne – Jul 11, 2020
What did they charge it as they did it to me as well
Danny – Jun 26, 2020
Likewisw chicken coop $99…23 may 2020 and website doesn't exit someone by name of Amanda T Mishi…going to report to my credit card and see if my monies can be refunded. I pray…yes to good to be true
Christina –
Back on June 3rd 2020 I made a 87$ purchase for a portable garage that I waited for weeks to receive and never did and then tried to track it thru ups services with the tracking number and found out it was a fake number and could not be found I would like some advice on how to file charges and put a stop to the scam
Micheal –
Did you pay with credit card or pay pal
Andrew –
I ordered a dog kennel and have not received it and no response to emails. Will contact my bank for refund.
Cara –
Victim Location 45013
Total money lost $240
Type of a scam Online Purchase
The website offered sets of dumb bells for very low prices. They offered a reputable tracker to track delivery.
My package was supposedly delivered to my address, but the tracker shows an address in New Jersey. Emails with a service person don't make any difference. They insist it was delivered to me in spite of the evidence.
Jonathan –
Ordered some dog kennels and said it was delivered to different state and address…
Now what do we do?
Kenneth –
Same happened to mee, ordered on jun 4th, got an email with order number. I tryed to go on their website bit its gone. They run with my money, $198. I ordered the barril with stools, I realized this people use the website from another company that is legit and sales those barrils and stools for a more realistic price. We got scammed, I repirted it to PayPal, since this was my pay method. I keep sending emails but no response.
Regina –
I ordered a Barrel Head Resting Table for $44.88 from Miyinla, Went to check on tracking my order and the site is down..I can't find anything at all about my order or the company i ordered from…They took my money and ran ! What do I do now? How can i get my money back? It was a wine Barrel Company or so they [email protected]
Terrance –
Scammer's website WeLove
Scammer's email [email protected]
Country United States
Type of a scam Other
Initial means of contact Social media (e.g., Facebook)
I purchased a Vintage Oak Table & Stools – Antique Gray amd went to check on status of my order and the website is gone and my order is gone
Nathaniel –
these people got me out of my money as well
Johnny –
J'ai acheté en ligne sur le site WeLove un baril et deux tabourets au coût de 99$ + taxes + livraison au Canada. Le tout m'a coûté 179,04$ en argent canadien. Deux jours plus tard je recevais un courriel de [email protected] me disant que le colis était en route, avec un numéro de tracking. J'ai essayé de retrouver mon achat sur le site WeLove qui n'existe pas, en fait, et quand je clique sur "voir votre commande" sur le courriel qu'ils m'ont envoyé, il y a un message d'erreur qui dit: "oops, la boutique n'est plus disponible". Alors je viens de comprendre que j'ai aussi été victime d'une arnaque. Honteux ! Je me demande comment ces personnes peuvent dormir le soir à voler ainsi sans scrupule !
Andrea –
Same thing for me too! Same company and everything. I got a tracking number also, did your tracking ever get updated?
Nichole –
I just purchased a item for $99.99. What must I do if this is a scam?
Charlotte –
trop beau pour etre vrai $ 268 de moin dans c'est temps difficile
Keri –
They will not respond. They take your money and run. Shame on Facebook for allowing them to advertise on there page.
Adriana –
I made a purchase through this company. Never received delivery. Tried contacting them. No response.
Deborah –
Good Morning . I had ordered a wooden stool bourbon barrel swival stool fro Link Laders Wood and the email contact that they gave me was [email protected] i paid $36.62. my bank said that this charge was for EMITourism not a wood company this is a scam. dont order anything from Facebook this company is fraudulent and you need to request a credit
Theresa Scibetta [email protected]
Leslie –
Victim Location 97720
Total money lost $79
Type of a scam Online Purchase
Flash sale on Facebook – 10/17/19 offered for log splitter at $79
Ordered
Email confirming payment
Checked on tracking and was emailed back to be patient with a tracking number. Showed list of order date supposed movement of package but ended on November 7, 2019.
Have tried emailing regarding tracking number being expired with no response!
I can not find any contact information or phone number as it is in Chinese.
Derrick –
Did you ever get your package ?