Trisha – Feb 03, 2021
My experience was basically the same as everyone else's! I luckily found this site before getting scammed, but just wanted to be another witness. Thank you all for coming forward and I hope you can find the perfect Morkie
Meagan – Oct 09, 2020
This is his ID he sent us to trust him. I'm so upset that my mom being a SENIOR got scammed by him.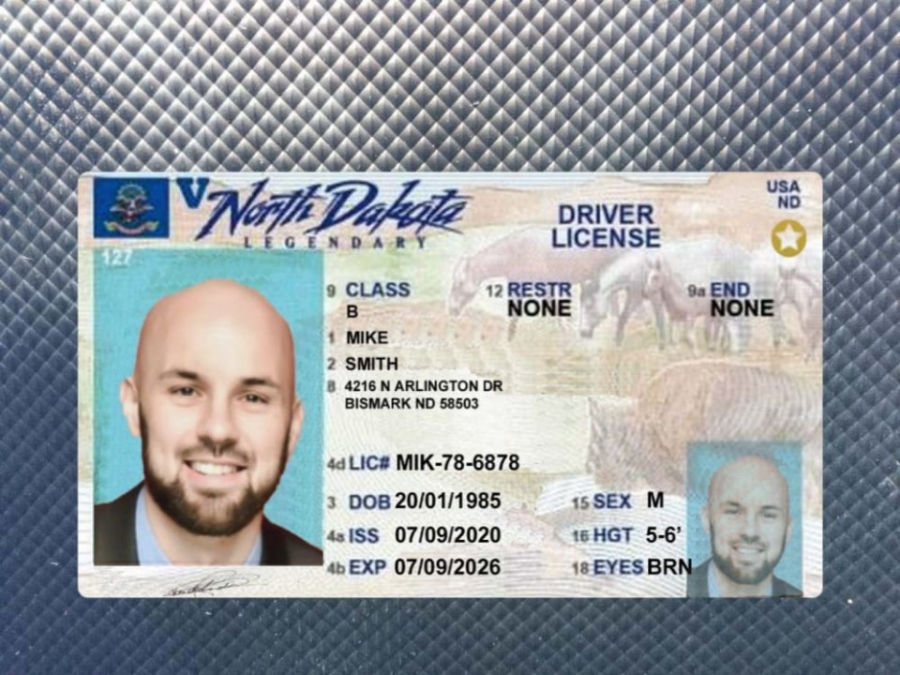 Cynthia – Oct 09, 2020
I went on morkiefarm.online looking for a puppy for my mom. I inquired about KYRA. He uses zelle to transfer money from your bank account. I did research but obviously not enough. My mom paid for KYRA. He kept saying he needed to find a direct flight for her. I live in Pittsburgh. His name is MIKE. He supposively lives in North Dakota. He is a big scammer! We haven't heard from him in 2 days. I reported him to Go Daddy. That's where he created his domain. Please do not pay for a puppy you can't see in person! We learned our lesson the hard way!
Brenda – Oct 08, 2020
Thanks to all of you who reported this scam, I was able to avoid getting sucked in. I was all excited to buy Kodiak and arrange for transportation. I didn't realize he had sold Kodiak so many times! He only takes half of the money upfront and uses Zelle so it seemed pretty safe. After trying to find a "Morkie House" website to no avail, I started doing a little more research. He is still using the same cell number 701-695-0687, and first name, Mike! Don't fall for this low life! I should have known $500 was too good to be true. When you send half and get no puppy, he walks away with $250. Ugh!
Victor – Sep 28, 2020
I am so glad I did my research and was able to find this review on the website before I sent this POS money. I empathize with all that have been scammed by this sub human.
So he contacted me and after having done my research I already knew what his name would be. He gave me the name of Mike Smith. He could have at least came up with a better name. I noticed that someone wanted to purchase Kyra back in August and that was the little puppy I wanted. Thanks to that lady and The rest of the reviews I will not be getting scammed.
Maria – Oct 09, 2020
My mom was just scammed. She bought Kyra. He kept saying he was looking for a direct flight for her. We have heard nothing since Wednesday. I just reported him to GODADDY.COM! He said his name was Mike. But there is also someone named Daniel that contacted me before Mike did!
Justin – Aug 31, 2020
I had the same exact experience as the last complaint. It's now 8/31 and the dogs are still the same and listed at 10 weeks. Sadly I didn't see the complaint above until I was in too deep. I did provide a deposit and that it when things quickly went down hill.
Mike reached out saying that I needed to rent a crate for the dog in the amount of $1650. There was no way I was paying for that. So with all of the back and forth and the inconsistent messages I have stopped engaging and I've notified the police.
I was buying the dog for my dad, who recently retired and has been going through a lot with illness. He is on the mend thankfully but I thought he could use a friend. Losing money isn't my issue it's now letting him down.
Melody – Aug 20, 2020
Was contacted by a man saying his name was mike, as soon as I sent him a text he would write right back. After doing some research I found this site. I told Mike that I found out he was a scammer and told him he should be ashamed of himself. Since then…crickets! He hasn't written back since then. I am so upset, I had my heart set on Kyra the adorable puppy. I should have known with the price being so cheap!
Ashlee – Aug 12, 2020
Scammer's phone 701-695-0687
Scammer's website morkiehouse.online/shipping-health-guarantee
Scammer's address None given
Scammer's email [email protected]
Country United States
Type of a scam Online Purchase
Initial means of contact Text message
Contacted me by text and told me his name was Mike. Sold me the puppy with the most adorable photos of Kodiak. I had a really hard time trying to search for puppies. I had seen some on a legit place, price was higher but they were getting purchased quickly. Response wasn't as good as the scammers. Surprise!
Sent my money and then strung me along about the shipping. Got the shipping info finally – National Shippings 33–364-2087 [email protected]
Accept warms greetings from the entire staff of National Shipping
Your shipment for the male Morkie puppy is now fully REGISTERED
kindly use the following to track your delivery on our official website.
WEB…https://nationalshippings.com/track-your-shipment/
TRACKING CODE … KKNS02884366037US
THANKS
BY MANAGEMENTS
Of course there is a national shipping but not based in Bismark or even an address from there. I was all excited until an hour later they told me I had to buy or rent an air conditioned crate (crate was supposed to be included) for the tune of 2280 purchase or $1650 for rental (which was 100% refundable). Then why charge. Again it was either Zelle or Cash App which are instant and no way to get your money refunded. I'm out $650 but mostly I am heartbroken about that beautiful little puppy. And I feel pretty stupid. Should have done more research.
Zelle account [email protected] acc Name Tanjong Niox
Cash App Cash Tag – $bian111 Name Biancha B For Urgent
Jesse – Aug 12, 2020
Victim Location 98576
Type of a scam Online Purchase
While looking for a rescue dog I came across https://morkiehouse.online/ and saw a puppy that resembled our Morkie that we had just lost to cancer. I was frustrated at first that it was a breeder, and not a rescue since I was searching for a rescue, but then I saw the puppy and I inquired anyway.
Mike texted me telling me she was available and gave me her price plus the cost of shipping, without asking me any questions about where I was located etc. I had to ask all of the questions, ALL of the questions. His second text was "How soon will you be interested in having the puppy over. This was before I asked where he was located. Which he told me was North Dakota. Again, he never asked me any questions about us, where we were located or anything.
It all felt a bit off. The website is lacking contact info, parent pictures, all of the things you would normally see which made me feel uneasy. One of the dogs looked like an elderly dog, and definitely not a puppy due to its tongue hanging out. I said I needed to talk to my husband some more and sleep on it. Thankfully I did not actually purchase a puppy from this scammer since we want to rescue, but since I was grieving the loss of our Morkie I could have made a stupid mistake and not listened to my gut.
About two weeks later I saw the dog I suspected was older pop up in an Instagram video, with same name and everything! So I decided to search every dog by their first name followed by 'Morkie'. ALL of the puppies listed are stolen photos from Instagram accounts. Including Kyra, the puppy I inquired about and was told was available. I notified all of the accounts that their pictures were being used by a phony website.
As of today the puppies are all still listed, still as 10 weeks old, same as on 7/26. I know that one of the people has contacted them telling them to remove the photo of their dog.