Ashleigh – Sep 14, 2020
Absolutely a scam. They contacted us through a purchase we were trying to make for a Russian Blue kitten (Hypoallergenic Fluffy Kittens, also a scam company). I had paid a $300 deposit for the kitten and then these guys sent an email saying they would ship the cat as soon as we paid an additional $450 for a US-approved Covid-19 delivery crate. After googling and calling Delta we realized there is no such thing, and we called the police and reported both the "cat breeder" and the shipping company.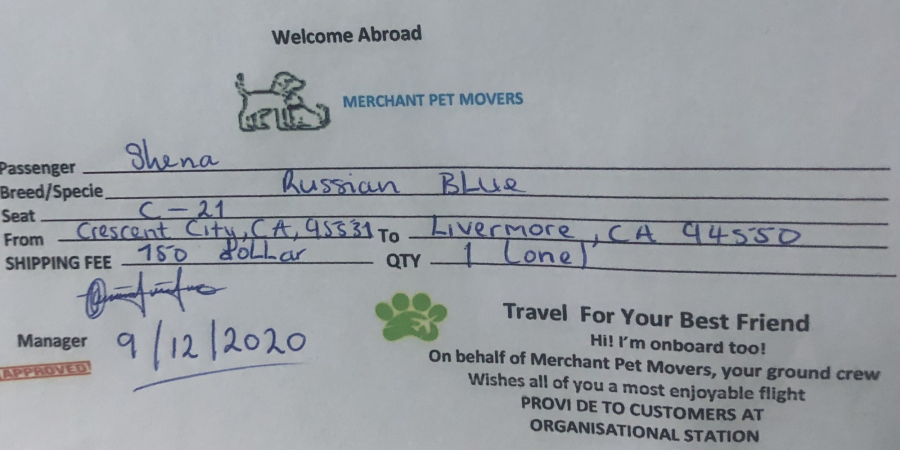 Cindy – Sep 26, 2020
The very same thing happened to me, I reported Hypoallergenic Fluffy Kittens to the Better Business Bureau. Do you have any more info on the shipping company? I'm trying to file a complaint against them as well, but all I have is an e-mail and phone number. Here's my e-mail if you need help with more evidence against these two companies: [email protected]
Jimmy – Jun 11, 2020
THIS COMPANY IS A SCAM! THEY HAVE MULTIPLE SCAMS GOING THROUGH DIFFERENT 'BUSINESSES'. ONE IS AWESOME INDOORS PETS NEAR YOU & ADORABLE YORKIE PUPPIES NEAR YOU. MY FRIEND WAS JUST SCAMMED A LITTLE OVER $1K BC SHE THOUGHT THIS PLACE WAS REAL.
Omar – Jun 07, 2020
On facebook I messaged them interested in the puppy i proceeded to to pay 250 and read the messages for what they said A number called me and said the puppy will be shipped out at 11:45 and arrive at 9:45 the number called back and said something about paying for a cage i instantly knew that it was a scam because i read a compliant
Daniel – Mar 22, 2020
Victim Location 45779
Total money lost $923
Type of a scam Online Purchase
We were searching for a puppy online and contacted a seller we found on a facebook page. We sent them money through Walmart. They claimed they would arrange transport to our location. A few hours later we received a call from Merchant Pet Movers claiming we needed to pay a refundable cost for a pet transporting crate. We paid through Paypal. they sent us tracking information and a time for delivery. A few hour before the delivery time we received another request for payment for pet insurance or they couldn't make the delivery. at this point we said no and realized we have been scammed. So we lost $375 for the puppy and $548 for the crate. They wanted over $1000 for the insurance which they claimed a portion would be refunded.