Shane – Aug 08, 2020
I really hate these puppy scams, they are ruining buying a puppy for us. Last night my 10 year old daughter Found majestic Berners and she was very excited because they had available dogs and the puppy named zoey caught her eye. I was getting excited to but then I noticed that nobodys names were on the website so I decided to contact them and maybe buy zoey but then I came here to look at some of these reviews .these puppy scams are very bad, they get peoples hopes up and steal their money. Idk why people would do this especially to the puppies because they probably come from puppy mills.
Please DO NOT BUY A PUPPY FROM HERE
Eric – Jul 17, 2020
A WHOLE SCAM I purchased Monty and they sent me pictures and everything before I paid for him he was supposed to come on the 18th and never arrived I called them 9+ times and emailed them 5 times! And after I paid they continued to keep in contact WTF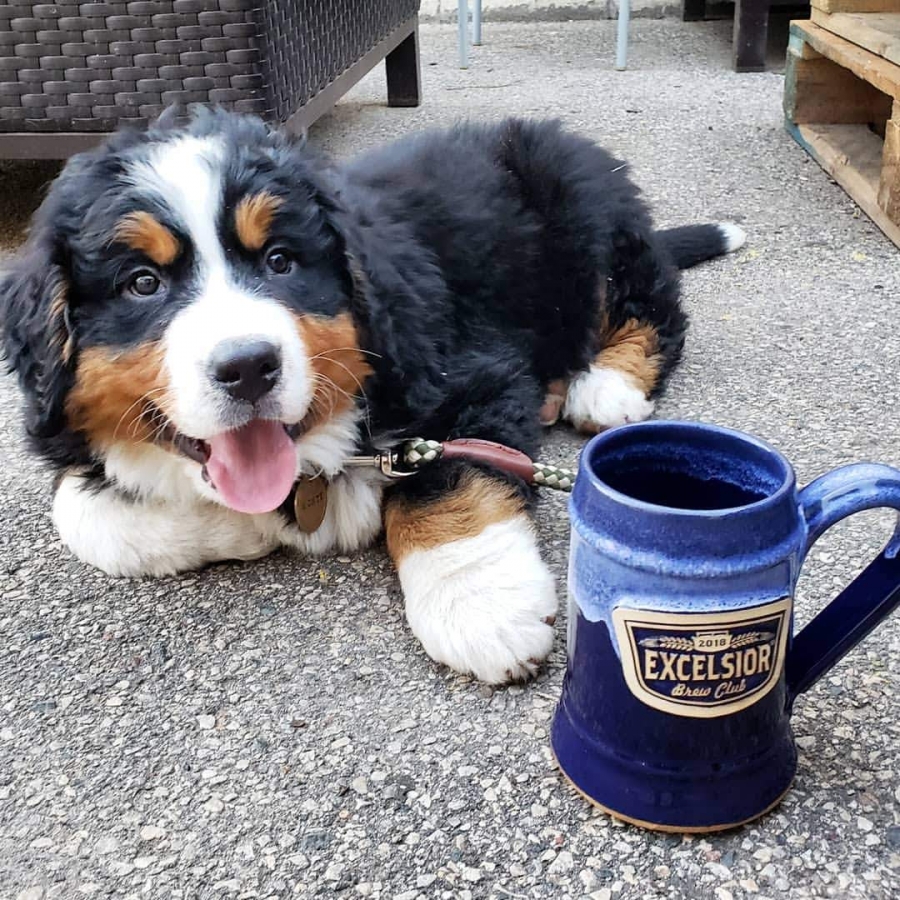 Donna – Jun 27, 2020
Sure glad we read these. We had a bad feeling and checked their email here to see all this.
Why can't they be shut down? This is awful.
Tonya – Jun 22, 2020
Paid $700 for dog, $200 for shipping, they said dog was on the way. Then got a message that the dog was on hold at airport because a refundable $900 insurance policy was required. Then dog held up in transit because refundable a site permit $1500 was required but refundable. My daughter paid for the dog, shipping and insurance ($1800) but became suspicious and would not pay the additional $1500 site permit fee. Tough lesion for a young college student because it does not look like she can get her money back. Help!
Emmanuel – Jun 21, 2020
I'm glad I searched this website as I just inquired about their puppies. He started texting me text after text saying hi
My name Ryan I'm the owner
Am I there
When do I need the pup
All these were fast and separate texts which just gave me a bad feeling he is saying he's in Atlanta Georgia now and no i will not be responding back to him thank you to all your reviews.
Melinda – Jun 16, 2020
We almost had this happen to us today. We realized the photos they sent us were of 3 different dogs. We also found a photo of "my" puppy on the majestic berners website as a different name and different sex. Bernese Mountain Dog home sent an email as Bryce Alan. Telephone numbers are listed in Philly and Denver, Colorado. Terrible people!
Meghan – Jun 01, 2020
Majestic Berners are a SCAM. Yesterday I inquired about a 10 week old Female by the name ( Maggie ). They told me she was still available and selling for $700. Scam alert- they also told me they will ship her for another $210. I researched this breeder and found out on 4/5/20, they offered her at 10 weeks ( Maggie ) but this time the buyer sent them $300. In these times people can be so cruel and dishonest! They didn't get my $$.
But report to the BBB, FBI or Philadelphia police that they need to be put in Jail.
Karma is coming the bogus owner of this Fake website ( Majestic Berners)
Zachary – May 19, 2020
DO NOT buy ANY animal from them. It's all a scam . We went to get our little girl a puppy and they took the money and never delivered the puppy. Terrible- just awful that people can do this.
They say send money PayPal but they have it set up as friends and family so it's not secure, then they set up Venmo, they say they use Delta and that they will send the puppy first thing and then wait 1/2 the day to small talk like " good morning " then nothing else and then they say " did you hear from our shipper?" And you say no and then "oh ok I will contact them and get back to you"
Silence…
Joe – May 16, 2020
We had the same thing happen unfortunately. We paid a deposit of $300. Not sure if we will get our money back or not. I can't believe people do this. We're all sad.
Rebecca – Apr 05, 2020
Victim Location 14735
Total money lost $300
Type of a scam Online Purchase
Yesterday I was searching online for a puppy when I stumbled upon a pngage claiming to be selling bernese mountain dog puppies. I sent initial text message and after conversing back and forth which also included photos and videos of the puppy we decided we were interested in purchasing Maggie. The Seller had me place a down payment then claimed to be preparing a contract and flight information to pick up the puppy at a local airport today 4/5/2020 and at that time I would complete the payment for puppy. He never provided me that information and stopped responding to my messages. Upon further investigating myself I found 2 similar websites linked somehow to the same email address. He claimed his name was Alan Hyslop.Typically I am not fooled by these type of people on the internet. You can see through them and hind sight I should have seen through him too. I asked for more pictures, he provided them.
He wanted me to pay using Zelle or Cashapp which I do not have. I told him I use paypal and prefer that as the purchase would be protected that way. He then told me he would look into that and was going to see if he can set up an account with paypal. He then messaged and said that he had his sons paypal info but please use friends and family and write Maggie which was the puppy's name in the note on the paypal transaction and to send him a screen shot when the payment was sent. I added below the email and name associated with the paypal payment sent. Also listed below is the two websites that are associated on a google search with the email address that Alan was sending me the pictures and videos from. ([email protected]) The sites appear similar in style and wording so I included the link to both.
https://www.bernesemountaindoghome.com/
https://www.majestic-berners.com/
Whether or not he is Alan Hyslop I have no clue I listed the info that was given to me. All I know is that I am out $300 and lord only knows how many others have fallen for this same scam. We appreciate your help with this situation. Thank you
Katelyn – Apr 29, 2020
Did you get your money back or the dog?