Jared – Aug 29, 2020
Scammer's website Revenbar.com
Country China
Type of a scam Counterfeit Product
Initial means of contact Social media (e.g., Facebook)
Fake Raycon earbuds…this product has caused the real Raycon reviews to be horrible. I have the real raycons and wanted to purchase more in other colors and this site uses Facebook to sell fake raycons at a discounted price. Please see photos.
James – Aug 28, 2020
Placed order from an ad on Instagram for Raycon E55 earbuds for $19.99, with shipping it came to $27.98.
Shipping which came from Compton, CA was delayed. I did not receive them until 8/22/2020. Upon opening package it is a set of Chinese earbuds, not the Raycon E55's.
I immediately sent them an email notifying them I wanted the E55's that they advertised which is what I ordered. They said their product is very good and to try it. I told them that was unacceptable. They then offered me a 5% discount to which i said "No!" Then they offered 10%? No! They then told me the best they could do is 20% No! All communication has been emails from "Sunny."
I am going to contact Instagram, Paypal and Visa in an attempt to get my money back.
Complete fraud!
CG
Mitchell – Aug 29, 2020
They got me too. I wish I would have looked up the company first. I paid for two sets. With the fake watches to match. Out of $120.00.🤦🏾‍♀️🤦🏾‍♀️🤦🏾‍♀️
Rosa – Aug 28, 2020
Bait and switch! Paid and never received product and still have yet to receive a refund. "Sunny", the "person" that has emailing with me last stated. "There was a problem in the refund process. Can you give us 7 more days?" It has been nearly 2 months since all of this began.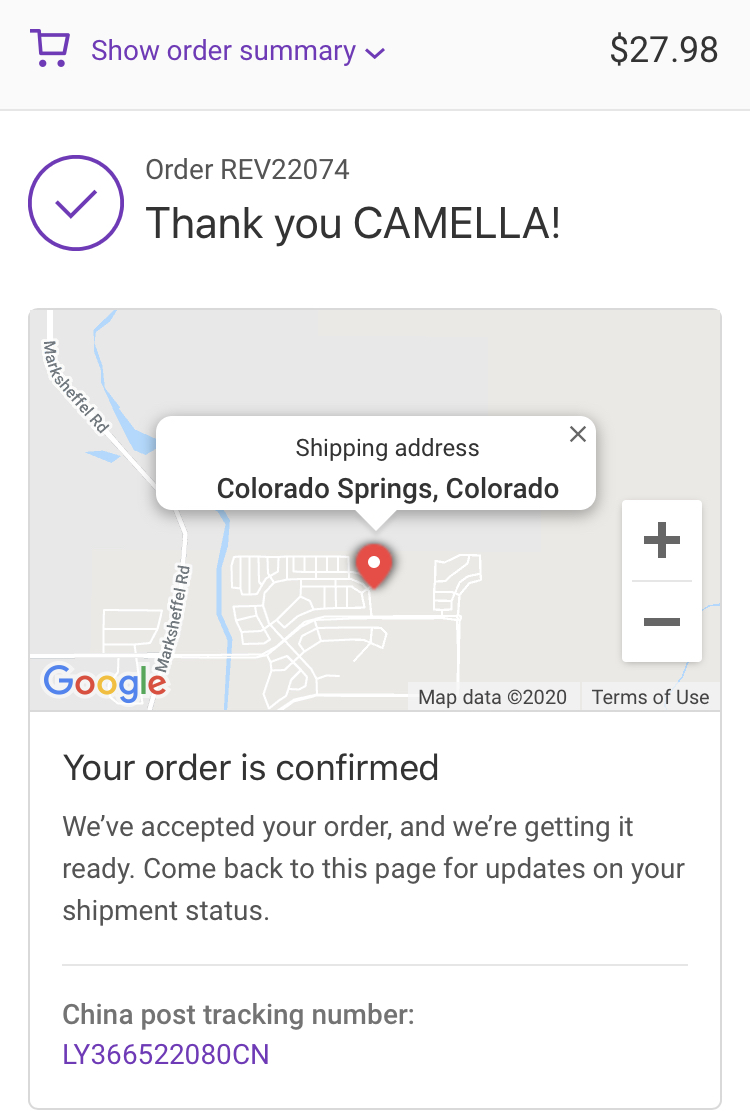 Jacqueline – Aug 25, 2020
Never got them but they gave me all fake information fake tracking number took my money and never gave me email to confirm delivery and it's been about 2 weeks now and still nothing they don't even have a phone number and they have a store and everything that's fake as well! You never get nothing you order from these people so stay away!
Monica – Aug 25, 2020
Yeah they just got me for $ 39.98 for Ray Cons ear buds it's been about two weeks now no email for me to track and no delivery date or nothing! It's a scam website be on the look out for this site Revenbar DO NOT PURCHASE ANYTHING FROM THIS SITE! You have be WARNED!
Laura – Aug 13, 2020
Victim Location 76039
Total money lost $37.36
Type of a scam Counterfeit Product
Raycon earbuds were falsely advertised. Never received products. Only a text message with a bogus tracking number.