Scott – Feb 17, 2021
Scammer's phone 497 278 4311/ 866-217-0789
Country United States
Type of a scam Investment
Initial means of contact Phone
Dennis Meeks, representative called 11/17/20 giving his direct number 866-217-0789 ext 206 or customer service 407-278-4311 (10-5 EST) re: renting two or 3 II units that he would book for higher and provide income to me. He said it was for government contractors in west for conference/training. He already had the request to find housing. He would call back in February. A 1197 investment would be min. 5400$ income. He said most Interval members could book these getaways but didn't so why not use to make $. He made it seem like a service to help out during pandemic when hotels closed.
Cory – Jan 06, 2021
I was just contacted by Resort Access Network trying to rent out my getaway weeks if i paid the base price of $399. They said I must buy a minimum of 2 weeks and a max of 4 weeks. They guarantee anywhere between 1800-2100 return for the rent, so I will profit between $7200-8400 within 60-90 days. Depends on the week the customer buys.I asked for a contract to be emailed for review. They told me to be sure to check my spam folder and sure enough that's where it was. The contract they sent was B.S. and had SAMPLE watermarked all over it. When they called back I asked for a contract with my information on it. Not one that has SAMPLE watermarked. They said they can't send a contract unless I pay the fees first. I challenged them and said how can you ask me to pay for something without giving me a contract first. They claimed that they were too busy to put my personal information on it but they would send me a contract after I paid. Of course they hung up and tried to find another victim
Lance – Dec 19, 2020
Scammer's phone 3215598611
Scammer's website [email protected]
Scammer's address Orlando
Country United States
Type of a scam Travel/Vacations
Initial means of contact Phone
Jack Garland called stating Resort Access Nationwide could sell my time share within 30 days, assuring me he had buyers standing by to purchase my time share. Of course $1899 was needed immediately to ensure the completion of the deal. It has been five months and not a single phone call
from anyone. I have tried several time to phone Resort Access but most of the numbers don't work or are answered by a machine and after waiting for over an hour – no response. DON'T deal with this company
they are a SCAM pure and simple.
Allison – Dec 11, 2020
Got a call from a jeff Forte 1-833-216-4445 x1016 said he was from World time share Now. Say thing wanted me to buy the weeks at $399 and he will get me back $1400. Of course the hard sell "had to do it now" or else the rooms would be gone. lol. What a joke I hope people don't fall for this. I called him back and told him he should be embarrassed to try to rip people off especially during a pandemic! Please everyone feel free to give jeff a call and jerk him around for scamming people!1 Who's paying them $1400 a week and have to sit through a time share? you can get those weeks for Free! Brian S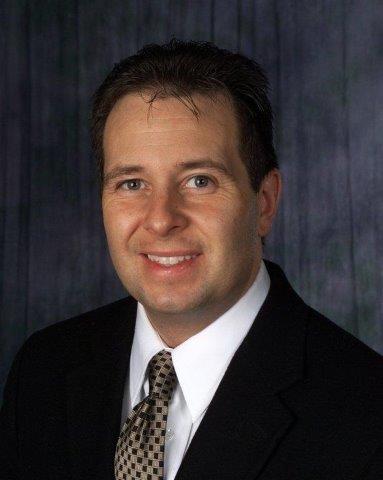 Chelsea – Nov 19, 2020
Had a call today from Katherine from "Interval International". Left me a message to call back about my Hyatt timeshare. So on a lark, I called back – 1-866-217-0789 x 219. The person that answered though identified the business as Resort Access Network, then transferred me to Katherine. Same thing as everyone else, I had 'unlimited' weeks with Interval International and if I would sign over 1-4 weeks for $399, I would get back between $2300-$2600 for each week. Whoever rented the week would have to go through the 90 minute timeshare spiel. Asked her who is actually renting these now during COVID. She told me 'first responders' as it's much safer for them since these places have full kitchens, etc. Seriously? I knew II doesn't allow weeks to be sold, so told her not interested. She told me to go to the Interval World website and look under member benefits to see that this is legit. It's not. Please don't fall for this scam!
Randi – Nov 13, 2020
Had a call today from Amber and Lexie. Said they were from Marriott. Same story as everyone else, we pay $1700 and they unlock our 6 hidden getaways with Interval. Blah blah. We said to her, this sounds too good to be true what's the catch, she said something that niggles me, so I asked "what company are you from again" . Whilst she showed us their website with all the properties under offer and their testimonials etc. She offered to call back in an hour for us to chat, as we said we needed time to make an informed decision, whilst she chatted to us, we googled them and found they are scammers. When we said we were not interested as they had misrepresented themselves, and led us to believe they were from Marriott/Sheraton etc, she said she had not.
She put the phone down before we could say anymore. However I have contacted Vistana as we are surprised at how much she knew, including our home number and we are in the UK!
Nathan – Dec 03, 2020
I've had calls from both people and when asked I was provided with their company name and information. Pretty transparently. So after you asked them "who they were" they showed you their company's website but you still thought they had misrepresented themselves as Marriott/Sheraton? That doesn't really make much sense… It also seems like you both have never googled Marriott/Sheraton's reviews. They have hundreds if not thousands of negative reviews. These reviews on here seem particularly one sided so in doing my own research I advise everyone else to do the same.
Caitlin – Nov 14, 2020
I've heard back from Sheraton. Pleased at how quick they got back to us.
I welcome the opportunity to assist you with your inquiry.
I can advise that your ownership is public record in Orange County, Florida. I am glad that you decided not to engage with this organization. I can advise that, while you are part of Interval International and you may have "Getaway Weeks" available through that membership, Interval International does not offer owner rental.
Thank you for providing that information about the call. I have reported this situation for you.
Claudia – Aug 13, 2020
We own (have a mortgage on) a time share in Park City, UT with Westgate Resorts. Along with that we have a membership to Interval International who gives us 8 getaway vacations per year at a discounted price of $300 each. On January 2, 2020, Jason Livingston with Resort Access Network (RAN) reached out to me by phone and asked us if we would like to sell some of those getaways. After speaking with him for two hours and asking him every question I could think of to make sure it was legitimate, I decided to agree on selling 4 getaways for a total of $1,200. By agreeing to that, they agreed to get renters for the property for a rental fee of up to $1,800 per week. This would have given us a significant amount of profit. Once I agreed, Jason quickly transferred me to another representative to take my credit card information and draw up an agreement. Within a few minutes they sent me the document for my signature. Feeling under pressure as they waited for me to sign and return it, I quickly read through it, missing some very important information before signing it and sending it back.
During our conversation Jason gave me a website where I could check his license number to verify complaints and to get his personal phone number. The website is 800helpfla.com and his license number is TP922661. I went there to check things out and found that he had no complaints and his personal phone number was provided. Other phone numbers he gave me for RAN were the main number (407)278-4300, customer service (407)278-4311, and toll free with his extension (877)475-6005, ext. 1039.
We have never received any documentation on what they did and never had one call on the "service" they provided.
I called again in July and was reassured they would email all the information to me. Still nothing.
In good faith we have called many times for resolution and they will not provide any details.
Jill – Jul 26, 2020
I had the same thing happened to me on April 30th 2020 a Katherine Castallanos called me and kept trying to get me to rent my timeshare. I kept saying no. Then she comes up with the RCI Getaway weeks is what she would be renting and that right now I have 6 weeks and it was getting to be busy for business men needing a place to stay. I said no again. Then she says maybe RCI could be having a special asked me to go on hold while she called them. I really wasn't on hold that long and that really should have been a clue she was a scammer. She comes back and tells me if I purchased 2 getaway weeks at 399 I could get the third for $100. Well that sounded pretty good, she told me all I had to do was pay for my weeks then they would rent them up to 2100.So I did it. As a couple of days went by I began to think about it and decided to call RCI. When asked if they had a special they said no and I also found out that we can't rent the getaway weeks. She also said that lately she has had several calls asking the same thing. So I called them which took several calls and different numbers but I got a hold of them and I told them I was disputing unless she could prove to me she wasn't lying. She told me she would send me a bunch of paperwork that would explain everything. I told her to email it to me but she said it would be better to send it by mail so I could have it to read it and see how everything works. I warned her if I didn't get it in 2 weeks I was going to dispute, without calling her back or anything. The documents never came, she was just trying to get me to hold off more than 10 days that I had to cancel which I had forgotten about.If there is more than one owner on the timeshare deed there should be all the signatures on the contract giving permission to rent it out. They had 2 lines for signatures but they never asked for his signature. I have heard since then that if there are other owners they can put a stop to the rental of their timeshare which actually it is only the owner that can rent out their own personal week not an II or RCI week. I lost the dispute but still fighting and may get a lawyer. The owner of Resort Access Network and EBT Advertising is Tom OLeary and both these businesses are scammers and located at the same address in Maitland, Florida
Samantha – Jun 09, 2020
Victim Location 92101
Type of a scam Travel/Vacations
This outfit calls timeshare owners and tells them that they have the opportunity to sell 1-3 weeks of their "Getaway" weeks with Interval International to earn $1800-$2100/week which can cover their maintenance fees each year.
They stated that they wanted to use my 1-3 weeks so they could utilize them for Corporate bookings. All I would have to do is cover $399/week to "activate" each week, paid separately (I specifically asked if they would take the $399/week out of what they would pay me for each week).
The $399/week is paid upfront via credit card, and the $1800-$2100/week is received via check in 6-10 weeks, according to the representative, whose name was Christopher Powell, extension 226 (or so he told me). I also spoke with Melissa Reinhard at extension 225.
There are a variety of chat boards online that warn about this scam, and those who have fallen prey to paying the $399/mo x3 months, and either never seen the $1800-$2100 in return, or whose credit card companies have denied the $399 payments because they detected the scams.
Here is one such warning about this: <span title="https://tugbbs.com/forums/threads/resorts-international-access-network.277207/
https://tugbbs.com/forums/threads/resorts-international-access-network.277207/<b…⇄ />
My warning bells went off when Christopher started making statements that didn't align with my timeshare agreement, and didn't know anything about my timeshare ownership. He stated he was from Marriott, but if that was the case, he'd be able to look up my record and know how the program worked, and what my "package" entailed.
Ryan – May 12, 2020
"Chris Powell" is apparently still at it. He called this morning, said I had 3 weeks with Interval International he would help me book @ $399 each, and he would rent them out for $1800-$2100 a week for "Corporate Event" attendees where the attendees would have to sit thru a 90-minute timeshare sales presentation. He guided me through a couple pages on their website, including their "5-star Testimonials" and a Future Event, the Orlando Boat Show, in August. Orlando is not one of the big industry-wide shows like Miami or Ft. Lauderdale, so I knew right away it is not an event where corporations would be sending personnel any great distance. His experience shows. He didn't miss a beat when I told him I don't give out any payment info to people who call me. He kept right one explaining how much money I could make. When he would not provide a call-back number, I told him we were done and hung up on him. HE TRIED CALLING ME BACK 3 MORE TIMES!
Heather – Mar 18, 2020
Scammer's phone 407-278-4300
Scammer's website resortaccessnetwork.com
Scammer's address 100 E Sybelia Ave, #217
Scammer's email [email protected]
Country United States
Type of a scam Advance Fee Loan
Initial means of contact Phone
I was mislead by this company, RAN, when the sales person, Christopher Powell, implied they were a part of Marriott Vacation Club. He told me they could guarantee to sell my "getaway weeks" and that the sales would more than cover my annual maintenance fees. He said they could always sell my weeks because of the number of large conventions in the area. He gave me a "better" life time offer for 1899.00. I bought the scam on 8/29/18. I have called the company numerous times because I have never recouped any of the money that I was told I would recover by December 2018. Each time I am told I need to call them every 90 days to have my property listed. I apparently never call on the right date. I tried to claim fraud to my credit card company but they did not support my dispute. Recently I get other companies calling me offering the same type of offer with money up front. The other companies claim that RAN is a fraud and by Florida law if the other company can sell my week I will get refunded by RAN. I was most recently contacted by Property Relief Professionals. I had to buy today they "only have 12 more properties to sell". I had the same experience with a company in the fall, the name of which i cannot recall. If I can get some suggestions about what I can do to get my money back I would love to hear it. Its hard for me to believe it is legal to take money for nothing in return.
Adam –
Victim Location 21704
Type of a scam Rental
Rep said his company facilitated rental properties for major companies. Said I had 3 weeks of unused timeshare weeks through Interval Travel that they could rent for me for around $1800/week. For a one-time fee of $1899 they could do this for me every year. The fee covered insurance and other processing fees. Couldn't guarantee the amount but he talked a good game and was very slick. His name is Patrick Kennedy and his extension is 206 (866 number). The other number (407) was for customer service. His assistant is named Stacy. I spoke to Interval Travel and they said this is a scam.
Kelli –
Victim Location 15650
Type of a scam Travel/Vacations
This company called and knew all about the vacation club I belonged to. They were offering to rent our weeks for us for $1900.00 and we would get over $6000.00. When I called the vacation club they never heard of them and said they would never do this. Now they called a friend from my contact list and were offering him our week for a fee.