Erik – Jul 15, 2020
I ordered 5 movies June 14th, 2020. Spent about $60.00. On June 19th, 2020 I received a text letting me know the movies were shipped but no tracking number was given. I have emailed them 3Xs and no response. Next plan of action is I'm contacting my bank and disputing the charges. This is a complete scam!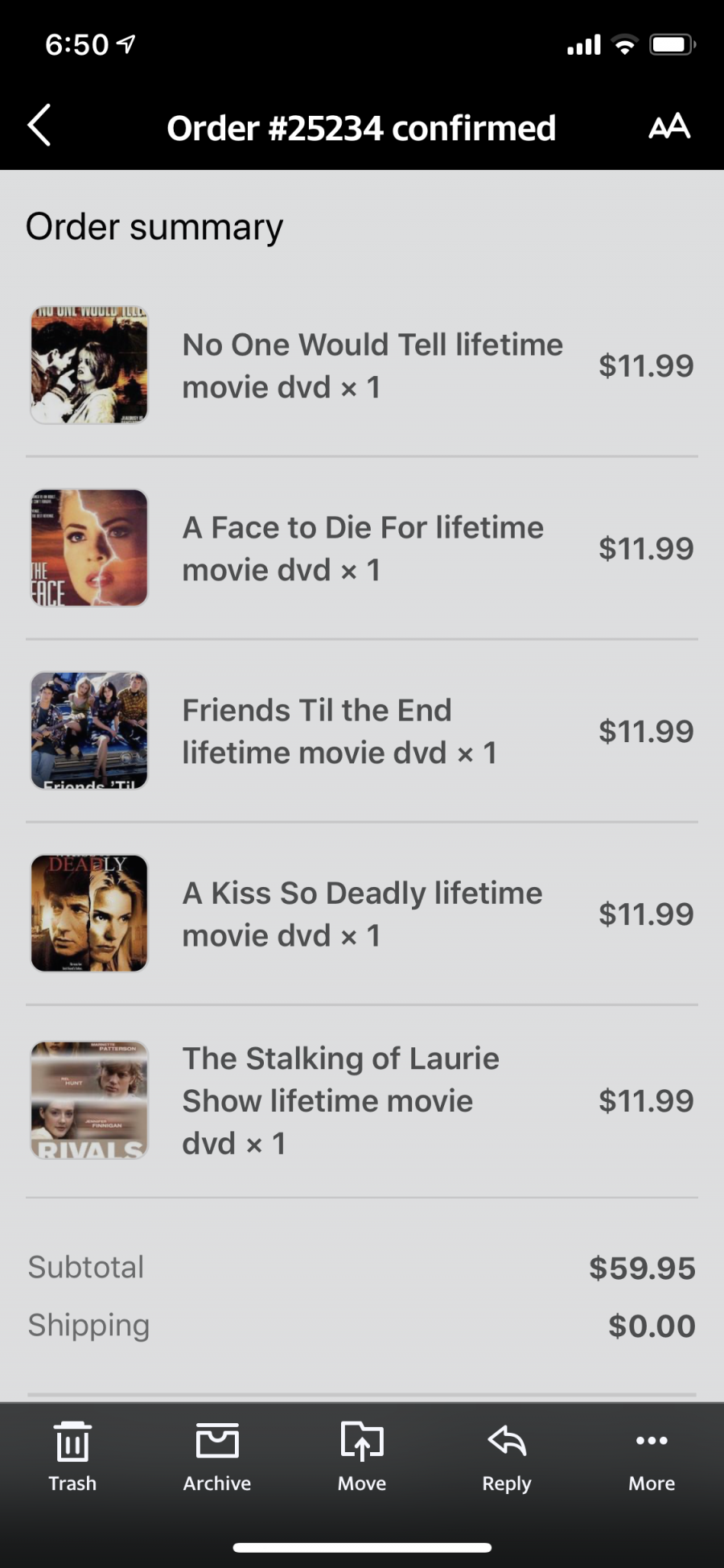 Brent – Jul 07, 2020
Same here. Ordered a movie and paid for it. Never received any updates or feedback. Appears to be a piracy scam. See photos attached!
Nikki – Jun 02, 2020
I bought a movie from them and never received it . I have emailed several times and no answer. I didn't realized movizerie is a scam. Don't ever order from them.
Shawn –
Victim Location 40701
Total money lost $10.80
Type of a scam Online Purchase
I ordered a DVD and did not receive it! Order #18295. Title: To Be Fat Like Me. The DVD was ordered on January 4, 2020. I paid
by Mastercard, amount $10.80. I did not receive the DVD. I sent
numerous emails about this issue and never received a
response back to let me know when I would receive the DVD or if
I would be refunded for it. No phone number listed to call and no
tracking number provided for the DVD. The order status just says
fulfilled.
Desired Outcome
Refund of $10.80