Barry – Jul 21, 2020
This site is a scam, after they get the $750 from you, they try and get another $950 from "Pet Air". Do not fall for it like my stupid a**.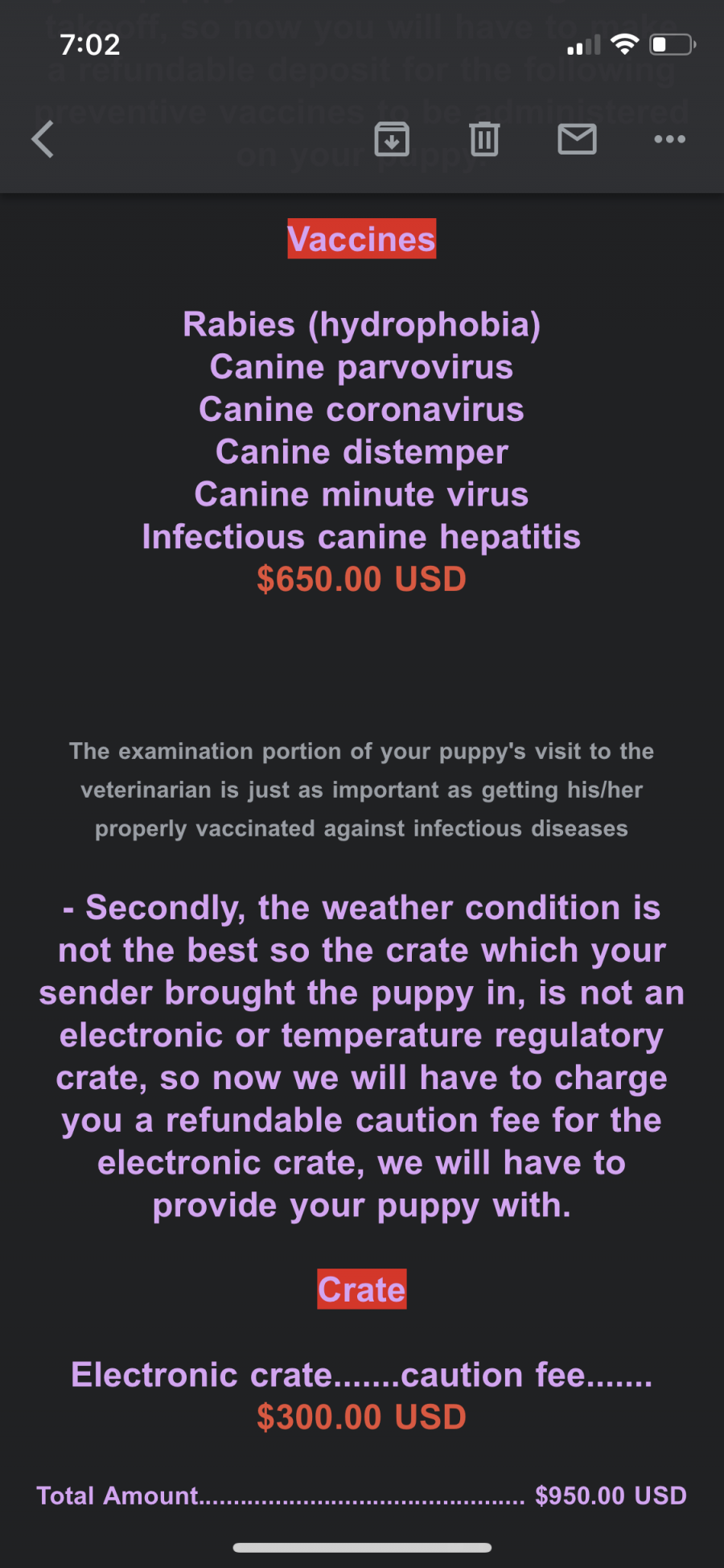 Eddie – Jul 15, 2020
Victim Location 30327
Type of a scam Online Purchase
I was looking to purchase a puppy and I found this website and contacted them they gave me alot of misleading information including fake ids of the seller wich i confirmed they were fake by contacting the proper authorities.