John – Aug 07, 2020
I can not believe that people like this exist. How can you just take someone's hard earned money and scam them. Still no bra, still no email after we will have to get back to you. May you rot in hell!
Carla – Jul 24, 2020
Moderate Rose is the worst! I ordered a dip powder kit and it arrived today it looks like a sample size! I paid $50.00 for it, and what was more horirfying was that it took over 3 months to arrive, the packaging was horrible, I am completely besides myself…DO NOT ORDER FROM THIS COMPANY IT IS A HOAX THEY ARE BASICALLY STEALING FROM YOU! Since it took so long, I ordered a dip kit from Amazon, less money and it came with 6 full size products not this sample size I got from this Company, my nail barely fits in the bottle. What a disappointment.
Deborah
Naomi – Jul 24, 2020
Ordered in April, still nothing. Only got a reply yesterday to say they
need time to find out what happened with my items. If I don't hear from them in 2 days I must email again… Really! I will warn everyone about them.
Natasha – Jul 22, 2020
Moderate Rose is horrible. I ordered a nail acrylic powder kid (15$) in march it is now July and it just came and it was not at all what I ordered. It just came with a powder that was supposed to be a powder but it was hard as a rock stuck to the cap. The tracking instructions were not clear at all either. Do not buy anything off this website they sent me a 5 dollar product when I paid 15.
Donald – Jul 07, 2020
Saludos! Compré un sosten el 1 de mayo y aun no lo he recibido. Solo recibí el correo de que se esta preparando para enviar. Nunca enviaron el número de rastreo. Continuan enviando promociones y les escribo por correo y aun no recibo respuesta. Cuando intento entrar al link de la promo que envian me sale que la pagina no existe, por lo que creo que es un fraude.
Jamie – Jul 06, 2020
I ordered a package of Butt lift patches in March 2020. I tried to cancel it as soon as they told me it takes 20-25 days to receive it. They were unable to cancel it. So 4 months later, July 2020 I received 2 packages. I emailed them right away to return them. I noticed that their company's website is no longer up and running. Perhaps they do this type of scamming way too often and then switch up their business name!
Calvin – Jul 01, 2020
I ordered two vomit bowls for my cats. $56.00 and never received them over two months ago. I reached out to customer service and many emails but no response. So upset and my cats really needed them.
Tina – Jun 29, 2020
Country Israel
Type of a scam Credit Cards
Initial means of contact Social media (e.g., Facebook)
Ordered a bra and didn't get it. No tracking information.
Thomas – Jun 29, 2020
I ordered two bras and haven't received anything. I have been told they have been shipped. I have sent numerous emails with no answers back … I have asked for my money back twice and nothing
Adriana – Jun 19, 2020
OMG! I have since ordered a bra on the 3 May and I haven't received any product. I have been trying to contact them through email and I am not getting any response. I am really pissed off! They keep sending me promotional emails and I always reply asking about my order and nothing is happening. This is ridiculous!
Alberto – Jun 16, 2020
I made an order over 2 months ago and have been getting the runaround EVER SINCE! I have requested a refund, twice and they will not refund or respond to my email. I'm also emailing them often like others and getting the same generic response saying my order was shipped and a tracking number that does not work! All my other emails have gone unanswered. I paid via PayPal and it was linked to my bank account with a different company from some others. (She Swish Limited) was the company name so they just continue to chage names for billing so they can continue to scam.
Anne – Jun 12, 2020
Total money lost $59.91
DATE CURRENT LOCATION STATUS
2020-04-12 18:03:32 Tianjin Package Received
2020-04-15 21:31:29 Tianjin Depature from Local Sorting Center
2020-04-16 02:54:21 Tianjin Dispatched from Office of Exchange
2020-04-16 16:01:43 Tianjin Departure from Regional Sorting Center
2020-04-16 16:02:58 Tianjin Arrival at Regional Sorting Center
2020-04-16 16:04:54 Tianjin Handed over to Airlines
Order #MTR36961 confirmed
March 7, 2020 at 10:07 AM
From
ModerateRose
ModerateRose
ORDER #MTR36961
Thank you for your purchase!
Hi Krystle, we're getting your order ready to be shipped. We will notify you when it has been sent.
Hi Krystle,
Thank you for sending in your concern.
We have received your order, which was purchased on March 7, 2020, and is currently being processed. Our shipping period usually takes 15-20 days upon purchase. But this may still vary depending on location and carrier provider.
A Shipping Confirmation, which contains your Tracking Number, will be sent to your email account k******.******@icloud.com once processing is done. We kindly ask that you patiently wait for this email.
Should you need any further information, please do not hesitate to contact us.
Thank you and have a great day!
Louie Anne M.
Customer Support Representative
#MTR02690945
ModerateRose
Needless to say several email attempts have been made as to where the product is and no response.
Jose – Jun 10, 2020
I made an order back 3 months ago and have been getting the runaround with their email and FB page on the status of my order. Requested a refund and they will not refund. I'm emailing them every week for the status of my order and get the same generic response.
Christina – Jun 03, 2020
I ordered a resin set back in December 2019 and have not received any product. I have contacted cusp yet service many times demanding a refund. They did contact me back once saying they were looking into it and would keep me updated. That was two months ago. All other emails have gone unanswered. I paid via PayPal GUEST so I can't even locate proof to file a claim. Grr. Scam. Scam. Scam.
William – May 31, 2020
Scam company. Do not order! Ordered an item on May 5, received a tracking number that states item ($26 phone case/wallet) has not been shipped. When I emailed that I wanted a refund, I got an apology but a refusal to give my money back. Payment goes to a company named SmileyHome. I am contacting PayPal and my credit card company.
Sierra – Jun 16, 2020
Did paypal help with the issue
Chase – May 29, 2020
It is scam website and when you make payment via Paypal, it is link to SHE SWISH LIMITED – email [email protected] .., all these are affiliated companies. Look at the receipt you paid to. you will not get the items, trust me cos im been dupped too.
Nina – May 28, 2020
I ordered almost 6 months ago spending 60.00 and never review my order ! This is a complete scam and I'm pissed
Roberto – May 26, 2020
I placed an order for a tray with Moderate Rose. They charged my account right away but I have never received the product and it has been over six weeks. They continue to send me advertising e-mails, so I keep responding to them asking for a refund. I have also e-mailed them through their listing on Paypal and filed a complaint with PayPal, but have not heard anything back from anyone with regard to getting my money back. I'm so sorry I ever ordered anything from them.
Evelyn – Jun 18, 2020
I finally received the tray after I let them know I had contacted Paypal, Shopify, and my bank. I placed the order 4-10-2020 and received the item 6-15-2020. During that time I received no useful information from the company about the status of the order.
Rebekah – May 26, 2020
I did hear back from them with tracking information that states the item has not reached a USPS facility. I told them again to cancel the order and give me a refund, reminding them it is a criminal offense to take money from an account and not provide the item(s), and included relevant information from FTC and FDIC websites. The e-mail address is [email protected] via stormmedialimited.happyfox.com. I want them to know this is serious.
Kathleen – May 20, 2020
I ordered a resin kit in January 2020. Recurved a tracking number then the Coronavirus pandemic accelerated and I did not receive my order. I have contacted moderate rose who were very apologetic. The item was returned to them and a second order shipped. The Royal Mail tracking tracked it up to 16th March 2020 and it said the item was leaving overseas. The status of my item still remains the same today 20 th May. I did contact them again and was initially reassured the item was help up in transit due to lockdown. I have emailed them several times since that update but received no acknowledgement and I keep checking my tracking which remains the same still showing the item was leaving overseas on 16th March
Can I get any advise on how I receive my item or claim a refund
Brad – May 21, 2020
I'm having the same issue but cant get ahold of customer service by email how did you contact them
Casey – May 19, 2020
I ordered the butt lifting patches on February 29, 2020 I was charged 23.96 but I never received the product.
Mario –
I ordered a product and then just felt like cancelling it. Since it is lockdown all over the world and shipping and delivery might take forever. When I emailed them, they said the order had been sent for fulfilment and would be shipped soon. Still, I requested them to cancel it as it was yet not shipped. They never responded back. They don't care about customer and no value for customer's money. Moreover they do not take any cancellation request even though the order has not been shipped. Basically, it is a fraud company. I lost my money and trust here.
Meagan –
I paid $62 + for 2bras and awhile back and received no confirmation yet my credit card was charged
I have tried to get contact the concerns line but nothing
Pls pls say I haven't been scammed
Broke to begin with and had a weak moment
Ellen
Kayla –
This website is very misleading. The "contact us" is a New Jersey address, when I received the email that it was on its way, it shows it's coming from China and could take 4-6 weeks for me to receive the package. This is my first and last purchase from moderaterose. Very disappointed. I sent them an email complaining about this and have not received a response, not surprised.
Karen –
You got poor reviews. We're going to order somethings but changed my mind after the poor reviews. Not one good review! It's a shame because the product I wanted to order I really wanted it badly, but not that bad! I believe in customer beware !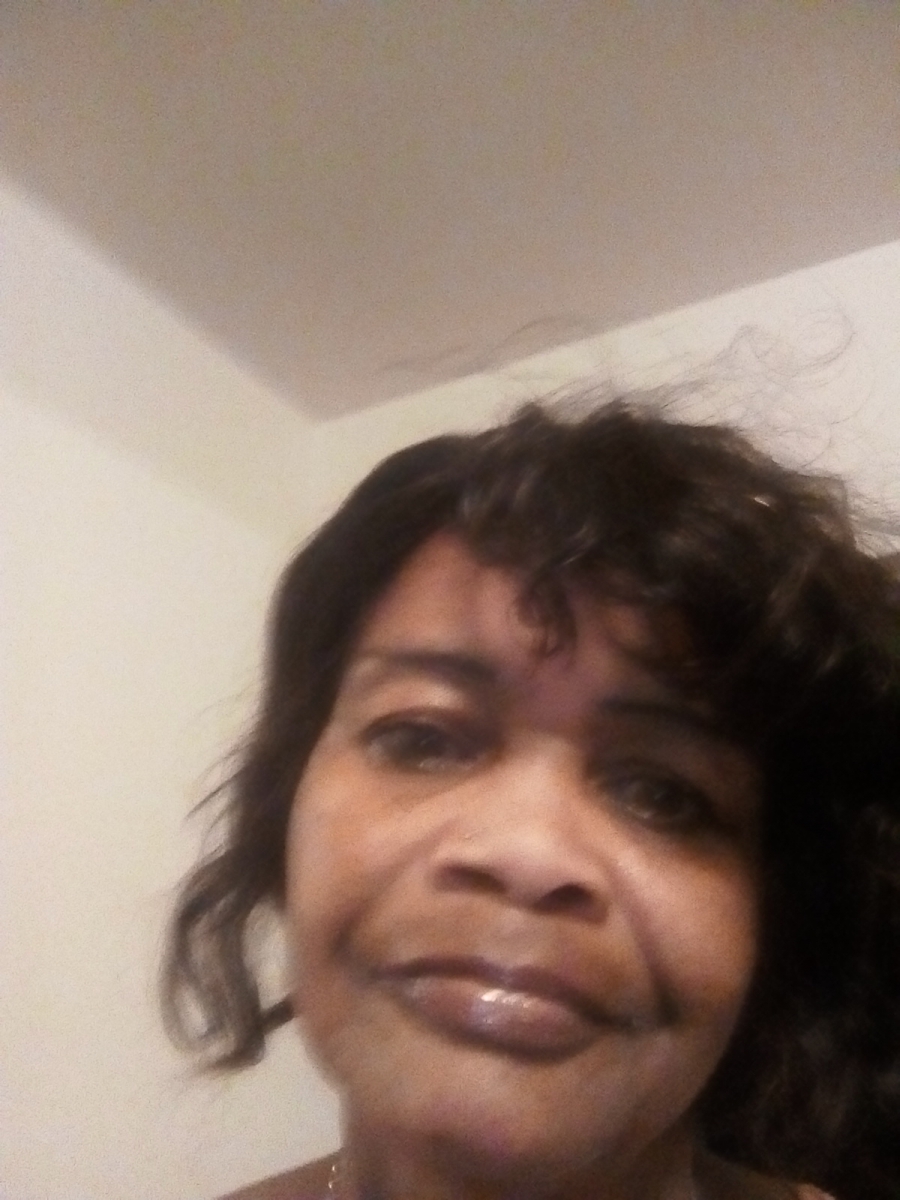 Bobby –
Why only one review and it was awful. Was going to order but quickly changed my mind with seeing only one review which was awful. What happened to the other reviews? Something's not right with this company. I truly believe in the saying, " shoppers beware !
Marisa –
Why only one review and it was awful. Was going to order but quickly changed my mind with seeing only one review which was awful. What happened to the other reviews? Something's not right with this company. I truly believe in the saying, " shoppers beware !
Miranda –
Not got order. No response. Jeans 43.00.
HOME
COLLECTIONS
PRODUCTS
Some good to know about your order and where to find information about them
Hey kristopher,
It's Rose here! While we are processing your order, we thought it will be great for us to let you know more about the shipping policy and tracking information of your order
About expected delivery time
Once you receive a confirmation email of your purchase, we will start processing your order, and tracking information will usually be available within 3 business days. The order will be shipped within 5-10 business days from the issuing of the tracking code.
Depending on the location of your item being shipped out and the destination country, it may take up to 15-20 business days for your order to be arrived.
We do apologize that we are unable to control any delay caused by the carrier and/or by Customs Clearance 🙏
About tracking your order
Tracking information is provided once the order is being processed and shipped. Please kindly note that it may take a few business days for the first tracking information status online.
For other more commonly asked question, please click on the button below:
COMMON FAQs
Be happy!
Rose
ModerateRose Team
Top Picks of the day! 🎈
Image of Butt-Lift Shaping Patch
Butt-Lift Shaping Patch
$13.97
Buy Now
Image of Breast Lifting Treatment Patch
Breast Lifting Treatment Patch
$13.97
Buy Now
Image of Anti-Virus Hand Sanitizer
Anti-Virus Hand Sanitizer
$7.97
Buy Now
Image of Mini Car Vacuum
Mini Car Vacuum
$42.97
Buy Now
Image of Easy Wear Hair Crown Topper
Easy Wear Hair Crown Topper
$13.97
Buy Now
Image of Natural Bang & Braid Headband
Natural Bang & Braid Headband
$12.97
Buy Now
ModerateRose
​New Lung Hing Logistics Ltd No. 189 Sha Tau Kok Road Kwan Tei, Fanling, HK 00000
Thank
you for supporting ModerateRose,
the ultimate shopping destination for the coolest products in the world.
We only offer products which pass the
ModerateRose 's mark of approval: Excellence,
Durability, Functionality and
Sleekness. The best thing? We offer them at a price that is
easy on your pocket! We also regularly provide coupons, exclusive promotional campaigns and
discounts.
If
you would like to stop receiving these emails…
Unsubscribe, but that would mean missing out on huge savings on our awesome products!
From
everyone here at ModerateRose, thanks for your support!
Michele –
Victim Location 13501
Total money lost $40
Type of a scam Online Purchase
Ordered woman's leggings online. Order never shipped. Company doesn't really after first email nor tries to refund for an item thwy never sent me