Ann – Oct 08, 2020
It's my worst experience ever. I ordered the dress and it came damaged. When I contacted with a buyer and said I want to return that dress and it's not the same as it was pictured they told me that they would send me another dress. I send that dress back (I paid for shipping) and it's been 3 weeks and I still didn't get anything! Neither my dress nor money back! I'm so angry 🤬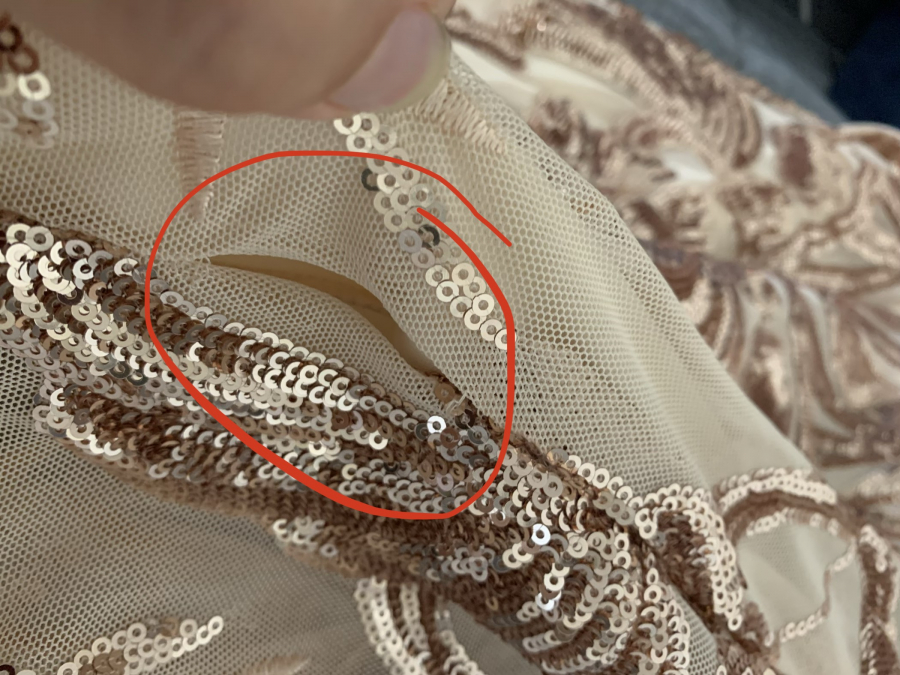 Tommy – Jun 18, 2020
Do not ever order from Mistook website! It's a scam! Horrible experience! Takes forever to arrive and when it did was nothing like what showed on photos!
Terrible quality! They don't offer any kind of refund and once you try to speak to them they block you!
It was the worse experience of my life and rip off!
Haley – Feb 28, 2020
Victim Location 30342
Type of a scam Online Purchase
I placed an order from this company on January 17th. The order said it would take between 8-21 business days and on the confirmation email stated "We appreciate your patience while we sew dresses for new orders." On February 12th, after about 19 business days and almost 4 weeks total since my purchase, I followed up with company to check on the status of my order as there had not been any updates or notice of the item beginning shipment. I received an automated reply email stating "Thanks for the email Dear! Our team is based in LA, with folks working around the clock and around the globe, so we reply to all your messages within 24 business hours." Later that day I received an email from "Angelica Dominado" saying "Hi Dear Thank you so much for contacting us. I understand that you need the dress urgently, don't worry, I'll gladly look into this for you and assist you." I assumed at that point that she would look into it for me and provide an update on the order that day or in a day or so to follow. I never heard back from this person or received any update at all! On February 23rd, about 10-11 days later, I reached out to the company again asking for an update on the order and expressing my concern for the lack of follow up. Three days later on February 25th, the Angelica Domindo character responded saying "For 8517took, order was stuck in processing. But I will expedite it forward. Sorry for the delay." I immediately replied asking for a tracking number and an estimate on the date that my order would arrive. Angelica replied, "Once your order has a tracking number assigned to it, you'll be notified via email." Because it had been OVER a month since I had placed the order and because she said she would "expedite it forward" I replied insisting that I receive a clear answer as to when the order would begin tracking. At this point, I began doing some research on the company and found several reviews on a customer satisfaction website (unrelated to the Mistook website) where several people expressed that this company is a complete scam and rip off. Many customers stated how they also never received orders and that their money was never refunded. The very few customers who did receive orders said that in addition to a very late arrival and sketchy replies from the company, the order that they received looked COMPLETELY different than what was pictured online and awful quality that did not even come close to compare to what was pictured on their website. It is February 28th, and I have still not received any order, and there has been no updates or tracking number associated with my purchase. This company is a complete scam.
Adrienne –
Victim Location 91340
Total money lost $206.94
Type of a scam Counterfeit Product
This company claims to be "a short-run luxury fashion boutique with limited quantities made and available" and therefore all sales are final. However, their products come from CHINA. Also, since they have that policy, I sent them an email asking to confirm that a dress I wanted to buy had the sleeve on the left arm just like it showed in the picture. I needed this for personal reasons. They put in writing that YES the dress had the sleeve in the left arm but when I received it was on the right arm. I demanded a refund since they misled me and made a mistake. They only apologized and told me that they could only do an exchange. As you can imagine I couldn't wait for 20 something more days for another dress to come form China. I needed the dress ASAP. I ended up buying another dress in a local store and lost $206.94 dollars.