Angela – Nov 19, 2020
I received a letter from R B H SERVICES
1800 -8th Street East, Owen Sound, Canada N4k6m9 telephone 236-880-7935-1866-500-0711
Claim number FDD-646
A check for the amount of 8,994.22 was enclosed.
Dated November 6, 2020
The letter states I have won $970.000.00
There will be a $7,980.00 processing fee.
I am to contact ROY GOODMAN @ 1-236880-7935 or 1-866-500-0711 to verify my number and arrange payout of the balance.
My name is Nancy Wynns
[email protected]
Phone 619-316-1959
There needs to be some kind of legal action to stop these kind of people from preying on the public.
Kelly – Nov 17, 2020
I just received this letter in the mail. It was sent to my old address. I never entered any contest. I researched the company name and address and it brought up a grey bruce hospital. This is a scam and needs to be shut down!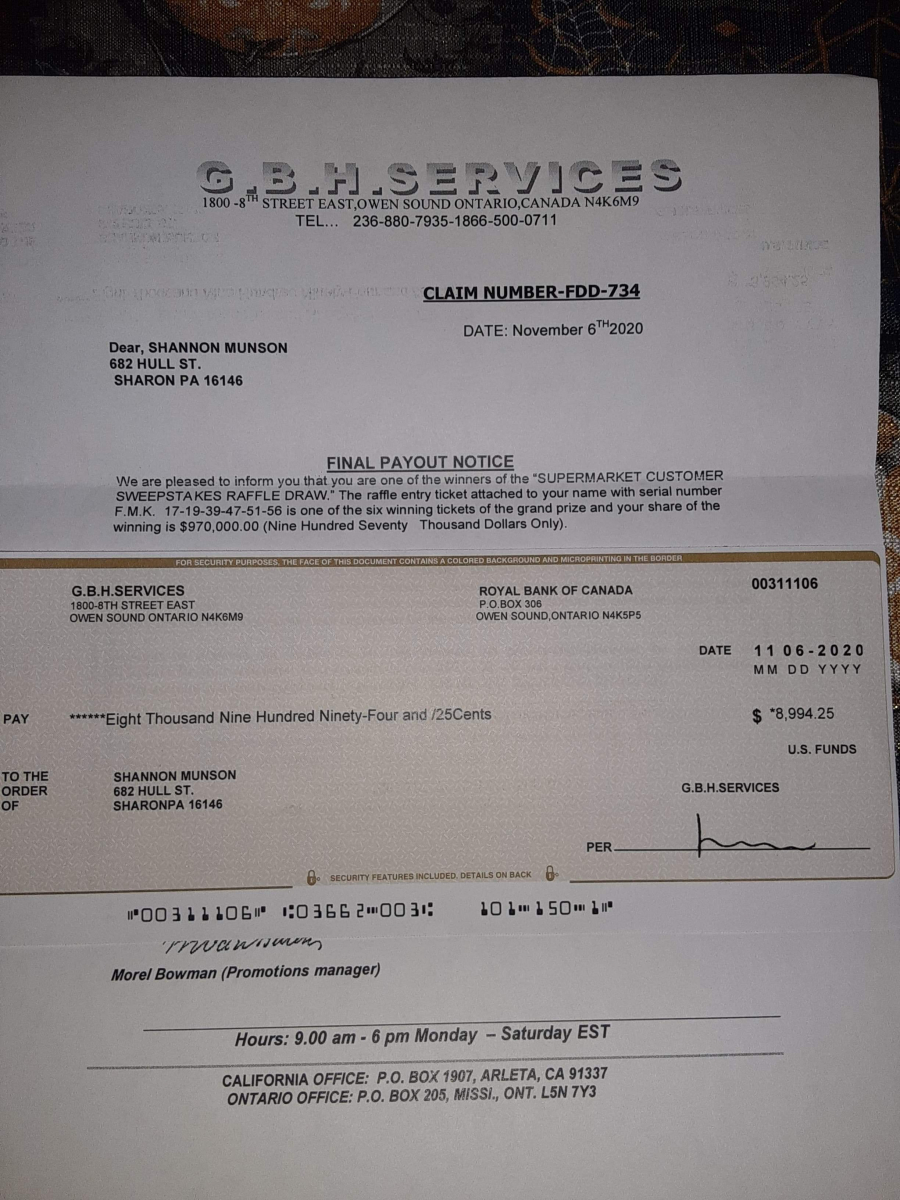 Danielle – May 03, 2020
Victim Location 87713
Type of a scam Sweepstakes/Lottery/Prizes
Received a postcard in the mail and said she was one of the finalists. She mailed it in and then received a letter with a convincing looking check for $8,998.19, and was instructed to call one of the above numbers. Letter also told her she had a final payment of $861,002.00 waiting for her. Also said there was a $7,898.00 processing fees/clearance fee. We checked all addresses, company name and phone numbers and nothing was found. I am reporting this for an 80 year old aunt.