Kellie – Oct 31, 2020
I had ordered 2 dog beds back in April and still have yet to receive them. Sent an email back in May and they told me to be patient.. I sent them two more emails and then they never responded back.
April – Sep 16, 2020
I too ordered 3 pet beds £129 in May 2020. The first email I got was saying that due to the virus situation they were running behind, then my next one they would be despatched very soon. I have sent further emails and all have been ignored. I agree this is a scam and they are taking peoples money but sending no products. I would like my money back too, so if you have any backbone then you should do what people ask.
Ashley – Sep 13, 2020
Ordered pet bed In may, never arrived. Company has not responded to emails. I should have researched company before buying from Facebook advert, feel very foolish. Huge scam, there must be some accountability for such fraudulent behaviour.
Roger – Sep 12, 2020
Yes, same experience as all the other complaints. Bought a Comfy Calming™ Pet Bed – Beige / 3XL for $116.99 and it was never delivered. None of my emails were answered either. I have lost faith in all Instagram ads now. They should bear more responsibility for promoting scammers.
Dustin – Aug 26, 2020
Same story here. Spent £112 on a bed that never arrived. Emailed multiple times, kept being told ' there's been delays due to covid it will be with you soon' I finally said I wanted a refund after waiting 3 months and never heard a thing back from them. Left it in the hands of my bank so hopefully I'll get my money back. How can people like these scammers sleep at night knowing they are robbing people of their hard earned cash 🤬
Latasha – Aug 20, 2020
I purchased a bed, $100 to be exact, back in May. Money was immediately withdrawn from my account and my order never sent. I reached out to them multiple times via email and the response was always the same "order delayed due to covid but in -que and will ship out next week". Here we are August and still nothing. Reached out again via email, this time demanding a refund and cancelation of my order and I have yet to get a reply. THIEVES!
Sabrina – Aug 16, 2020
Hi,
I also ordered a Pet Bed 2 months ago and after 2 email, the owner go missing and stop replying me. I neither got my bed and the refund I ask for. Please stop this company from continue to cheat and scam people.
Renee – Aug 14, 2020
This is a scam website. I ordered bed for 132$ 2 months back. Neither I got the bed nor the refund. They should be jailed for cheating so many people. How does facebook allow such scam websites. It is disgusting.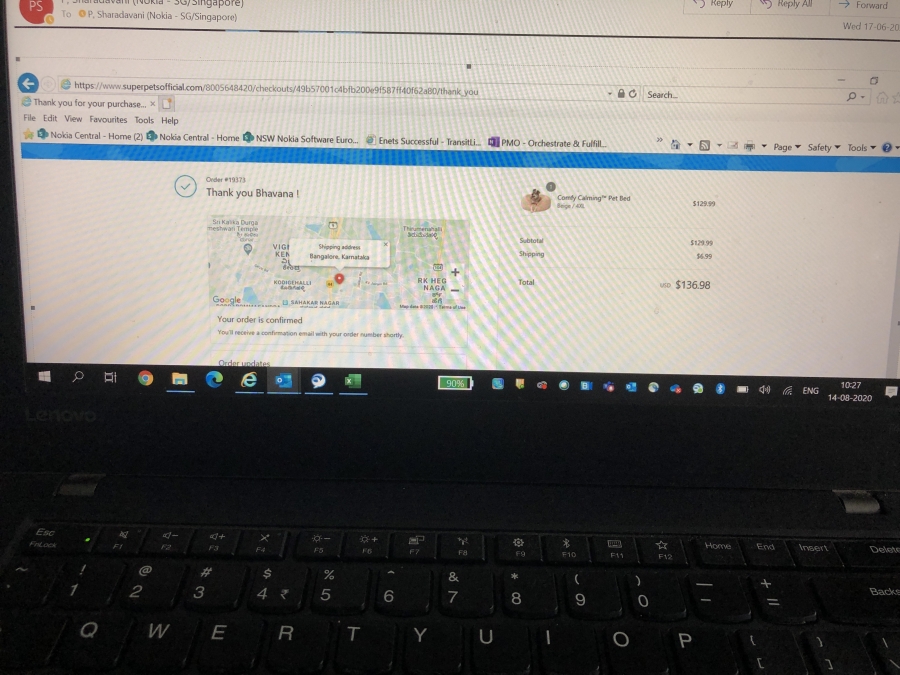 Wayne – Aug 05, 2020
Unsure how they're able to sponsor ads for this dog bed on Instagram. I made my order May 31st, it has now been over two months and no dog bed. Whoever has been responding to the email (which now has stopped) kept avoiding my wish for a refund. I also wish I had read these scammed reviews. So unfortunate they're out stealing money from customers.
Susan – Aug 01, 2020
I also fall into this same category of being scammed. I placed my dog bed order in March 2020. Just before the pandemic. After several emails still no bed. They do sound very legitimate and their website looks professional too. Easy scam.
Charlotte – Jul 30, 2020
I placed my order on December 13, 2019. Exact same story as everyone else! I was ordering it for my daughter and I email them a couple times a week. At this point, I know I'm out $125. Since ordering it in December, our beautiful Luna passed away from complications of surgery and I know my daughter would've treasured her blanket. SCAMMERS AND FILTHY THIEVES!
Randall – Jul 29, 2020
I wish i had seen all these reviews months ago. I ordered a $116 bed back in May and never received it. I emailed them asking to cancel my order and they told me to not worry that my order will be shipped and delivered. The delay was due to COVID. This was in June. We are now in July. I've just sent them a final email. I will have to dispute this with my bank and will most likely file a report with the Business Bureau. This business is a scam DO NOT ORDER FROM THEM.
Katherine – Jul 29, 2020
Ordered the bogo buy 1 dogbed and receive 2 at may first 2020, still no delivery!
Send a lot of mails, same answer: due to corona the shipment will come late.
Now almost 3 months further still nothing.
They took my money and deliver nothing!
Joy – Jul 29, 2020
Same as everyone else, I ordered in April 2020 and I have not received anything. I spoke to my bank to reverse the payment and they did. The have disputed this with Superpaws and the payment is now being charged to me. This company is a scam and they are taking honest people's money for something that has not been delivered. Their website lies. They come across as very legit but they are a SCAM! DO NOT ORDER WITH THEM! YOU WILL NOT RECEIVE YOUR ORDER.
Eugene – Jul 28, 2020
Hi, wish I had found these reviews when I ordered, I'm the same as everybody else ordered on 15th April 2020 3 and a half months ago, an XL dog bed for my German shepherd, was hopeful that the emails back were legit about there being a delay due to COVID-19 and a problem with the shipping etc, trying to get me to buy more with percent off the next order for the inconvenience etc, looks like I'll have to go to my bank to try get the money back like everyone else:(
Roger – Jul 27, 2020
Yes, I fell for the scam also. Saw the buy one get one free deal on Facebook (should have been my first clue) and paid $68+. This was on June 2nd 2020. Got an initial email confirming my order and order# then crickets. Several weeks later I sent an email inquiring about my order and got a quick response. I got the same standard reply everyone else got "sorry for the delay blah, blah, blah"…"your order is in the queue, blah, blah, blah"…weeks later I sent another email and have not received a response. I suppose it's not reasonable to think I'll get my money back, but if any one has a suggestion please let me know…
Marco – Jul 27, 2020
I have cancelled my card and reported the scam to the bank which is an inconvenience to me but it's what I had to do
Kristi – Jul 25, 2020
I ordered a dog bed & blanket on the 2nd of May & have not received it. I've emailed them several times to find out whats going on which they responded the forst 2 times saying it was in process but the last 2 times no responses.The items havent arrive as of date and now I going to contact my bank to retrieve the money I paid roughly $147. These people make buying online with small businesses very hard.
Ruth – Jul 24, 2020
I ordered a dog bed, it was supposed to be buy one get one. It never arrived and I asked for a refund. I haven't gotten my refund then finally last night the bed came and there was only one. It's small and flimsy not at all what I supposedly paid for, I ordered extra large. They will not answer my emails. They are a scam.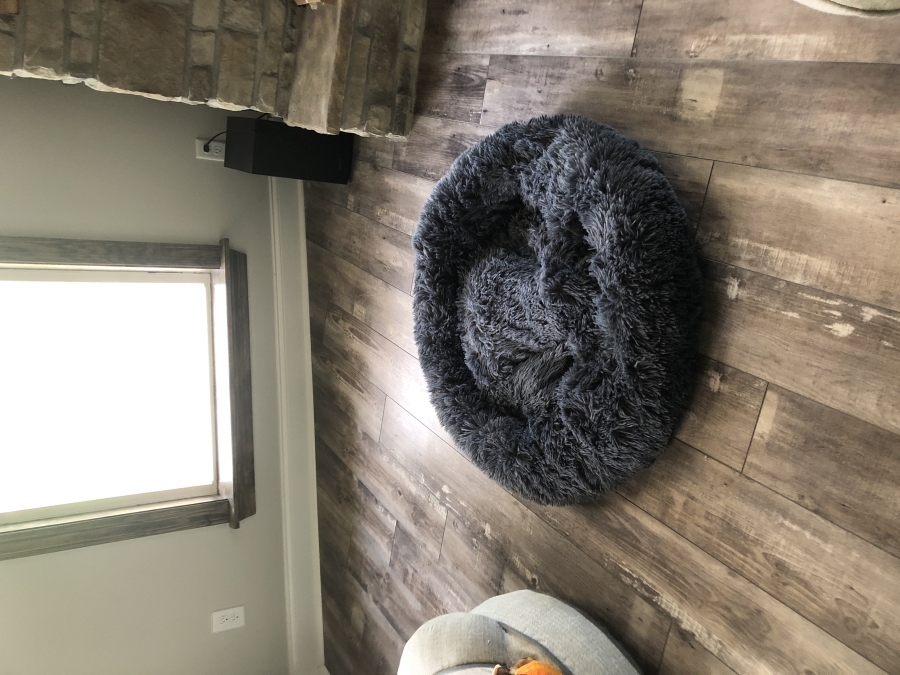 Nathaniel – Jul 22, 2020
I just like everyone else above have been scammed out of 182 dollars have contacted them and have got the same email back they I am in the cue
Kathryn –
Well it's official then. I guess I have been scammed as well. No responses to my emails. How sad that this is on Facebook and Instagram. I should of checked into further. Will report to my credit card company.
Evan –
I ordered a xl pet bed for $116.99 on 6/29/2020. I keep getting the run around on when this will ship and where the order is. This has every aspect of a rip off. I will be reporting them to Facebook as a ripoff and scam artist setup. They have been ghosting my emails. I want the item I purchased or I want my money refunded. I will make noise about this to every agency and website that takes reports of SCAMS.
Grace –
I'm so disappointed in Super Paws. I ordered a XL Comfy bed on April 20 and spent $116 I have had the same experience all of you described. A response that basically says thank you for your patience etc… has anyone received their products and if not … where do we go from here to get a refund ?
Thanks for any help
Lori –
You will need to go to your bank and lay a dispute through their credit card dept. I am getting my money back this way and the bank chases their bank.
Mallory –
I placed two orders with this Super Paws website on the same day and spent just over $500 in April and haven't heard a thing from them. I've sent countless emails and haven't received any in return. I thought this website was great with what they had that's why I ordered so much.
I've never come across a scam website before, can someone please tell me what I do to get my money back? Do I contact PayPal or my bank? Thank you 😊
Meagan –
I too was scammed. I paid 98.99 on May 31st and have sent 6 emails trying to get a refund for a dog bed that has never shipped. I feel like an [censored] for falling for this ad.
Theodore –
In May 2020 I placed an order for a dog bed from Super Paws. I attempted to contact them numerous times only to receive the same response…"your order is in the queue." I did not locate any negative reviews at the time I placed the order. I am now out $116.99 for a 3X comfy calming dog bed. I filed a complaint with the BBB only to be informed this company has had several complaints and refuses to respond to BBB.
Garrett –
I've had the same experience as others. I bought a medium pet bed the end of May, 2020. I spent 58.00 I have emailed this company more than 12 times. I've gotten pretty nasty out of frustration. I got the same lame emails back as others have gotten . I saved them all. I bought mine from an ad on insta gram. Went to their site it looks so legit. I reported them to Facebook yesterday as a scam co. I encourage everyone to do so also. To get them off Facebook and Instagram. I'm so pissed, they don't Even email me back . This was their last email to me JULY 9 th.
Hi
We are deeply sorry for keeping you waiting
We got news for you, our operation team informed us that all issues with sorting products are resolved and your order is now in process and it will be shipped soon. We are really hoping that you will give us a chance. We will send you the tracking number right away once it is available. We are hoping for you patience and consideration
May you have a great day
Regards
Super Pets
Christie –
Seen the ad on Facebook looked legit. Ordered 2 dog beds 129.99 and I'm getting the same run around as everyone else. Sorry you are having a bad experience with us and we will email you with updates blah blah blah. Told me order is in process so they can't refund my money. These people need to be stopped.
Janet –
Scammer's phone Nothing
Scammer's website [email protected]
Country United States
Type of a scam Advance Fee Loan
Initial means of contact Not applicable
I ordered this just before the virus hit us on order number 5899, I ordered an XL bed, I've ask for my money back several times & this is what they keep saying ! What can I do next ?
We apologize for any inconvenience caused. We have been inundated with emails and our orders are higher than usual. This was the same for our supplier, who have not been able to meet the requirements they are supposed to due to Corona epidemic. Your order is being processed and sent out. We have not been given tracking codes from our warehouse yet, which is why we cannot send them out. We really are sorry for making you wait or upset it is the last thing we want to do as a company.
Again we apologize for keeping you waiting
Regards
Super Pets
Alison –
Victim Location 55301
Total money lost $92
Type of a scam Online Purchase
On May 16, 2020 I ordered a dog bed for my pet online (the link popped up on facebook). They sent a response email and an order number. A few weeks later, I checked the order number to track the shipping and it went to a ghost site. I followed up with an email on June 6th to find my dog bed. They responded that shipping was delayed. I followed again with an email June 20th threatening to go to social media about their negligence and asked for a refund again they replied that there was a delay. I sent another email July 7th and July 14th with no reply and no bed.
Karl –
In reading the reviews, add my name to the list of orders never received. My order was in April and despite numerous attempts to get a refund or the product I ordered, it has been a total scam. I'm not sure where to go from here, but now I'm pissed.
Hilary –
I was scammed as well! I received the below email.
Thank you for contacting us.
Your order is already in process queue, once it's packed & shipped, you will receive an E-Mail/message on your registered E-Mail address/mobile phone with further details including the tracking number
Order Number 14466
Thank you for your patience & understanding.
Regards
Super Pets
Andres –
I also have bought a dog bed some months ago, all I get is please be patient, and expect delays due to COVID. My order was well before COVID. They obviously have no intention in sending anything.
Jerry –
Same as everyone else here. Ordered and paid via debit card on May 13th . The add was on Facebook and looked legit! Emailed them a few times and did receive one or two emails with excuses. Defiantly a bunch of crooks. Hope the law catches up to these [censored]
Randi –
I was scammed also! May17/18, 2020 I ordered 2 (X-Lrg) dog beds $233.98. requested a refund hv never heard anything. 7/7/20
Called and emailed them, with no reply. I do hv my bank receipt.
www.superpetsofficial.com
[email protected]
Linda Y.
Candice –
Victim Location 53593
Total money lost $116.99
Type of a scam Online Purchase
I ordered a dog bed from this company in April and never received it. I have emailed but they give me a go round about production. I have asked for a refund multiple times and they ignore it and tell me they will get the product to me.
Gina –
They can't even keep their fraud straight between "SuperPaws" and "Superpets". It's been 9 weeks and they haven't even given me a tracking number. I asked 3 weeks ago and they said it is in cue. Don't buy the Covid-19 delays, it's all a scam.
Email they responded with below, note it says SuperPets from SuperPaws email:
Super Paws
—
Hi
Thank you for contacting us.
Your order is already in process queue, once it's packed & shipped, you will receive an E-Mail/message on your registered E-Mail address/mobile phone with further details including the tracking number
Order Number [Redacted]
Thank you for your patience & understanding.
Regards
Super Pets
Erin –
I ordered a dog bed & blanket on the 5th June & have never received it. I emailed to complain & was told my order was being processed. The bed & blanket have never arrived.
am now contacting my bank to retrieve the money I paid.
Mario –
I ordered a pet bed for over 58.00 in the middle of May it is now July 4 th. I have wrote them several times. They write back in a few days with apology blaming COVID. It is a total scam They need to be stopped .
Theresa –
I ordered two dog beds on April 27th and have still not received them. Today is July 3rd. I've come to the conclusion that this website is a scam. I've asked for a refund several times after they promised the items would be shipped, but to no avail. Their site looks legitimate and they post cute products, but don't be fooled. They got me when they said they donate a portion of the proceeds to pet charities.
Frank –
They are the worst. Still haven't received my product after ordering months ago. Been emailing them and never get anything more than excuses or an automated reply. I even started a new email chain and got the exact same replies in the same order.
Well, if they are going to send me rubbish, I'll send them rubbish.
I've been emailing them random book summaries every day. It's actually kind of fun. Best part of my day in these covid times. Might start making up my own short stories to see if I can get a real reply out of them from pure annoyance.
Cheerio.
Randi –
I too ordered a bed – got charged and it's been since May 30th and no bed and no way to even know how to contact them. Why doesn't the BBB shut them down? Because they can't locate them. Very sad considering all that is going on in the world.
Johnny –
I am ashamed that I was scammed. Over Covid I needed an extra large dog bed and ordered online – facebook site and website looked OK at forst glance. £95 down the drain – automated replies, 8 weeks later, no dog bed, no info on my order. They stole my money and it burns.
Katrina –
Ordered a calming bed for my dog on May 14. Began emailing them on June 1. THREE different email requests have been made since then asking for a specific shipping date. No date was ever given. This is a complete SCAM. Now working with my credit card company to get the charges reversed. I really wish I would have done a bit of research on this company and all of these complaints. I feel foolish.
Stefanie –
Victim Location 90265
Type of a scam Online Purchase
I saw this add on Facebook for a dog pillow for $98.99. I ordered it on June 7th, invoice #18398 and have never received it. I've written to the company several times and their reply is always we are "researching your order" and will get back to me soon. Of course they never get back to me and then I write to them again and receive the same response each time.
I decide to look them on and saw several other complaints. Someone needs to notify Facebook of this scam!
Teresa –
Ordered. Calming Bed on May 31st..havent received anything as of yet! However after reading everyones experiences..how come their website has not been shut down so people will not continue to get scammed!
Stacy –
I saw the anxiety bed and thought it would help my 18 year old puppy. So I bought it and after a few months I got nothing in the mail and no emails of tracking. I figured it was due to the covid virus. My dogs health went south and he passed away. I emailed the company asking if I could cancel because he passed away. I got nothing by automated sorry for the delay messages. I just dont want it anymore i don't have a dog anymore. Horrible company never buy anything from them.
Julia –
Yep, same here got scammed for 133.96 ordered a bed for the dog and beds for the cats. There add was on my stupid Facebook page and looked legit. I will never ever order anything again without looking at legit reviews. I filed a dispute but im sure it will not do any good since i had paid with a debit card! This really sucks man.
Tracy –
I ordered a dig bed months ago still not recieved my money back. Dont think I will ever receive it now. They send automated emails back with excuses.
Christine –
I ordered from them in April and it is now the end of June and I still not have received anything. I constantly get the same response back and it is ridiculous. I have to file a complaint with my bank to get my money back.
Victor –
Super Paws,
CAUTION – BE AWARE- SUPER PAWS takes your money and runs.
They do not send any product – Just automated excuses. I ordered my pet bed. $116. 00 on May 2nd, 2020. It cleared my bank May 3rd. Today is June 23, 2020 and I still have not
received the bed. All I get are excuses and automated response not to worry it's in shipping que' over & over. I have requested and demanded a refund 3 times and am told. It is in shipping que so sorry be patient and offers of $15% to order more products- they can't or won't deliver. Please do not fall prey to this
Unreliable, woefully unprofessional and possibly dishonest company.
Patrick –
I ordered and ornament and blanket paid for expedited shipping back on Dec. 18th and haven't received anything. I get the same email from them…sorry about the delay…I've asked for a refund and they said it wasn't possible since it's a custom order. They are horrible people!
Randi –
I too ordered a dog bed and the other was supposed to be free in April. Here it is June no beds, multiple emails later. I'm going to contact the BBB. They do have a file on this company already. I'm also going to contact my cc and see if they will give me my money back. Out $110 DO NOT BUY FROM THIS COMPANY! THEY ARE FRAUDS!🤬😡
Regina –
Ordered a dog bed from them. They have not sent it and have not responded to emails in regards to the order. I have filed a dispute with my credit card company and will be reimbursed
Diane –
My order was placed back in April! Still getting the run around! Scammers are still advertising on Facebook! I'm reporting them to Facebook as well.
Jessie –
Same as other victims. My card was charged $180. on the day I ordered, May 8, 2020. They keep saying there are delays, but no delivery in sight. What a scam.
Joel –
Victim Location 80211
Total money lost $181.97
Type of a scam Online Purchase
The company advertises expensive pet beds, anxiety blankets, and other pet accessories. The ads are impressive on social media and the website looks legit. I should have done more research, as I see many others with the same experience as mine. I ordered some merchandise and was immediately charged. After a week went by, I inquired about the when the order would ship. They apologized for delays and said within another week I would receive a tracking number. No order, no follow up from them, now it has been 6 weeks. Pretty sure it is a total scam. My daughter pointed out that no money should be charged until a product ships. They have had my money for 6 weeks.
Scott –
Scammer's website Superpetsofficial.com
Scammer's address Delaware
Scammer's email [email protected]
Country United States
Type of a scam Online Purchase
Initial means of contact Social media (e.g., Facebook)
My elderly mother purchased 2 pet beds from this site in May. (Worth $ 80) She hasn't received confirmation, tracking or anything. I'm trying to help her contact these people and there is no phone number, address or anything. They have been writing emails back saying they apologize for the delay, etc etc.
Kristin –
I've been receiving the same emails since December!
Ashley –
My elderly mother purchased 2 XL pet beds in April and never received them. My mom lives off her social security. I've been trying to help her contact the store and I can't find a telephone number. They have sent various emails but that's it. Attached is the bank statement (in Nicaraguan cordobas).

Jack –
Ordered a bed on 5/1. Still don't have it on 6/17. I have requested a refund at least 10 times & they just ignore me & say the warehouse will ship shortly.
Carolyn –
I ordered a bed in April. It's now June and I have yet to receive it. I continue to get the same pre-typed response with no acknowledgment of my refund request. They also refuse to provide me with a valid tracking number. DO NOT ORDER FROM THIS WEBSITE! Out $166.
Seth –
After several emails (probably up to ten) requesting an order refund, I just keep getting a sequence of pre typed responses.. Most infuriating..
DO NOT BUY FROM THIS WEB SITE I'm out $179.00
Shawn –
Ordered buy one get one pet bed in March 2020.
No response.
Out $69.88
Karl –
Ordered my xxL bed in feb, still no bed delivered 🤬 they also said it's because of the virus $120.00 what the hell can I do now 🙈
Martha –
Repeatedly contacted the site regarding an order I did not receive and was consistently told there were delays and my order was in a queue. I repeatedly requested a refund after waiting almost a month for an order and all requests were ignored and I was told they were still working on my order. This site is not legit and I am still demanding my money back as I am aware I will never receive my item. The responses are frustrating and lack of professionalism/integrity is apparent. Please stay away from this site unless you want to throw money away and never receive your order.
Maria –
Ordered two dog beds on May 1,2020 and here it is June 11 and still no delivery. Emailed them multiple times and only receive emails stating their warehouse is behind due to covid. I originally asked for a refund or if I could change the sizes of the dog beds but was told it was already processing. That response took two days to receive even though I emailed them 5 mins after I ordered. This company is a total scam and I wish I would've researched more before buying from these [censored].
Jessie –
Same as all the others. Ordered a dog bed, paid $116.99, haven't received anything. Ordered May 5, emailed them and got the reply that it was due to covid, they gave me a discount code for my next purchase. Emailed again asking for a refund and have heard nothing.
Omar –
Victim Location 33967
Total money lost $74.94
Type of a scam Online Purchase
We ordered a blanket from this online store in December of 2019. I have emailed them numerous times to figure out where this product is and they just keep pushing it back that it keeps getting delayed. I am not the first one with this issue.
Susan –
Wished I would have read reviews before ordering from this place. I order something from them on April 19, followed up on May 5th and they gave me a discount code and apologized for the delay, they even blamed it on covid and how diligent they had to be. I emailed them again three days ago and they gave me a stupid excuse about how they are having warehouse issues. I asked for my money twice already and haven't heard back.
James –
Victim Location 33626
Total money lost $89
Type of a scam Online Purchase
This company had a heavily promoted sale of very expensive pet beds, buy one get one free. I order and paid in good faith and still a month later they do not answer email nor have I received my order. False advertising and scam!!
Susan –
Victim Location 15004
Total money lost $60
Type of a scam Online Purchase
Right after I hit order I emailed to ask for my order to be canceled. They didn't get back to me for a few days and said it had already been processed so they couldn't cancel. I repeatedly asked for my order to be canceled because it's been over a month and I have not received it. They keep responding by saying they are having warehouse issues. I did see someone on Instagram stated that they finally received product and it was junk from China that didn't even look like what they had ordered. The "company's" Instagram states they are in LA not China. They are scamming so many people and taking our money.
Isaac –
Scam. Ordered one month ago, got confirmation email and one response after I asked for a status update. Radio silence since and no responses on email requests. Very frustrating and shame on Facebook letting them run this scam advertise for months.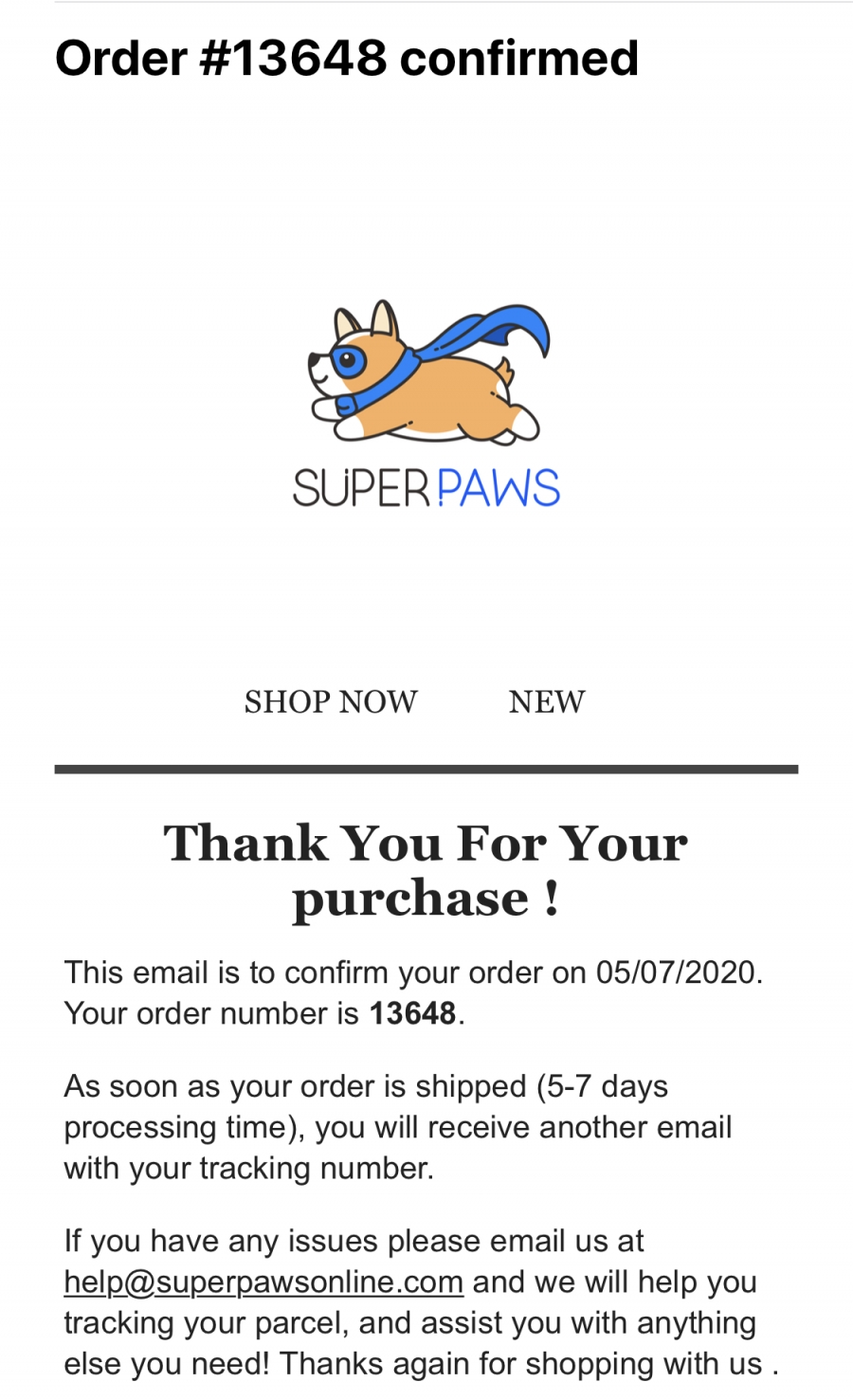 Jodi –
Victim Location 51028
Total money lost $115
Type of a scam Online Purchase
I ordered from this company in December and kept constant contact with them about my order because I never received any information from them. They even messaged me on Instagram and sent me a picture of what my products would look like. I keep asking for a refund as it's been almost 6 months and haven't heard a thing.
Jasmine –
Scammer's website www.superpetsofficial.com
Scammer's email [email protected]
Country United States
Type of a scam Advance Fee Loan
Initial means of contact Website
I ordered advertised buy one dog bed and get another free. I have been emailing this place every few days and they keep saying due to COVID they are behind. They emailed last week that they got their warehouse figured out and would be sending…still five day's later nothing. Finally started researching and surprisingly nothing on yelp or other web sites…but did find this on yours. I stopped my credit card and reported it to Chase Bank as a fraudulent charge.
Caleb –
This is 100% a fraudulent company! Same as all comments above…I am filing a compliant with the Attorney General and Chase Security.
Levi –
SAME! I am reporting them to the Attorney General! Over a month and they keep emailing me saying it is due to Covid! CRIMINALS!
Brent –
Have lost 58 pounds to this website. Reviews are all 5 star but you cant add a review. Never got what I ordered. All emails are computer generated . Report to action fraud and trading standards
Jimmy –
Yep. Scammed just like everyone else. Emailed them about my dog bed not arriving and ignoring my multiple requests for a refund. Reported them to the BBB and Internet Crimes Taskforce as well as VISA. Their website looks pretty legit. But they use no payment handlers (PayPal, Apple Pay). That should have been a red flag for me.
Sophia –
They are a scam it says 7 to to 10 days processing time Do not do any business with this company i spent $129 on a dog bed still haven't received a tracking number I sent email same responses they stole $129 from me and i will never get my fur babies bed they are a scam order 11871 i have read all the Bad reviews wish i would have read before placing order
Angel –
Same experience here. Ordered two do beds in February this year, never got delivered and they send the same message as a reply to my complaint: we are behind, you will get your order soon!
Nothing so far after 3 months of chasing them.
Why can this so-called company not be prosecuted? They are stealing from people. I paid over 200 euros for my order!
R vd Netherlands
Francisco –
Bought 2 x dog beds for £214. no reply to emails, and have been waiting over a month to get an invoice or tracking number.
I believe this is a scam. No customer service address or telephone number.
Luke –
Victim Location 95758
Total money lost $40
Type of a scam Online Purchase
wrote to stop purchase within 5 minutes of ordering , because I got the wrong size dog bed. they do not read email it is computer generated with an explanation of how busy they are and your order will ship shortly. they also have another email site I got the runaround instead of help.
Christy –
I've been waiting more than 5 months for a $45 pillow. 5 months! Any time I inquire they say they're behind. 5 months behind? Please don't order from this company. I would say they should be ashamed of themselves but they probably never intended to send anyone their products in the first place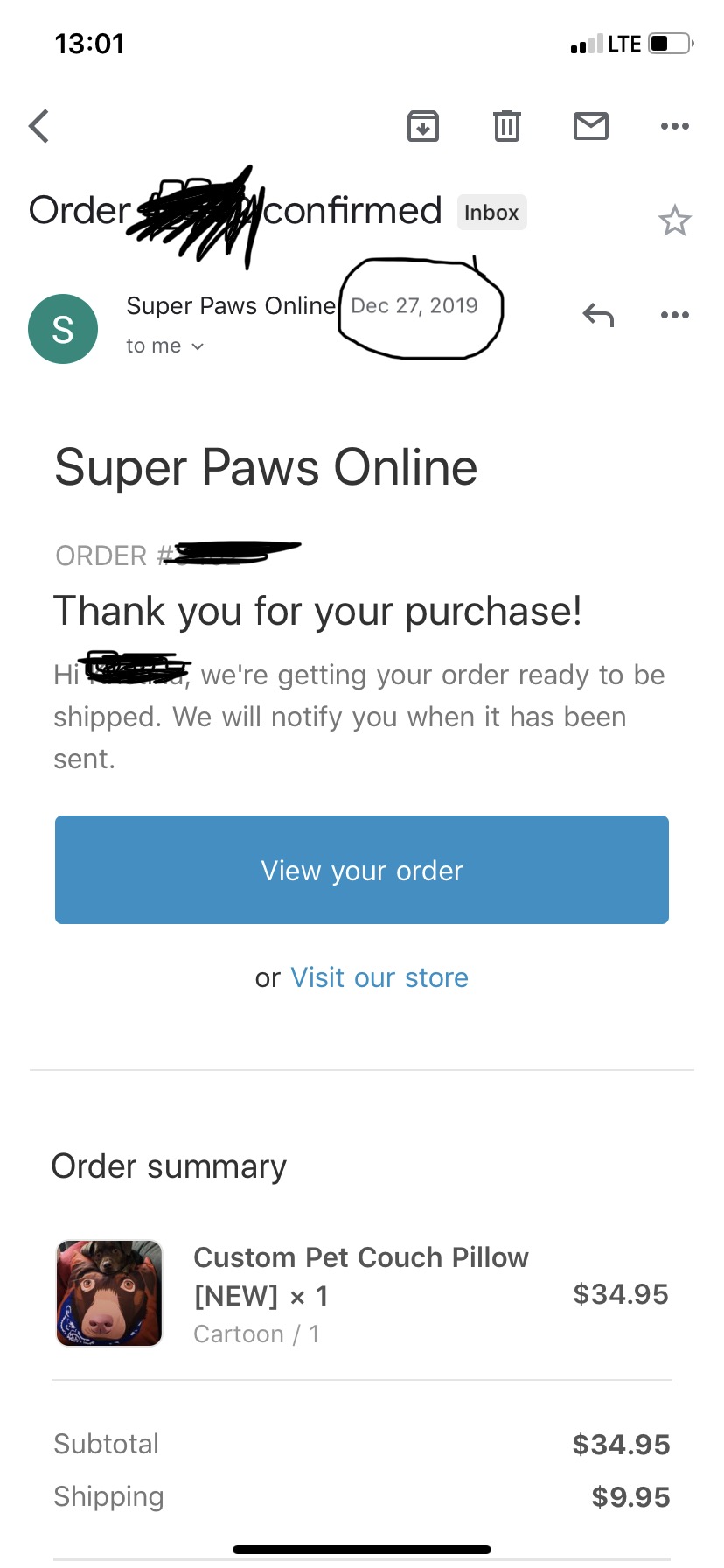 Audrey –
Ordered a pet bed on 24th Feb 20 and still not arrived as of 17th April.
Lots of vague and useless responses to my chase e-mails and they keep ignoring my demand for a full refund.
I am now convinced this is a scamming company who are ripping off innocent pet lovers!
SUPER USELESS! DO NOT BUY FROM THEM!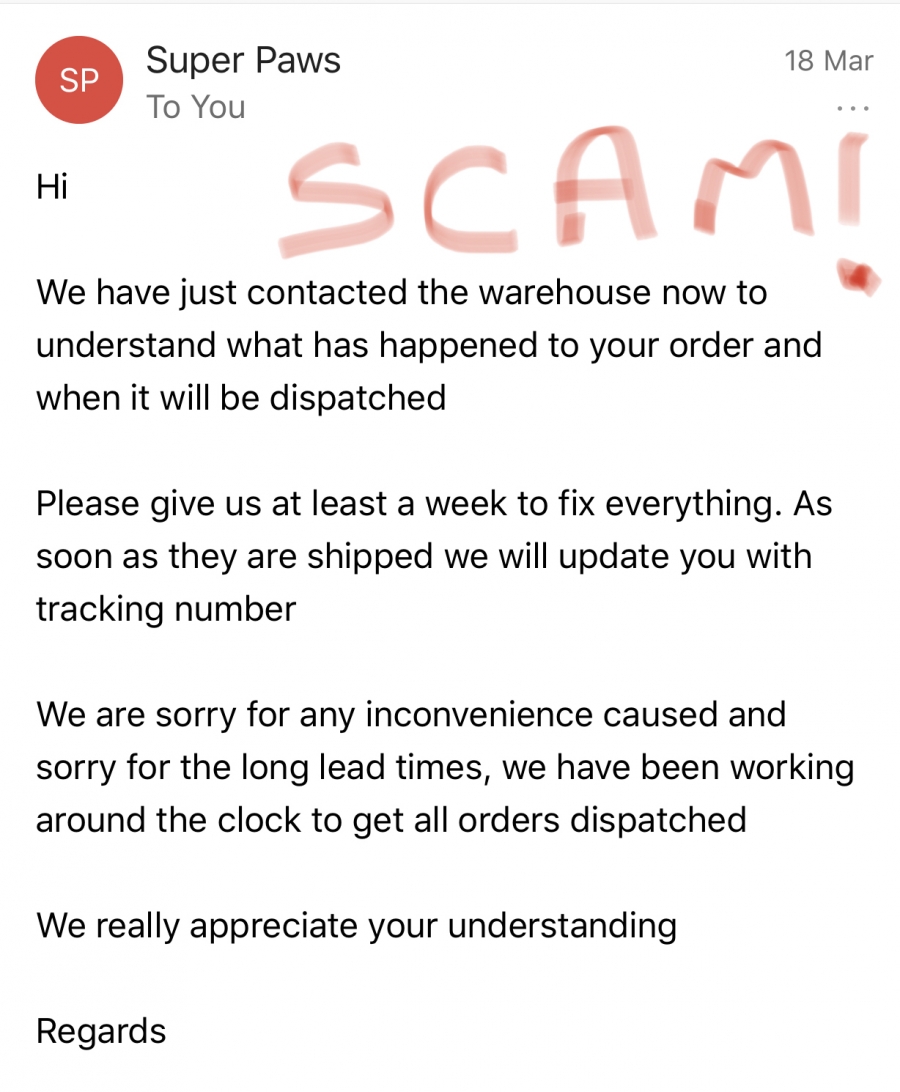 Jimmy –
I too ordered pet bed on Feb 12, 2020. It stated I would get an email within 5-7 days with shipping information. After 2 weeks, I emailed them and I got a canned response that they were behind because of COVID19 but they were working on getting it shipped. After 3 weeks, I emailed them again and got a different canned response they were behind in shipments, however, it still hasn't shipped. It is nonw 4 weeks without it being shipped. I'm on the phone with the credit card compay now to claw back the charge.
Calvin –
I've been waiting 5 months! Ridiculous
Brian –
I wish I had read these reviews before ordering and paying for an 3XL bed for $180. It's now been 2 months and I'm getting the complete run around from this business. I've asked for a complete refund if they can't deliver within a week, and I've just had a reply to say they still don't have tracking numbers and the warehouse is still working on dispatch. DON'T BUY FROM THEM!
Leonard –
I recommend disputing it with your bank and ordering from somewhere else. I've been waiting over 5 months for a 35$ pillow and haven't gotten it
Kelsey –
I bought a dog bed back in February for $99.00 and it is now April and I still have not received my bed. Don't order from this company. They will not deliver their product just take your money.AT LEAST RETURN MY MONEY STOP SCAMMING PEOPLE.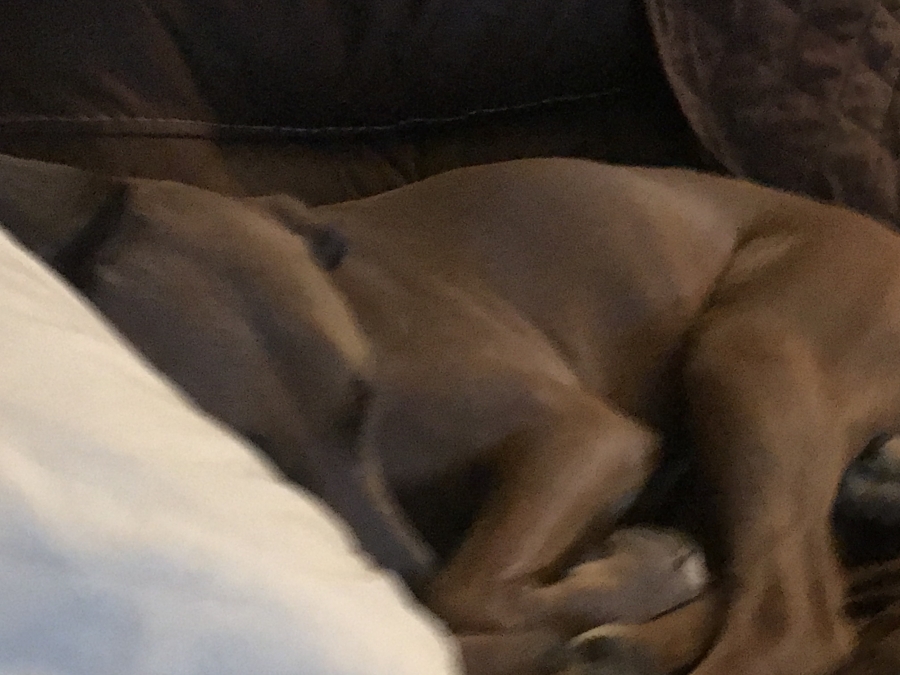 Keri –
Ordered 3rd March – just got an email response – a completely rubbish reply – in broken English – that they will check with another department. My order will never arrive this is a scam ! – so annoyed as I would never fall for something like this! 😡
Christina –
Just sharing a bit of my email back and forth chain with them…so mad…I should have noticed the bad punctuation…just today filed a dispute with the bank and blocked them…I am sad for everyone that got scammed by these guys…they are pathetic…thank you to whoever started this pulse scammer site…at least we can warn others.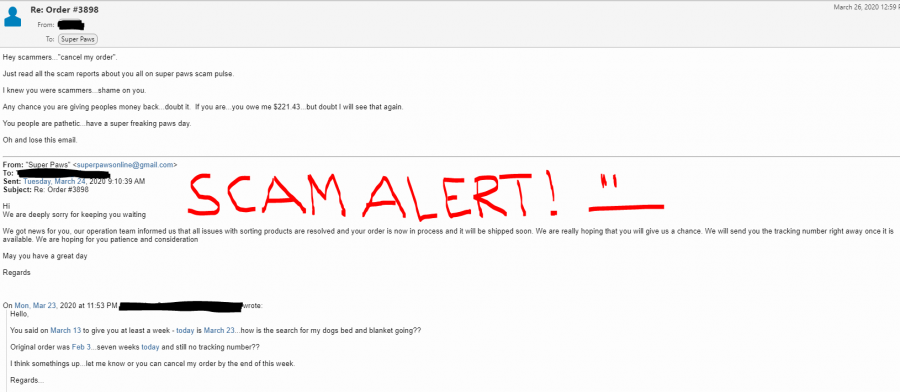 Priscilla –
I wish I had seen these reviews before I ordered an anxiety bed and a blanket for my dog…now here we are 2 months later…no bed and no blanket. My latest email…last week I asked "how the search was going for my dogs missing bed and blanket?"…some nonsense about them still working on it with their distributors. Reported them on lnstagram…and comments are gone…only positive reviews…probably their own…shame on these people…total scammers…beware!
Oh and I now notice the same bulldog sporting the "designer wear clothing"…probably one of their own dogs…lesson learned…BUYER BEWARE.
Pedro –
I ordered a pet bed 2 months ago and have not received my merchandise. I have written to them 7 times now asking for a refund and they will not acknowledge.
Troy –
It's a total scam! I placed my order on the 28/02/20 and it's now 19/03/20 and nothing has arrived. I've emailed them, and although they have responded, it's just nonsense waffle about shipping getting delayed etc. DO NOT ORDER FROM THEM.
Whitney –
Also have never received my package. I have gotten emails back at least but they were extremely unhelpful. They claim that the tracking codes were never sent from their warehouse. They also refuse to give me a refund because it isn't within their 2 hour return time. Absolutely a scam I have been waiting for 4 months.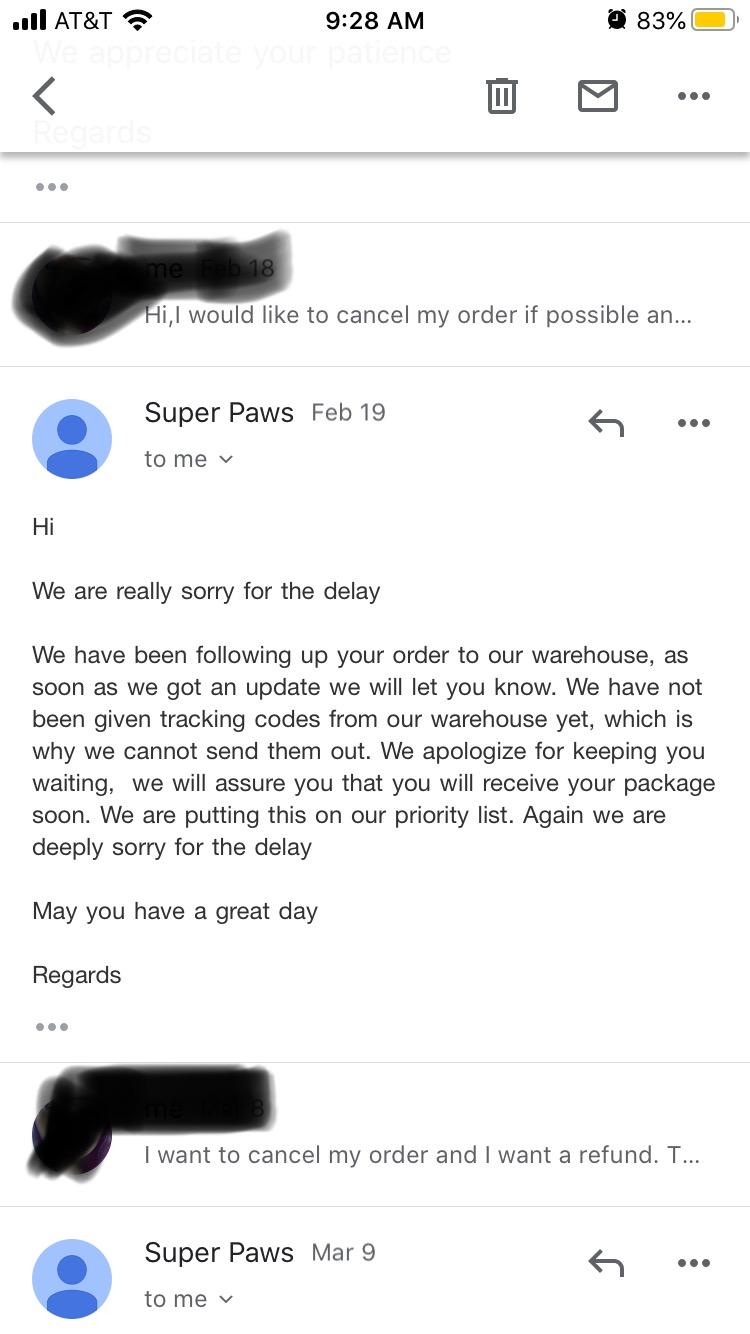 Kelly –
Victim Location 98466
Total money lost $35
Type of a scam Online Purchase
They offer custom printed pet items (mugs,socks,blankets,etc.) I ordered a mug on December 24th, 2019. Spent $35 dollars on it. They even having "tracking" to be set up with the app ARRIVE to track your package. I emailed them on January 7th asking where my order is. The responded told me it is in production. Another few weeks went by. Emailed them again on January 18th, 2020 and they replied that it takes 2-3 weeks and then another 3-4 days to ship and 5-7 business days to receive. I kept waiting and nothing came. I emailed them February 11th, 2020 and that is when they stopped replying to me. It is very annoying since I ordered it as a birthday gift. I kept telling my friend I am still waiting on it. I honestly forgot about it a lot since I am always busy at work. I finally gave up on it and looked up it being a scam. Others have reported it to be so. I do not care for the money being lost or getting it back (which I won't). This website should be shut down for scamming people. I do not want other people make these people any more money from scamming.
Edward –
Victim Location 14464
Total money lost $78
Type of a scam Online Purchase
This company doesnt actually send product and won't respond to anyone. They delete any negative comments on their instagram and Facebook where people try to warn others.
Natasha –
This review is 100% accurate. They deleted their Facebook page (guessing it became too difficult to delete negative comments) and any comments on Instagram disappear in seconds. I had to file a dispute with PayPal. MONTHS of waiting on a product that never came. Every time I wrote to the company, they assured me it was shipping *that day*. It's a scam. Period.