Claire – Nov 27, 2020
Scam artists. Smokers Unit takes your money but doesn't deliver anything. Never send them any money.
Ruben – Nov 01, 2020
I almost got taken by smokers unit, thank God for Ya all's comments because I didn't order. Scam
Grace – Oct 31, 2020
I sent 230 dollars for 7 cartons of Basic Light cigarettes. I received nothing but a bank account lowered by 230$ Tried to email them today and the email was returned no such email account.
Brent – Oct 28, 2020
PLEASE READ ! Every positive review is written from someone in Cameroon Africa. Until I posted that information on their scammer website. Hours after that one "positive" review posted from Canada and then another from Botswana. THESE PEOPLE ARE LYING THIEVES and have been up and running for a long time. People are still getting scammed despite reporting them to various agencies. The only thing we all can do as a collective unit of people who were robbed is post everywhere possible so they are put out of business.
Steve – Oct 25, 2020
Scammer's phone 4243360050
Scammer's website Smokersunit
Scammer's address 550 Montgomery St San Francisco, CA
Scammer's email Smokersunit.com
Country United States
Type of a scam Online Purchase
Initial means of contact Phone
I purchased(Thought I was) 5 cartons of Cigarettes from this place! Got a Thank You for your order Email with amount ETC but no confirmation number. I ordered on October 2, 2020. No Cigarettes no nothing! This place along with Cash app needs to be held responsible and shut down/ Blocked so it doesn't happen to other ppl besides the 20+ it has already happened to. Please do something about this A.S.A.P!
Jacqueline – Oct 25, 2020
This place to me for$230.00 and it's the same lie over and over! Cash app needs to be held responsible also for allowing this scammer for using their app! I wish I would of read these reviews first🤬 I ordered on Oct 2, 2020. No Cigarettes or No Refund! I am going to contact the Authorities and report this so hopefully something will be done! THIS HAS TO BE STOPPED! I am on a fixed income and this really pisses me off that a person/[censored] could take our money like that! I have also filed a dispute with my bank! I pray to god I get my money back one way or the other!
Roger – Jan 27, 2021
Yes you are right I was scammed too. The cash app should close it down
Veronica – Oct 16, 2020
They got me too. 280.00. their website should be shut down and zelle should be partly responsible sense they know and continue to operate with them.
Sean – Oct 16, 2020
They got me too. I sent money via zello to tiffany Yannka only to never be heard from them again. I will never use zello again they should be part responsible sense knowing they are a scam and still allow them to do It.
Ana – Sep 02, 2020
Ripped off for 208.00. How do we shut these [censored] down?
Miranda – Sep 02, 2020
Absolute scam enabled by CashApp. They take your money and disappear. They should be in jail.
Frank – Aug 31, 2020
PLEASE PLEASE READ THE REVIEWS AND NEVER BUYFROM THIS #SMOKERSUNIT THEIR SCAMMERS AND I LOST $300 BECAUSE THE LOWEST LIMIT IS $200 . BEWARE.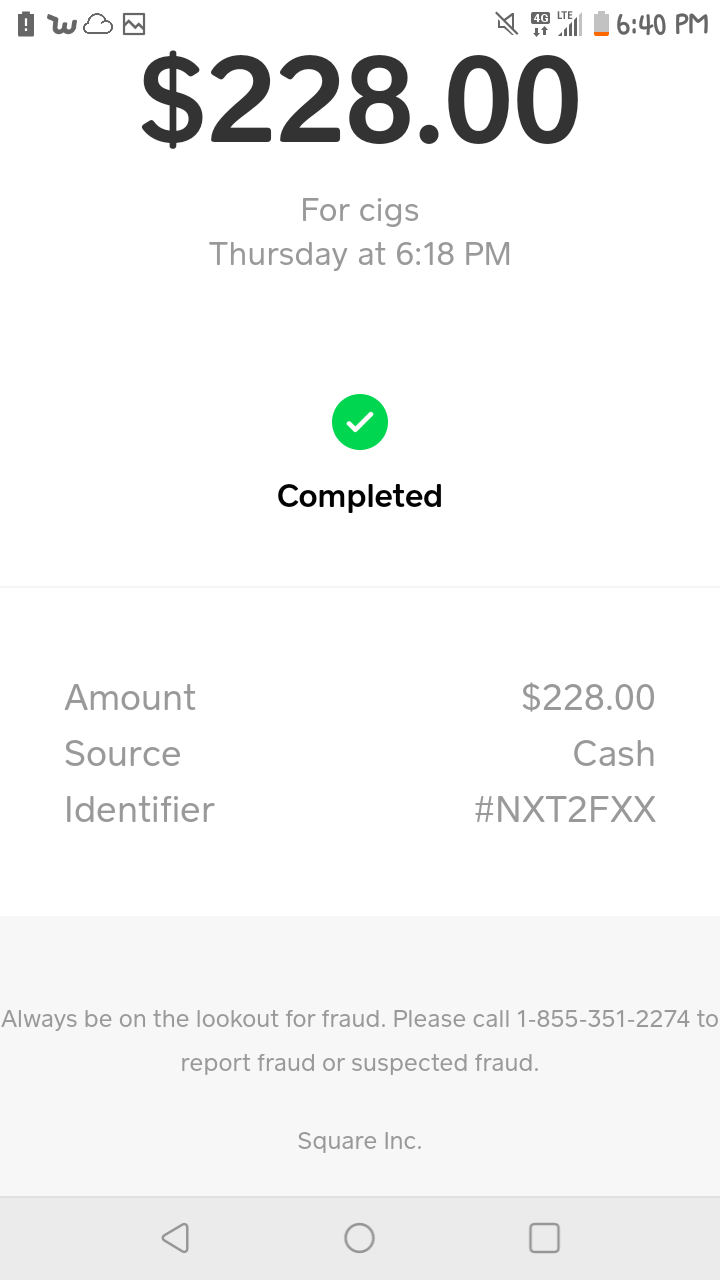 Kristopher – Jul 15, 2020
SCAM, SCAM, SCAM… Took my money. $230.00 No phone number, not reply back
Taylor – Jul 01, 2020
Like others before, I tried ordering from this website, sent money via Zelle, and now get no response when trying to get my product after over a month. DO NOT ORDER FROM THIS SITE!
Colleen – Jun 23, 2020
Victim Location 99161
Type of a scam Online Purchase
I did not make a purchase thankfully. That said, I did intend to and many reviews are favorable, more so than not, so using reviews wasn't a good mechanism for making a purchasing decision. What I did find was that the payment web page differed significantly from the checkout web page. Several payment options made no sense for a company that claims to have been in business since 2014. They prefer a western union transaction or even a bank transfer in addition to bitcoin and ca$happ based on their web page. The checkout page gave more traditional options like using a credit card. I also noted that although the majority of the site is in well written English as you'd expect from a legit business, the payment web page had many instances of broken English. When I dug a little further and looked up the actual address they provide you can see a street view on maps that shows an entirely different business at that site. As well they provide no phone number, giving only an email address. They also say they have a chat option but in over an hour I never received a response to my questions about payment and location even though their chat page specifically states at the top that they respond immediately. I can't say with complete certainty that this is a scam, but it appears more likely than not. I'm sick of places looking like legit businesses taking peoples hard earned money so I felt the need to report it. That has nearly happened to me by a door to door salesman acting as if they were a company like Schwans but thankfully after I gave him the check I thought to look up the company name and was informed it was a scam. I should have known when he kept telling me he could discount the purchase significantly if I paid in cash. I was able to put a stop to the check but it was clear that was rarely what happened to other people. Since I live in an extremely rural area where these things rarely occur I was too trusting. I'm very lucky, because I let him into my home and I live by myself in the middle of a field where there are no neighbors within viewing distance and I'm disabled, unable to walk. My situation could have been so much worse. It just infuriates me that this happens to people so I needed to at least report this in hopes it will save even one person the pain of losing hard earned money to scammers.
Tyrone – Nov 01, 2020
I am so happy nothing happened to you. People are such scammers.
Barry – Jun 09, 2020
Total SCAM! Read the reviews first. Wish I did. They take your money and then never respond. If you read any positive they are all fake to trick you into buying from them. Everyone who has been scammed please take the time to report them to the BBB and the FCC for fraud. I can't believe their website is still allowed to be up and running.
Jacob – Aug 09, 2020
I'm sorry it happened to you, but if I hadn't saw this review I would have lost my money too. The checkout didn't feel legit to me.
Rebecca – Apr 09, 2020
Victim Location 11109
Total money lost $230
Type of a scam Online Purchase
In at attempt to purchase cigarettes for my 80 year old father-in-law during COVID-19, I came across this website: https://smokersunit.com/. A number of cigarette options were presented and as it happens, offered shipment to CT (where he is located). To prevent my father in law from going into stores himself, I placed a purchase on his behalf. The directions on the site indicated that payment must be processed through Venmo (user: @Danielle-Piernas-3) or paid via crypt-currency. I paid over $200 via Venmo on March 29th directed to send an email to: [email protected] with a Venmo payment processing screenshot. Since then, I have not heard back, nor has the product been shipped. The associated email appears to be have been deactivated, as has the Venmo user account. Venmo cannot arbitrate the matter – so it's simply a fraudulent case without resolution. The chat feature on the website is deactivated and the phone number listed directs to a unidentified mailbox ((424) 336-0050). Browsing on Facebook, I found this group: https://www.facebook.com/smokersunit/. It appears that this company runs major SCAMs, products are never shipped to buyers. Customers BEWARE – hoping that you read this and avoid my situation.