Jeremy – Aug 26, 2020
I have had the same experience. This company is no good! I ordered the special Set of the car seat organizers and got totally different items than what I ordered. They insisted I ordered what I received when I did not. They offered me 1/2 of my money back or a full refund at my return expense of $20.00. Did not know this was a Chinese company either. Some of my emails did not go through, stating unable to deliver, but it took 24 emails, and 2-3 months of emailing, from me to get this mess resolved with only getting half of my money back! Do not order from this company!
Dane – Jul 15, 2020
ORDER 200422232906796: I placed this order on April 22, 2020, unaware that this is a Chinese company. They charged me $59.78 for 2 Multifunctional Car Seat Organizers. It took 3 months to receive the order and then it was nothing close to what I had ordered. After several back and forth emails to "Crystal", they offered to refund 30% ($17.93) of what I paid or I could return the wrong items at the cost of $20.00 and another 1 month (more than likely never) delay. This company is a fraudulent business. DO NOT PURCHASE ANYTHING FROM THIS COMPANY.
Taryn – Jul 09, 2020
ORDER 200421070529390 (Tracking number: FEIZF1701776940YQ) was placed and paid for on 4/15/20 nearly 12 weeks ago. Tracking the package, the current status has not changed since 6/22/20 (16 days ago) when it was sent to the USPS but never received by them. It appears to be stuck in transit (SEE BELOW.) Please advise. I tried to email Slogantime at the address they suggest, but it came with a message the site was no longer working. I am now reading a number of other purchasers with similar problems. Anthony Mannara 714-815-5511
Eddie – Jul 08, 2020
Update: Wonders of wonders, I received my four multifunctional car seat organizers through USPS today. They were what I ordered and I received them undamaged. It took about two and a half months to get them after I ordered, but I need to let everyone know (ref my two comments above) I finally did receive them even though my tracking number expired. So be warned, these products may take some time to get to you.
Paul – Jul 05, 2020
I also ordered 2 carseat organizers from them on April 30. The tracking number they gave me said there is no tracking available at this time so try later. On my order was an email address to write to for assistance. The email didn't go through because the address couldn't be found or is unable to receive mail. The email account is disabled. The bad address is [email protected] FRAUDULENT SITE! DO NOT ORDER FROM SLOGANTIME!
Michele – Jul 01, 2020
Update: I too tried to email Slogantime at their email [email protected] and received the message that their inbox is full or it's getting too much mail right now. Do not order from these scammers! They say they have easy returns or refunds. That is definitely not so. BWARE!
Katelyn – Jul 01, 2020
I ordered four multifunctional car seat organizers from Slogantime in April 2020 from a promotion on Facebook. They gave me an order number and a tracking number. Today, July 1, 2020, I received a notice saying my tracking number has expired, but that the item departed a shipping partner facility on June 30, 2020, in Los Angeles CA, but that this did not mean my item had been shipped. In the details it said that my item could have been lost and to contact my package sender in China. I'm out $72.08. Lesson learned. Never order anything from Slogantime or from China unless you have had past successful business dealings in the past.
Jaime – Jun 25, 2020
I ordered the multifunctional car seat organizers from them. What arrived was two very different leather looking pockets, but not the product. When I tried to email them with the problem and attempt to resolve, my emails came back with message-mailboxes are full and cannot receive message at this time. Took weeks to receive the incorrect product and apparently no possible resolution. Bad deal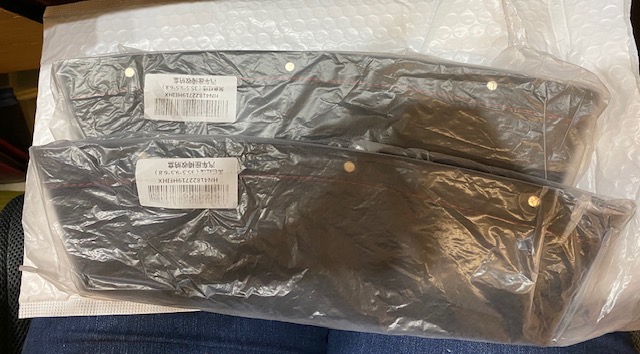 Nikki – May 19, 2020
Victim Location 29466
Total money lost $41
Type of a scam Online Purchase
I ordered 2 next to car seat " catchers" to store items so they don't drop between the seats from Slogantime from an ad that they ran on Facebook. Never received them. I've sent them 4 or 5?emails. They keep telling me that they are busy and will get back to me. The tracking email says that they were shipped from China on May 5th and doesn't show any more.