Glenn – Dec 30, 2020
So i stupidly joined his mentorship program which ended up costing me $400 cad. He was very respondent the first few days and now he wont answer my texts or dms. After reading these claims I am not suprised. He promised to build my website and a bunch more stuff and now won't respond at all. Also his course literally includes two min videos. Disgusting that he thinks he can just steal money from people.
Janelle – Dec 28, 2020
Well [censored], I was about to pay $360 for his class on a dropshipping mentorship, glad I came across this information. Damn I was so excited to try something new and give it a chance, I even told my brother, oh well if it's a scam, it's worth a try. Well of course I have to research the net but I am disappointed. The picture I provided are screenshots of our conversation together (well just his part on the explanation or things).
Stefanie – Dec 17, 2020
I paid Ronny $197 for his dropshipping course via Zelle (checkout on his website was not working after several attempts). He never emailed me the product after I provided my email. He also never answered my text messages after providing my email, so I realized I was scammed.
One, it's a red flag that his Instagram has +100,000 followers, yet his posts have less than 700 likes. Clearly followers have been bought. Second red flag was cash app or Zelle options of payment. Had I been more skeptical, we would know sending money isn't a formal transaction like a checkout. Last red flag, he's a ghost on the internet outside of his Instagram and one YouTube video, there are absolutely zero reviews for his Course & Mentorship products, besides this scam report page.
Jason – Apr 24, 2020
i ordered a heart shaped purse 3 MONTHS ago & it's almost April and i haven't received it! i emailed them a couple weeks after i places the order and they actually replied back to me and said that they were getting a lot of orders in and that it would take some time for it to be sent out to me. as of now i have been spamming them with emails about my purchase. i am so upset because i found this website on twitter from someone i follow and it really looked reliable but it's not. go to hell ronny fargo!
Calvin – Apr 19, 2020
ordered in february, never received my order or any tracking information. i also intended purchased the chanel earrings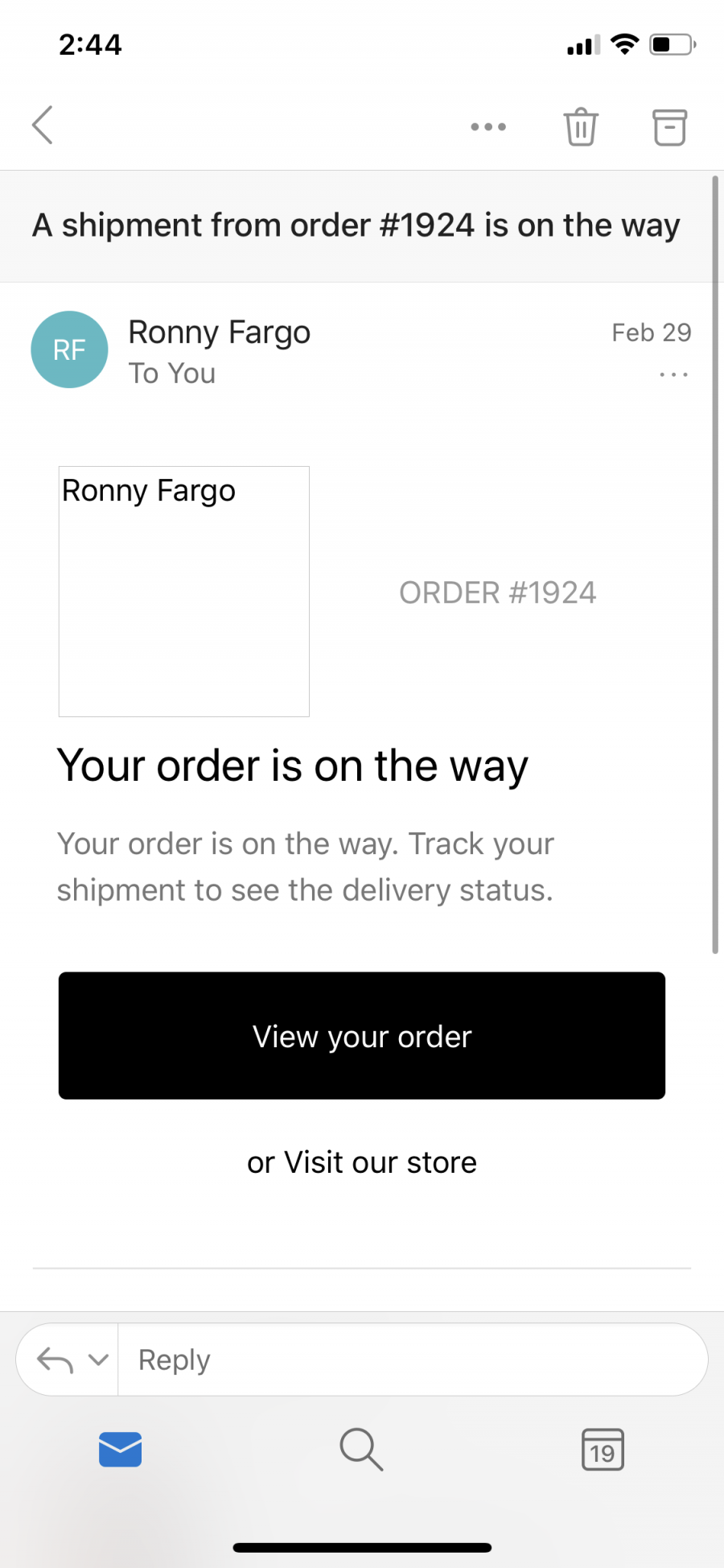 Alex – Apr 05, 2020
Scammer's website Ronny Fargo
Scammer's email [email protected]
Country United States
Type of a scam Online Purchase
Initial means of contact Website
I bought things since January and I still haven't gotten them if I knew it was a scam website I wouldn't have bought anything and now I'm so disappointed
Daisy – Mar 23, 2020
This website/small company is a HUGE SCAM. Only spent $36 with them but do not order from them. Never received my items or even a tracking email or number. They don't reply to emails either!
Miranda – Mar 23, 2020
Scammer's website www.ronnyfargo.com
Country United States
Type of a scam Bank/Credit Card Company Imposter Scam
Initial means of contact Not applicable
An influencer had a link to a page called Ronny Fargo and I purchased some Chanel inspired earrings, the website looked legit so I didn't think much of it. It's been about a whole month since I made a purchase and haven't received anything. Please look into it because this is not right to be going around stealing money from people.
Nicholas – Apr 24, 2020
i found out about this scam website from an influencer too! idk why influencers are trying to scam their followers. it's so disappointing! be careful with who you follow! looks are extremely deceiving
Tabitha – Mar 23, 2020
I ordered the same! It's been almost 2 months now
Brittney – Mar 19, 2020
This website is a SCAM! Thnak God i didnt spend much!
Alejandro – Mar 05, 2020
Victim Location 39507
Total money lost $14
Type of a scam Online Purchase
This website was shared by a social media influencer stating that the website was legit. Turns out the entire website is a scam and is getting a lot of people for there money.
No product was received
Jeffrey – Mar 19, 2020
same here