Holly – Feb 18, 2021
Welp I hate to admit it I might have got finessed out of 245$ I bought Two jackets and one belt, got a email saying I had to pay for shipping I paid the same day I ordered it waited 16 – 20 days for a tracking number and never got it ( I used box berry btw ) so now I'm lost I'm just going to hit up my bank and dispute the purchase because there not gonna willingly scam me and many others out of money, they know they're not giving shipping numbers and they know people are not receiving there packages but also claiming to ship "worldwide" if they can't ship worldwide that's fine but don't say you can then take peoples money that's just blatantly lying
Theresa – Feb 10, 2021
Definitely a scam. I bought off the website without knowing you had to pay for shipping separately, I waited 3 months before I realized I wasn't getting a tracking number or any information about tracking, I messaged their Instagram and FINALLY paid for the shipping and after 2 months I got a tracking number. At first it was going well then I checked the tracking and it said I had to come pick the package up in MOSKOW WHEN I LIVE IN NEWYORK😂 I asked them to help me and answer why it was telling me to pick this package up, they told me they would talk to the Russian post and get back to me and they never did and I've been waiting and still nothing. DONT buy from here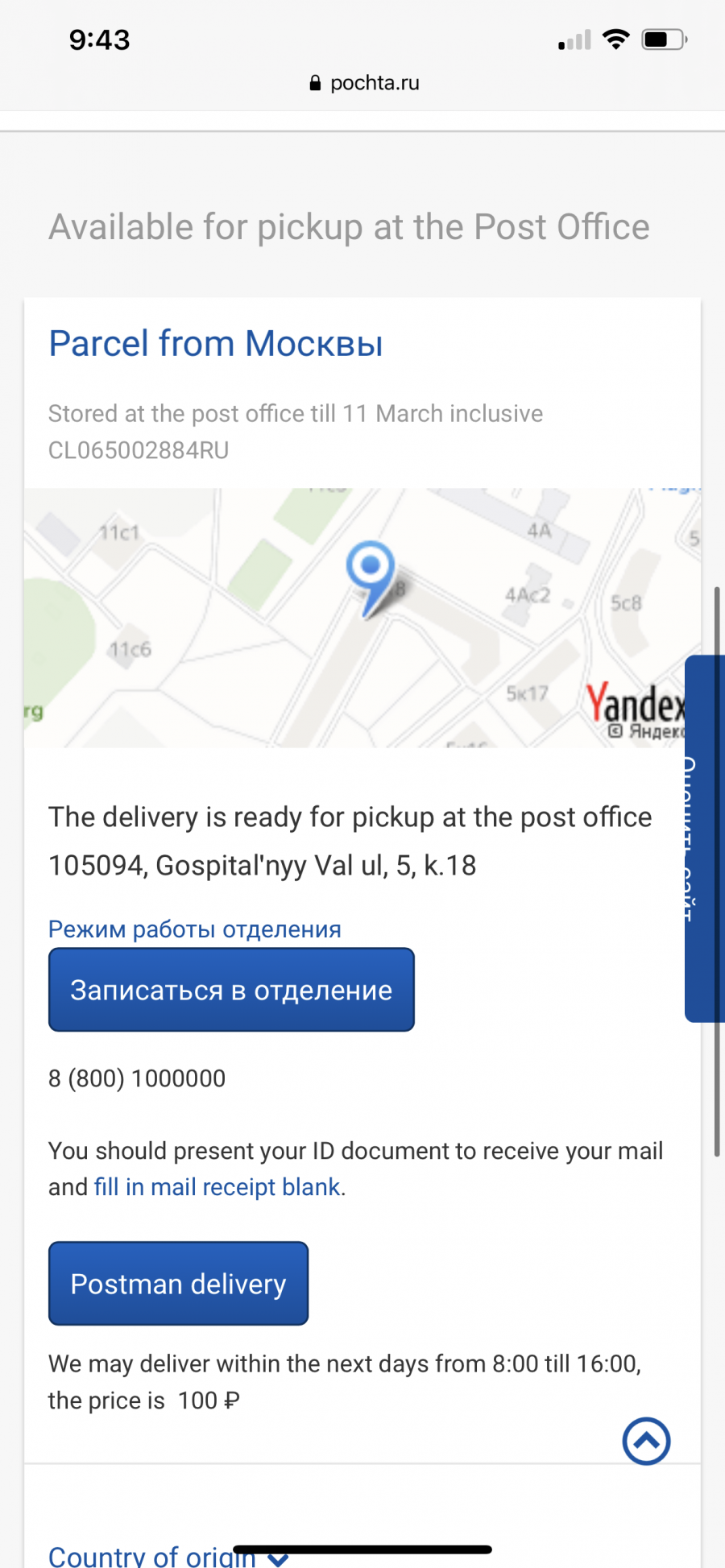 Jacqueline – Feb 18, 2021
Did you use Russian post to ship or box berry because box berry is world wide shipment
Diana – Aug 08, 2020
Victim Location 44130
Total money lost $150
Type of a scam Online Purchase
The email they sent from comes up as [email protected] which explains why I never hear from them. In the email they gave me a link to pay for my item, which is https://securepayments.sberbank.ru/shortlink/N9Ykwt6j
I never received the item and never heard back from them since May 2020. It is now August and still no item and no correspondence. Please see their email to me below.
On May 21, 2020 at 3:58 AM NIKI.FILINI wrote:
Hello. Shipping costs 2500 rubles, you can pay for it here https://securepayments.sberbank.ru/shortlink/N9Ykwt6j . Making of hoodie will take 14 business days; after sending you`ll receive track number by email. For hoodie we can make your initials (2 letters in Latin letters, this is included in the price). What initials do you want us to do?