Nichole – Aug 02, 2020
My experience is appalling
Ivan – Aug 02, 2020
Absolutely disgusting! We demand a refund! You want us to write 250 words! Give us our money back most of these have been reported to the frauds department
Samuel – Aug 02, 2020
I ordered this from snap chat advertised for 2 weeks my friends and bought over 20 orders and we are still waiting! There is no contact details they have taken our money what a disgusting way to rob people! I will never recommend snap chat! I will take this further for the sake of people getting ripped of!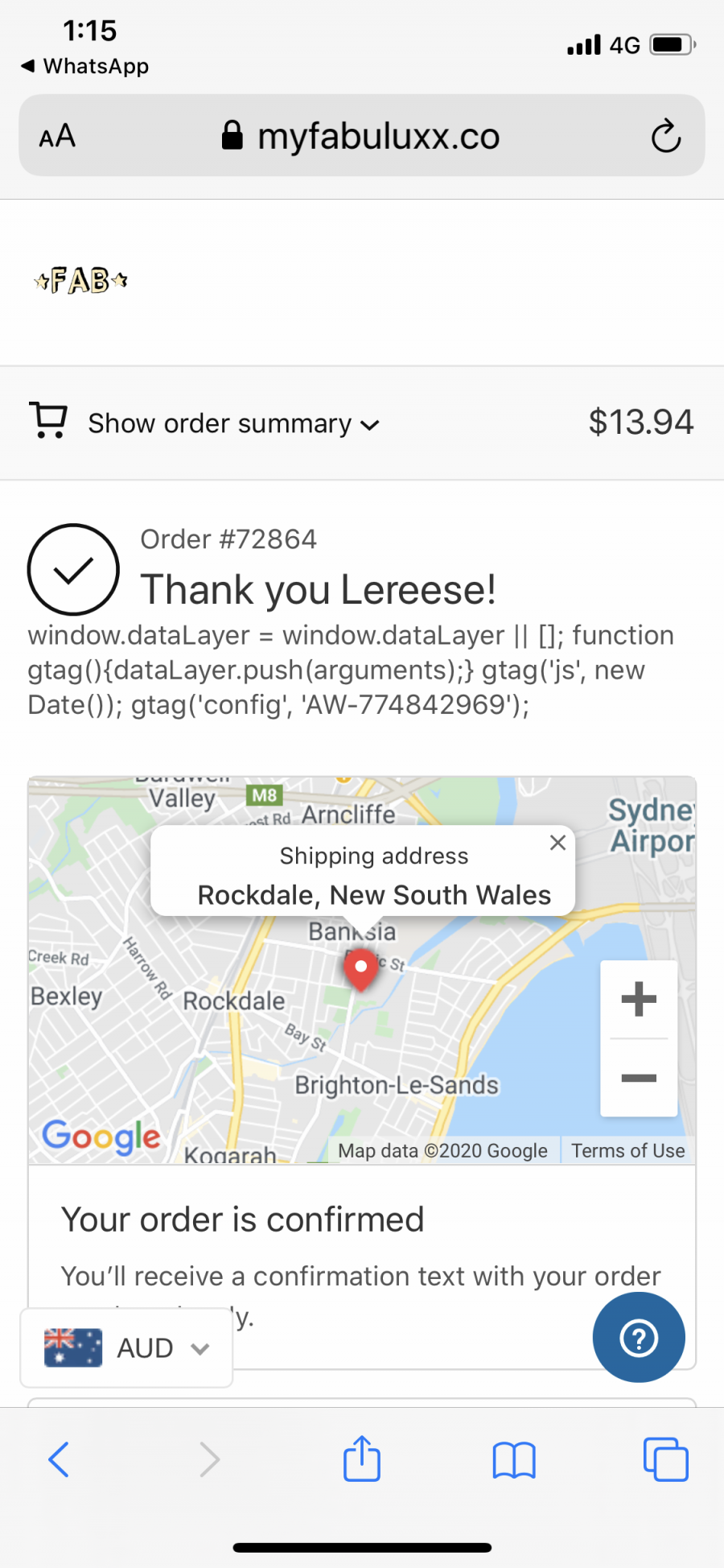 Robert – Jul 20, 2020
I ordered a pair of purple Toronto Raptors shorts and have yet to receive any new information just says that it's shipping so now I'm in limbo waiting on my product to be delivered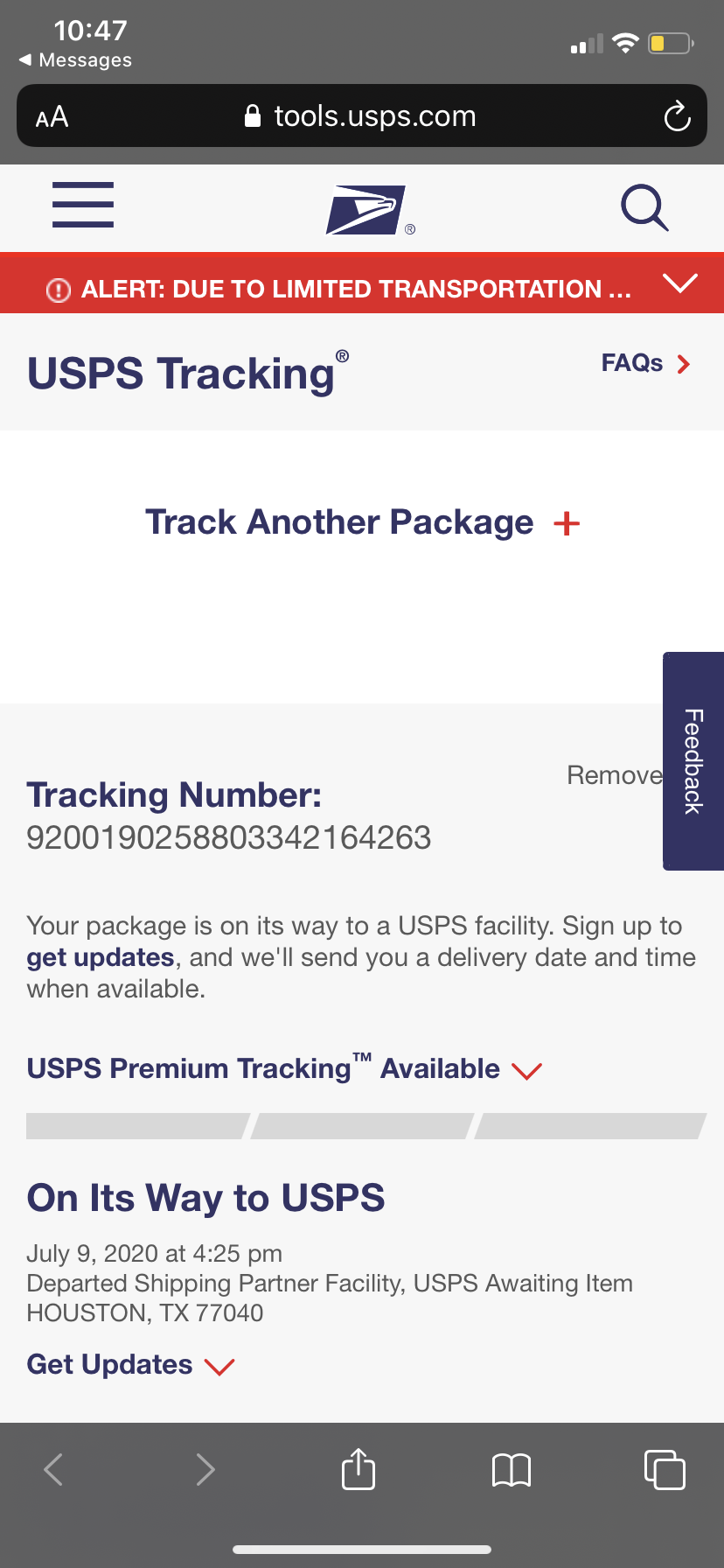 Ann – Jul 03, 2020
I purchased a pair of purple Toronto basketball shorts from the website without seeing any of these reviews. I demanded them a refund right after I purchased them since I searched the website only after I our purchased. They sent me a refund or so they say. Not sure what to do from here
Levi – Jun 25, 2020
On May 6th 2020, I bought a pair of Cozy Mami, Unicorn colored shoes for $34.73. They were so cute and my husband said he would like to see them on me so I got them. First, I was sceptical when they didn't send me any type of confirmation number or receipt of my purchase. So I emailed them stating so, they sent my confirmation number and receipt. Then started to wait, it is June 25th 2020 and still no shoes. I have emailed them numberous times, the first 2 responses were different and from different "people" saying the shipping may take longer due to the Coronavirus but I've even ordered things from Wish and they've gotten here ! (You'll understand if you've ever bought anything from Wish) but the rest of the emails were recycled emails they've already sent me before. So they definitely scammed me. Won't buy again and hopefully my bank can help me get my money back. P.S seen the ad on Facebook.. I'm trying to add my pictures of sceenshots for proof but phone is being stupid. My story being so similar to the other victims is proof enough !
Jaclyn – Jun 06, 2020
I was scammed for just under $35 for a 3 piece set (a matching mini dress,face mask & a fedora) It seemed legit until I never received an email confirmation confirming my order or any type of receipt for my purchase. I always take screen shots when I make purchases online of the receipt like page that comes up once you place an order. It's been close to about 2 weeks now since I placed my order.. Still nothing. No items or confirmation email.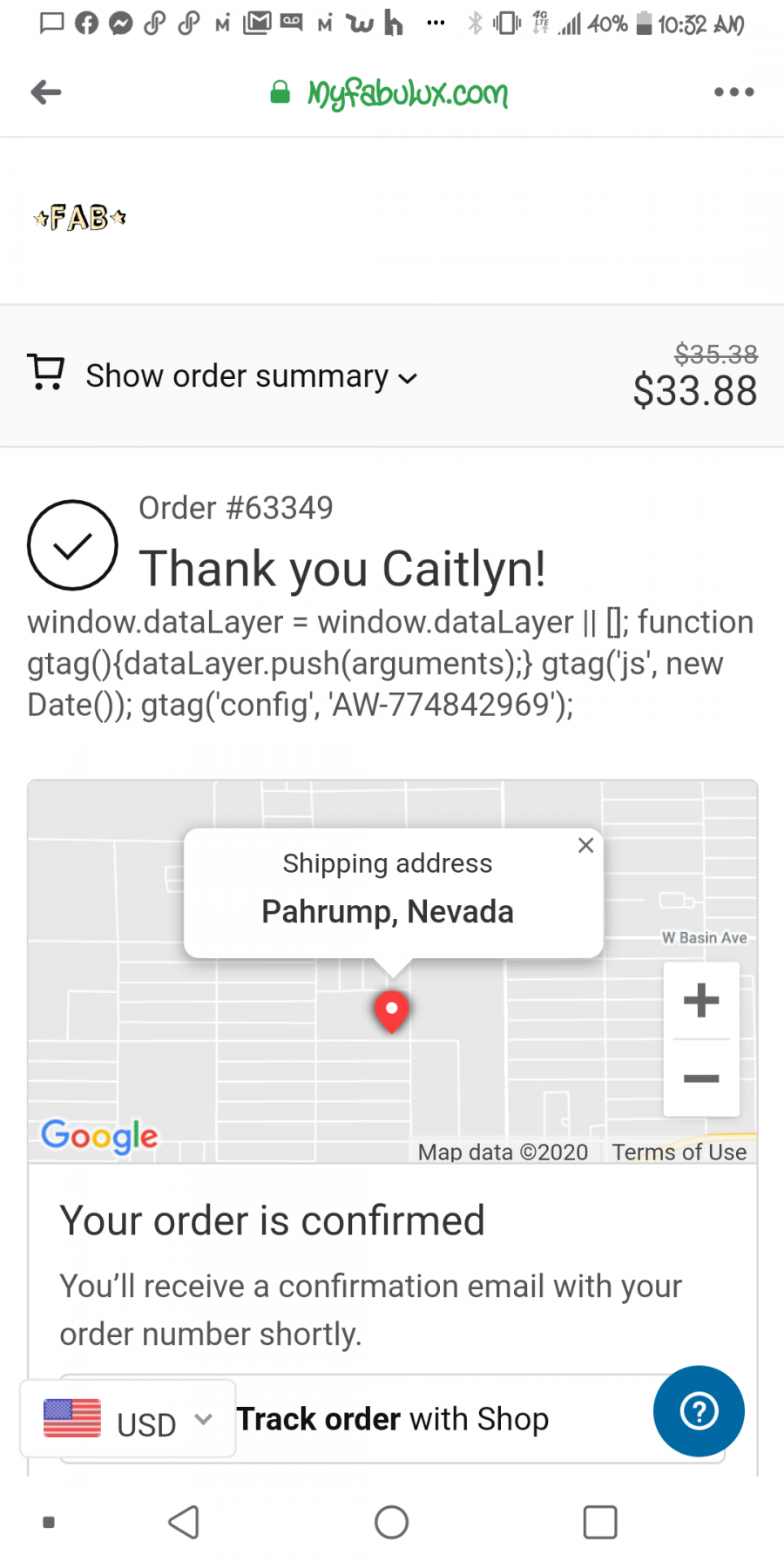 Brendan – May 30, 2020
I guess I got scammed too. I lost around $30 on a three piece set and no ones responding to me. Guess I should've done my research better this was literally being advertised on Instagram.
Priscilla – May 29, 2020
I ordered the galaxy rose from this fake [censored] company an I ordered the galaxy rose on may8th from them an waited an waited jus for the tracking info an I sent a personal email to the customer contact an I finally got a tracking order an it went thru to (SHOP) where I track a lot of my online orders an the tracking number sent didn't Match anything at ups delivery service an I message the same contact info an I heard noting bk an they changed the contact info to a Email where I believe to be fake an I seen There advertising add on instagram many of times so I thought it was official wat u should. Did as I do now before anything is read reviews on the company name an web site I see am
By far not the only person they got so I hope sum how sum way there are caught an we are all reimbursed seriously .
Karen – May 24, 2020
I ordered the glass roses on May 10th for mothers day said it would be here 10 days later and nothing. We spent almost $50 and again this so called person Lynn said they sent them but the post office is running slow. And now there are a ton of fraudulent charges on the card we used. Shut this place down.
Cindy – May 13, 2020
Wow. This is unbelievable. I ordered a galaxy rose, and it hasn't sent. This is just fantastic
Antonio – May 13, 2020
Victim Location 78577
Total money lost $18.68
Type of a scam Other
I repeatedly saw this ad on my snapchat for a glass rose and decided to purchase it on may 2. I always look up product reviews on youtube and facebook before purchasing but for some reason I did not this time. I completely regret it. All I had to do was type in the website name into google and all that showed up (besides the website itself) was people saying it was a scam, and websites that have had this company reported as a scam. I looked everywhere to see if there was at least one person who received there order and there was nothing. People that ordered in December have yet to receive their orders. After ordering, I emailed their customer support, and got no response. I looked up their email website (the part that comes up after the @) and it had also been reported as a scam. They have an FAQ section on their website and the email is completely different from the customer support. Customer support email is [email protected] and FAQ email is [email protected] Both lexurynyc and pozzivibes are scams. This entire company is a scam based off of more scams. I have no idea how shopify (the payment part) is allowing this to happen. I have no idea how this website has continued this scheme for as many months as it has. This needs to be shut down and everyone needs to recieve their money back. I tried to tell people in the comments of a facebook ad I saw and no one listened and people are still saying they ordered. The $18.68 I spent, although nothing compared to the $30+ others have spent, could have been put to a much better use in a time like this. Someone in power needs to shut them down and they need to be sued.
Darrell – May 12, 2020
Ordered three galaxy roses where is my [censored]. Was a lot of money I spend on those roses
Kristina – May 07, 2020
What a rip off. I ordered and was charged more than $60 for a mask and filters on April 20. I received no email correspondence back from the company confirming or tracking info for my order. When you go to their web and search face masks, nothing pops up. Like so many people, I need face masks to go out in public. Hoping to get something quickly, I ordered from several companies and only MyFabuluxx hasn't shipped or explained why my order is late.
Except for my order from Vida, which got held up in China, I got the masks I ordered from other companies so I have something. At least Vida has sent tracking info and waving shipping fees and offering 30 percent off my next order. They also donate to food banks. And the masks from other companies were well made and the companies offered good customer service.
MyFabuluxx advertised on Facebook. The only posts currently on the company's FB page are people complaining about being ripped off. I don't expect to ever see my order. Hopefully Karma will bite these folks. Not cool to prey on people, especially now.
Jesse – May 18, 2020
I hope this helps- I ordered $69 of masks too and it took 5 weeks but they came. The company was not very communicative And the Shop / arrive app still doesn't show them delivered but I did get the masks they did eventually arrive. So yours may still show up. Good Luck!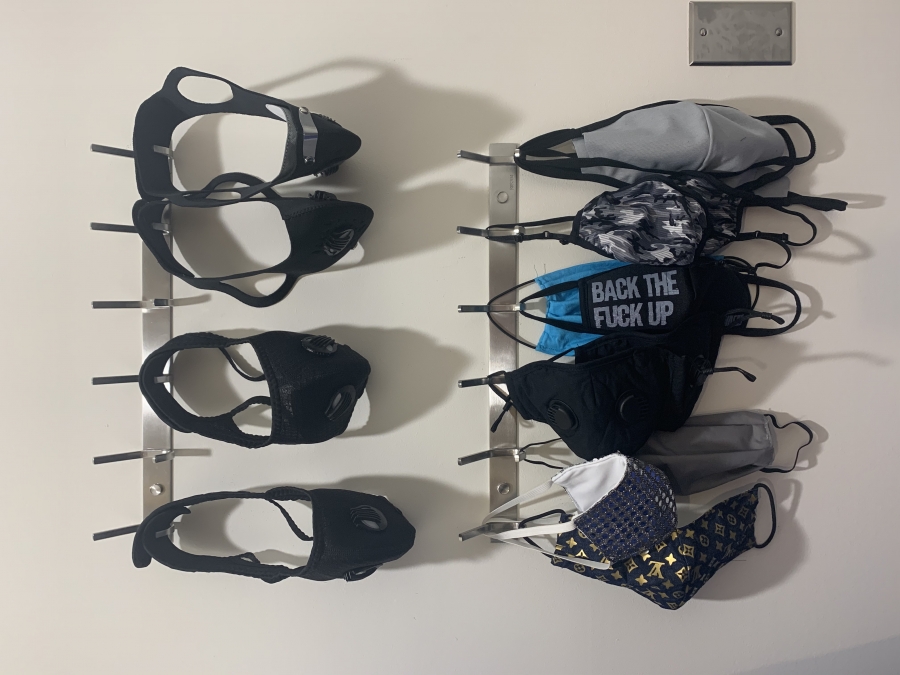 Philip – May 04, 2020
Purchased April 24 st. Nothing sent. Scam site! Don't use
Laura – May 02, 2020
Went to buy a galaxy rose it said the payment wasn't processed but they took 33.00 from me twice and said I never finished my order.
Andrew – May 06, 2020
I bought on a couple a days ago for my mom for mother's and it got a text saying they'll notify me when it ships and they never did kinda getting worried do you think they will give me a refund
Carmen – May 05, 2020
I ordered one too and it still says the order was placed. It hasn't been shipped out. I guess I got scammed 🙁
Allen – May 03, 2020
I ordered one too and it said everything was fine idk if they will delay it like all the other comments say
Jermaine – Apr 26, 2020
Absolute disgrace We ordered masks on April 10th and told 10 -14 days. Their tracking shows NO updates since April 13, and when they reply to email keep syaing look at tracking. we also thought masks were US made, but Chinese. This company is a rort and lie. I hav e cnaclled the credit card. Even their FB review siste doesnt exist anymore
Maria – Apr 26, 2020
I ordered 2 carbon filter mask in April ,2020. A few days later they sent a email saying that my package was on the way. I received what was supposed to be a tracking number through Arrive App. The message said waiting on USPS. After 11 days, I emailed the support department which which stated that the message was not sent in error. I told them that there is no way the it takes that long for a label to be created at USPS. They responded that they sent the package out a while ago and would contact USPS. They then went to the Arrive app and updated the message to say that pre-shipping information sent USPS awaiting item. Multiple customers reported the same experience. I made a report to the FTC.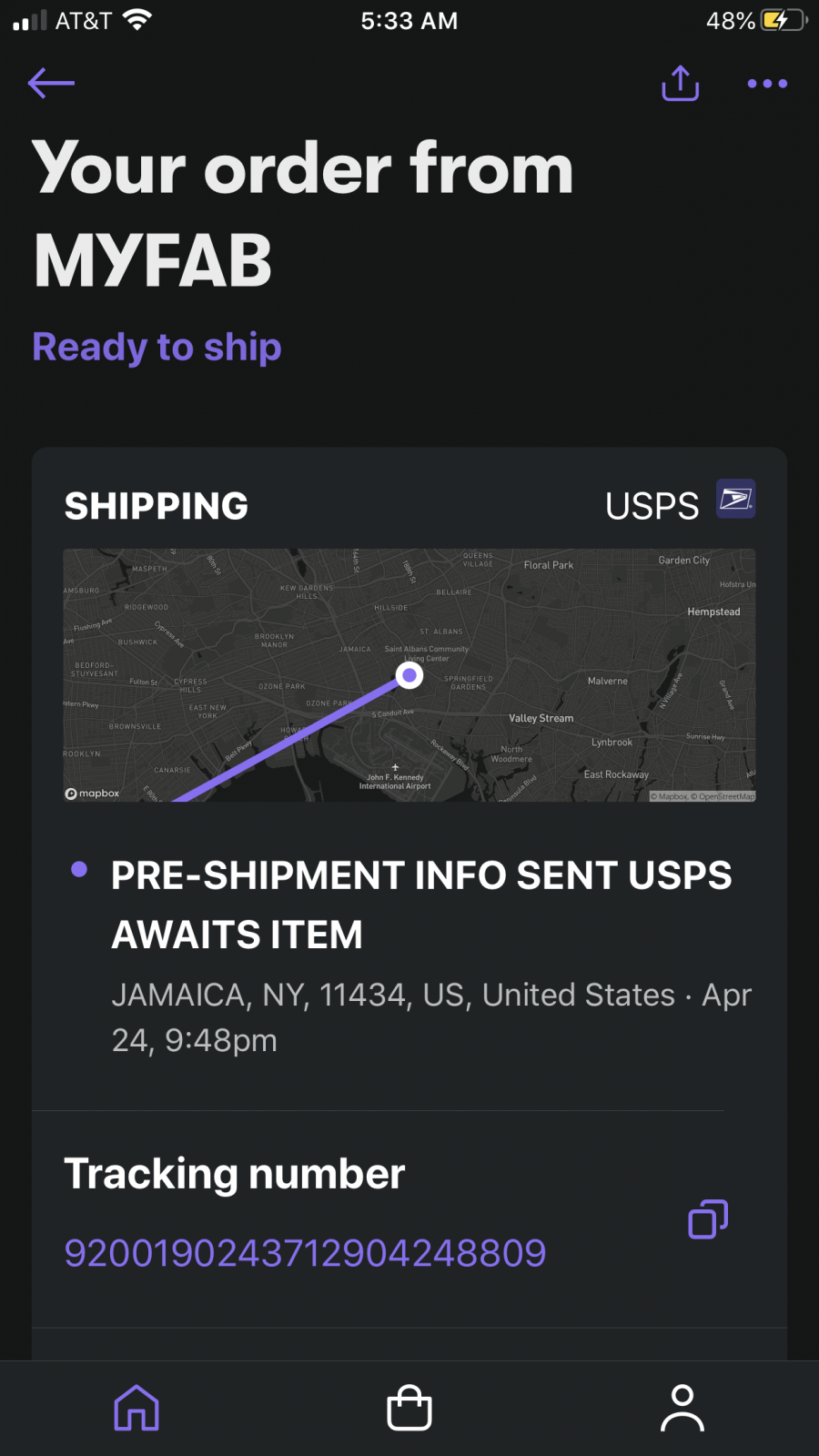 Michael – Apr 22, 2020
Scammers!.This is the worst company I…
Scammers!.This is the worst company I have ever dealt with. I placed my order over a month ago. A week later I ask for a tracking number because they use ARRIVE as a tracking system. They make a fake tracking number and after another week of waiting I email them and tell them I need a real tracking number. They send me a tracking with USPS. But they never send my order as it shows USPS is waiting to receive package. I emailed them and asked for a refund and I get no response. I enailed then another week after and told them I will report them. Thanks MYFAB! NEVER AGAIN!
Veronica – Apr 21, 2020
Victim location 90250
Total money lost $28.34
Type of a scam Online purchase
There was an ad on my Facebook page for N95 masks being sold for a fair price and with the pandemic going on I knew my family definitely needed these only to find out that they were never going to send the masks. No label created and not in the tracking system for weeks and promised within a week. Super disappointed in such a shameful scam. These people need to face what's coming to them. I need my money back these are harsh times every dollar counts!
Darryl –
I order a few mask and the filters as well 2 different orders a little bit latter I I seen they created a label usps and it sat there for a min emailed them to ask of this was a scam Lynn said no that it was at the post office and they don't update there system over the weekend and then a few days later cause I have the arrive and the usps app and it has said they electronically singed and said the post office was waiting on the package which the dam place said the post office already had what caught me before all of this was they sent a text not email about my product and it said there was a 25 percent off code but there was no code and that's when I became suspicious it's 11 days I haven't seen any of that go to the post office I just emailed them earlier and said just like this I bought this threw pay pal they can chase you for my money and Im gonna get paid cause they have a protection plan for things like this and I'm gonna report them to the BBB if they do not return my money to my pay pal card by the 27th of April I know things are bad in New York but I live in a bad area too I was needing the mask to protect me and my kids but that's what I get from ordering from site like this don't trust it do look to good
Naomi –
Please don't expect any help from Paypal! They allow these companies from China to continually steal our money? I learned the hard way that Paypal will not back you up! I bought what looked like the cutest shoes and boots for Christmas gifts. When they finally arrived after 2 months they were absolutely the most hideous "shoes" I've ever seen. I was so angry that they basically stole my $130.00 and sent them a msg saying the same things you said above! Only response I ever received from them during the 2 months I had been in contact with them was I should send them back and they would give me a partial refund per pair of shoes/boots! What? Nope that's not ok! They completely misrepresented the shoes that were on their website on Instagram. What they sent me was garbage that we wouldn't even wear as house shoes. I took a pair to the post office to see what it would cost to send them back to China. To return the 6 pairs of shoes/boots it would of cost me more than I originally paid for their garbage. I was sure Paypal would get me a refund after I sent them pics of what was advertised and what I received. Ha! They said after corresponding with the seller I would NOT receive a refund because my product was received and the only way I could get a refund was to send them back. Paypal is not the company who protects the consumer! I then came across a page of reviews regarding Paypal and consumers regarding this company. I started doing a little cyber snooping and discovered the same company was doing business with Paypal under at least 19 different names and there were literally hundreds of complaints exactly like mine! I bet 98% of them said the same exact thing about the same hideous products. We were absolutely scammed and Paypal was allowing it to happen by not stopping these scammers! I again wrote Paypal and told them all I had discovered and explained how much it was going to hurt their reputation by allowing this to happen to consumers and not getting rid of the scammers. Their response was since the product was delivered there was nothing they could do and I would still have to send the hideous things back! Needless to say I will never buy anything online again if it comes from China! Lol I'm now stuck with 6 pairs of shoes that I wouldn't even donate to anyone! Lol as you can tell I'm still a little angry! I'm most upset with PayPal for not protecting us consumers! 🦽🥟🙉
Dane –
I ordered masks. They took money and still have not received anything. They gave me a tracking number that leads to nothing.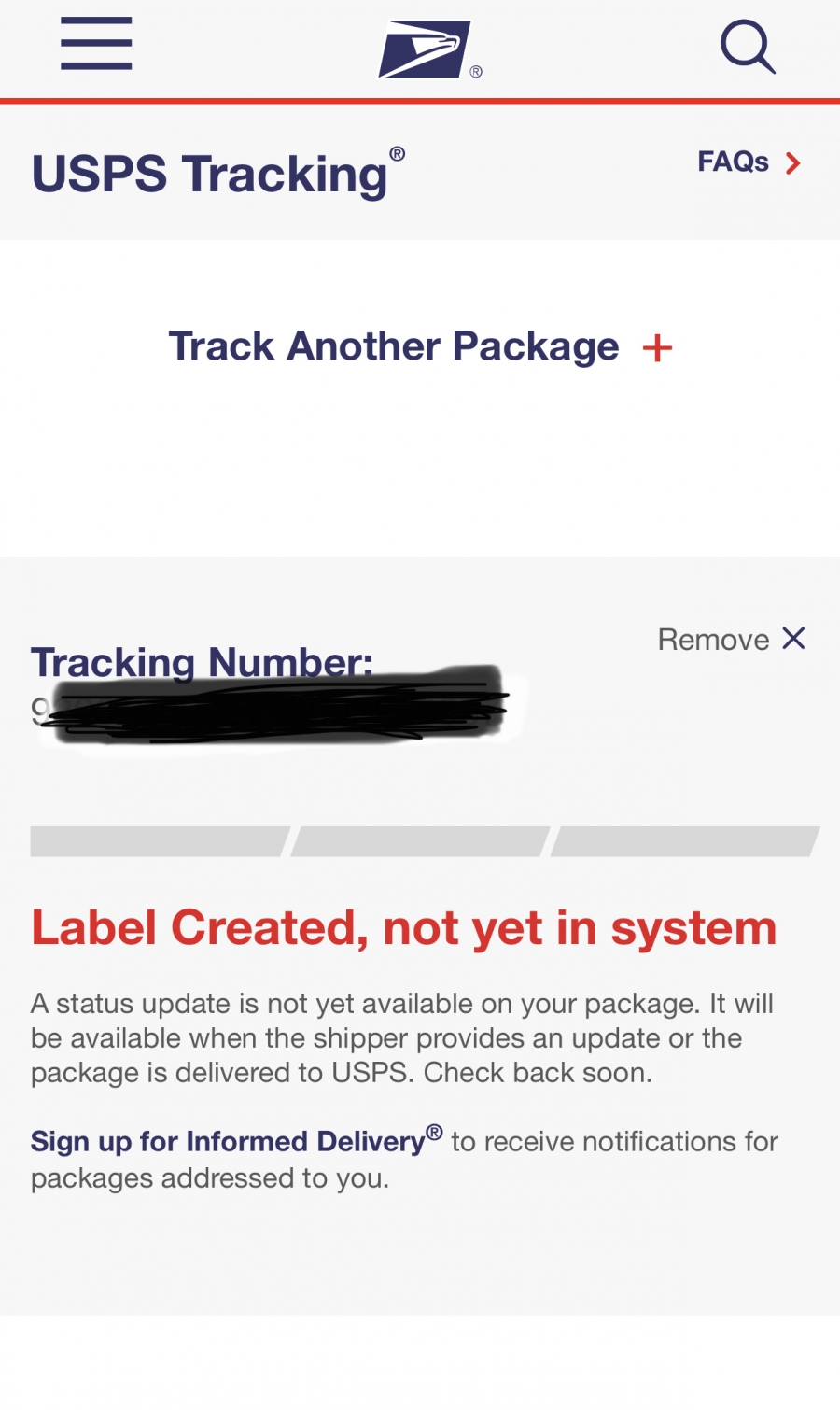 Tiffany –
Ordered some masks for me and my family. Was told I would get a tracking number between 3-4 days. Contacted customer service online and was told I would be contacted shortly about the process and my tracking number. Waited another week and went online to speak with an agent named Lynn. She refused to answer any questions I had. This place is a complete SCAM! I'm trying to get my money back as we speak. Taking people's money from them knowing we are ALL facing hard times is very selfish and unprofessional.
Meredith –
Never got my order and it was confirmed Jan 11,2020 no response I just want my $18.92 refund…
Eugene –
My order was confirmed Jan 11,2020 never got it they need to refund me my 18.92 the shipping cost more than the Flame smh…I will never order from here again and advise others not to it's ridiculous they are [email protected]
Virginia –
I purchased an anklet from them last year back in November and it is now February. You do the math and I have yet to receive anything nor could my bank reimburse me for it because the dispute window was far too old to open up. I highly recommend never using these scammers because they will take your money and never give what you ordered.
Lauren –
It was before 2020, so before New Years came along.
Made the purchase on my iPhone se, my phone said the website was secure with a lock.
So I was quick the judge I should of actually dug more deep but I didn't.
Stupid iPhones secure bull[censored] 🙄
Shana –
Victim Location 55362
Total money lost $18.43
Type of a scam Online Purchase
SCAM!!!!!!
Never received the product that was purchased. But they were quick to take the money!!!
Item was purchased on 12/25/2019 and on 1/18/2020 its still not here and every single email bounces back as message undelievered!!!
Want our money back!!!!!
Evelyn –
Victim Location 92404
Total money lost $17.29
Type of a scam Online Purchase
I saw an add on Instagram for anklets. I ordered an anklet for my spouse 4 weeks ago. The company (MyFabulux) sent me a confirmation email and stated that I would receive tracking information within 3/4 days. I never received any email. I checked my spam and still nothing. I contacted them on multiple occasions and no answer, call, or reply. I went to their Facebook page and every review on their page is stating the same thing I'm going through. Hopefully my bank can reimburse me.