Virginia – Sep 04, 2020
Sadly, I bought hundreds of dollars of movies from movies sometimes. I couldn't beat the prices. My movies haven't disappeared yet but my brother lost 20 movies so I'm sure its just a matter of time before my movies begin to disappear. Something too good to be true usually is. I guess I'll have to only purchase Vudu movies from their site and stop bargain hunting. After all, you get what you pay for.
Shawn – Aug 24, 2020
I bought several movies / lies in the past. All of which are missing, as well as the website. Emails sent to worthless "help" department, with no replies at all. Movie sometimes turned out to be almost accurate for their business, but movies never would be better.
Caleb – Aug 19, 2020
Yeah I fell for it too. It sucks but should have known better, well lesson learned. I felt something was up but it wasn't loud enough to knock sense into me. Yeah my movies are disappearing too. I gave them $100 in movies, trust me I am pissed! Too bad we won't ever recover our money for it. Yeah I noticed the sight wasn't up anymore and that's how I stumbled under the website that reports scam websites and said it was just recently up the last 6 months. I feel stupid but never will make this mistake again. Why can't life just give you a break sometimes.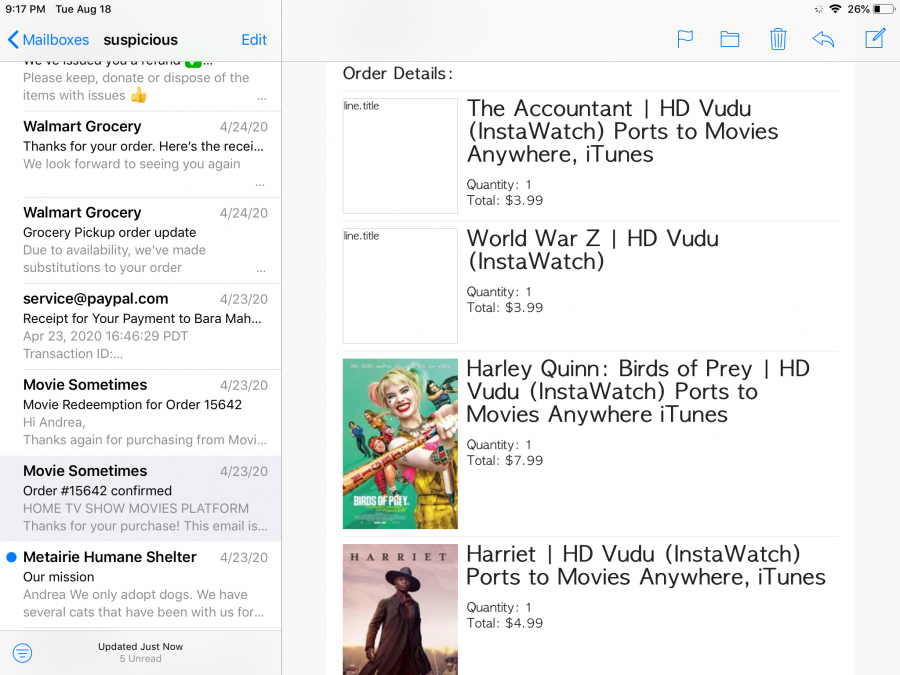 Frederick – Jul 24, 2020
Bought Bloodshot and a month later the site disappears as well as the movie from all my digital libraries.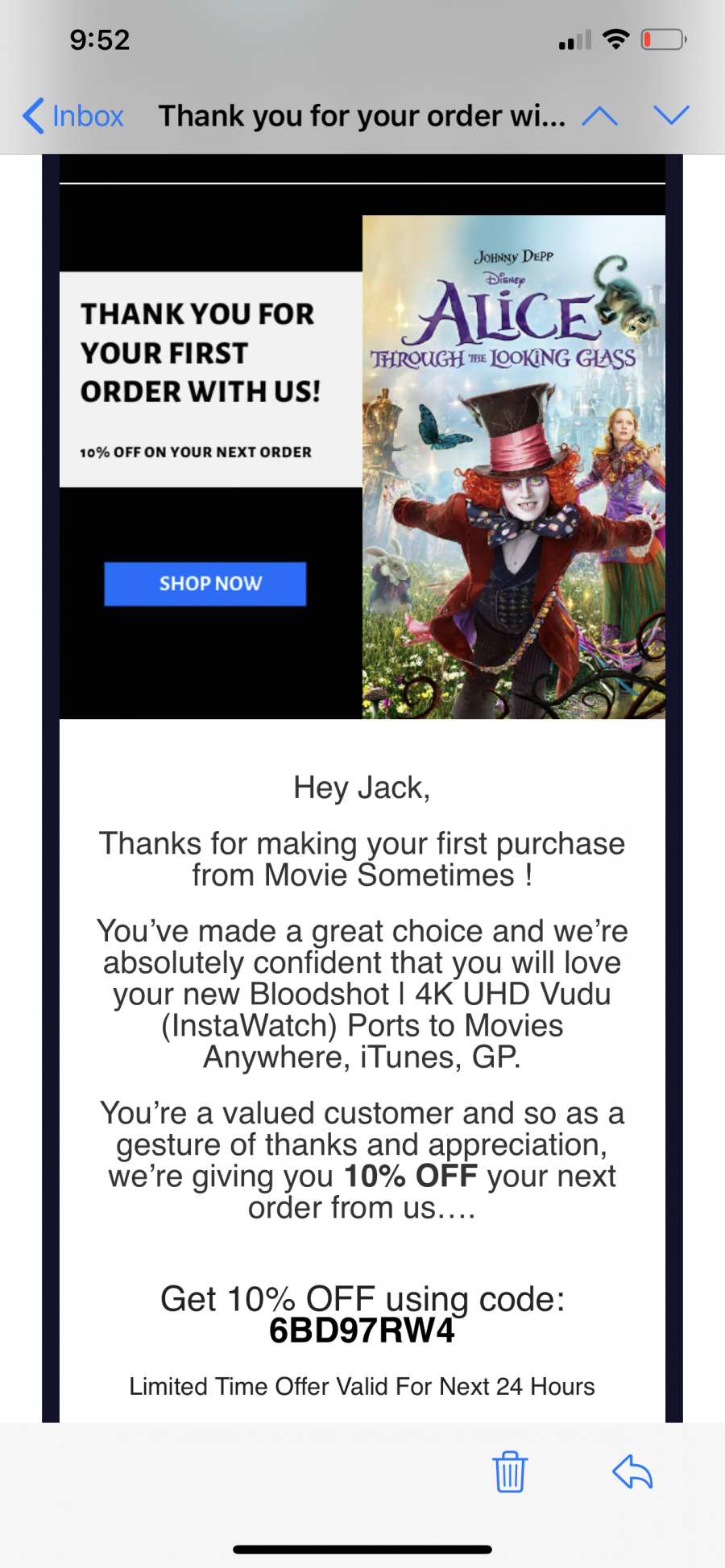 Randall – Jul 24, 2020
Only Bought one movie but it has also disappeared from my Vudu account.
Andrea – Jul 16, 2020
Victim Location 79902
Total money lost $40
Type of a scam Online Purchase
I saw an ad on Facebook for Movie Sometimes, which advertises they sell discount codes for movies that work with Vudu, I saw that there was plenty of people commenting that the codes for movies they were buying from this company were legit and they worked. So I decided to test it out and saw that the movies did in fact work so I got a few more but after a month or two I saw that the movies were disappearing from my Vudu account, and when I called Vudu to see what the issue was I was told that this company is selling stolen codes for their movies, I contacted Movie sometimes support immediately and asked for my refund. They responded by blocking me from social media, and ignoring my emails, DO NOT BUY ANYTHING FROM THESE PEOPLE THEY ARE THIEVES
Dominique – Jul 24, 2020
Site isn't even up anymore. What a scam. It truly seemed legit but it was too good to be true.