Peter – Jun 17, 2020
Scammer's website Jormien.com
Scammer's email [email protected]
Country United States
Type of a scam Online Purchase
Initial means of contact Not applicable
I pay 100 and never received anything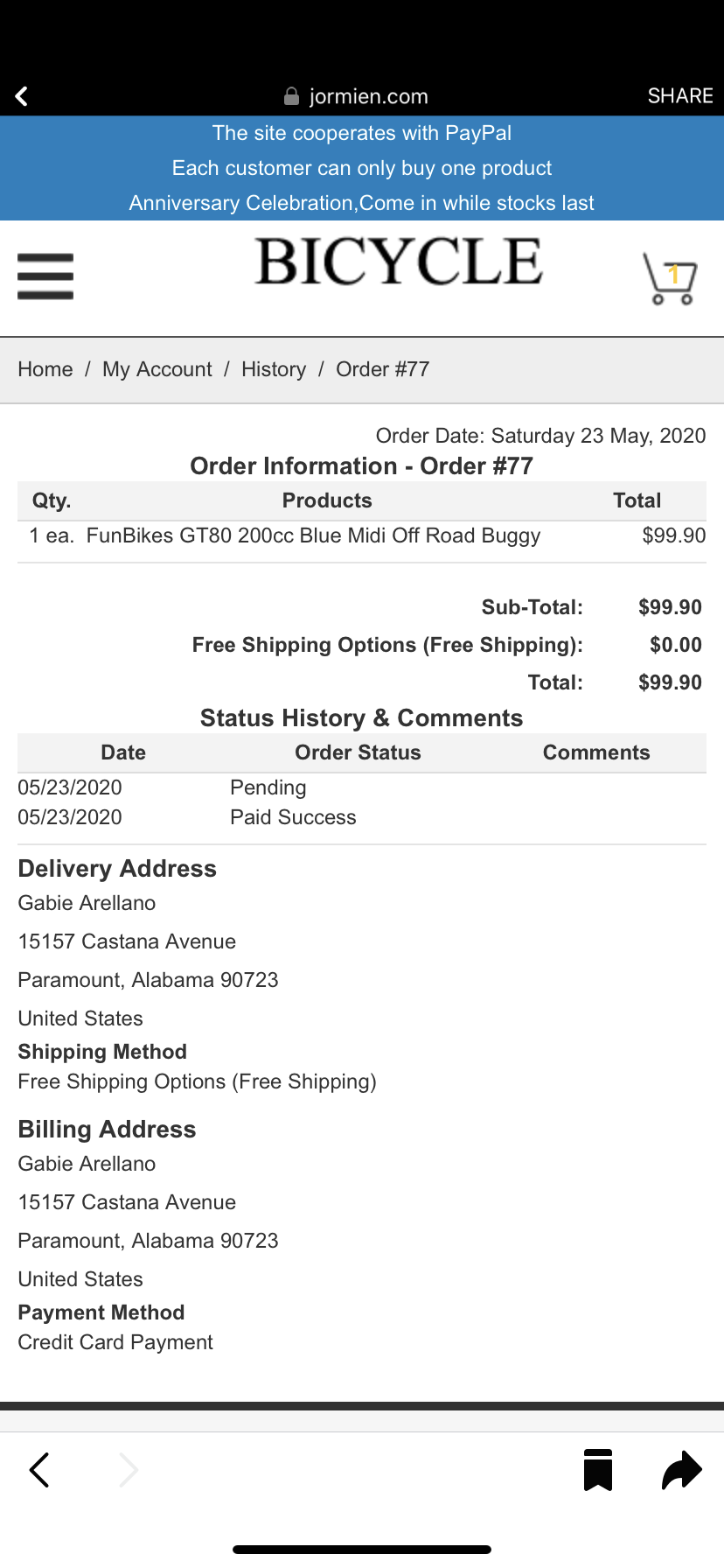 Carly – May 27, 2020
Victim Location 31738
Total money lost $100
Type of a scam Online Purchase
Website has four wheelers, bicycles, and other atvs for cheap. When order arrived it was a face mask with same tracking number as go cart we had ordered.
Brett – Jun 17, 2020
I order and pay and never receive anything
Craig – May 24, 2020
Victim Location 37148
Total money lost $93
Type of a scam Online Purchase
The website offers great deals on electric bikes, four wheelers, go karts, etc. I purchased one of the 250cc fourwheelers and I received a surgical mask in the mail instead of the four wheeler! This was ridiculous and everytime I email them about it I get no response.