Luis – Nov 27, 2020
Researched this name and came across all these post of scams so not trusting this low life!
Eugene – Oct 21, 2020
October 21, 2020 a woman on instagram contacted me offering a gov grantt through Jerry Wayne Pickens definitely a scam. account: @centralnjmom1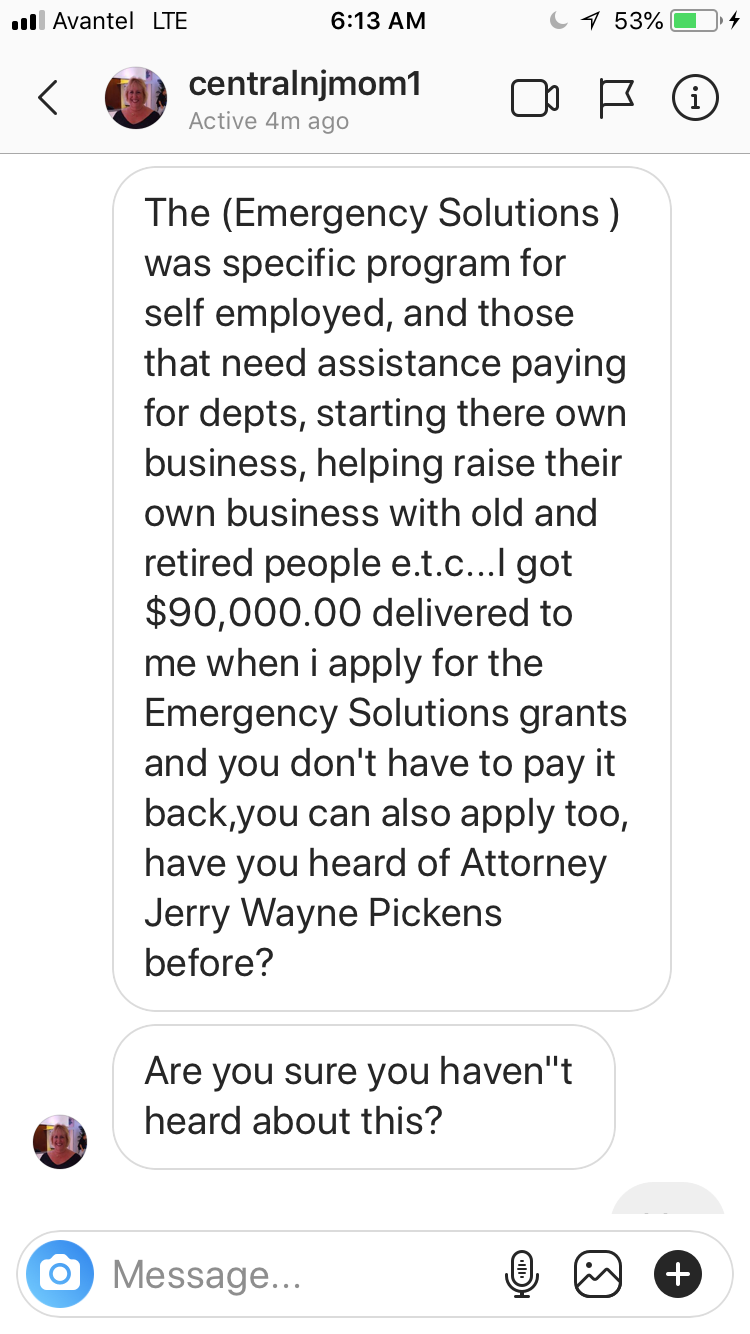 Erica – Jul 16, 2020
Jerry Wayne Pickens is contacting me now from one of my family members on Facebook talking a grant. I asked for $50,000 and he said that I will have to send $1500 is he really a person that works to help you get grant money or is he a scammer
Alan – Mar 22, 2020
mr pickens offered me grant money i just had to pay for delivery and for stamp fee whatever that is i paid over 5000 dollars and still haven't seen a dime of that money!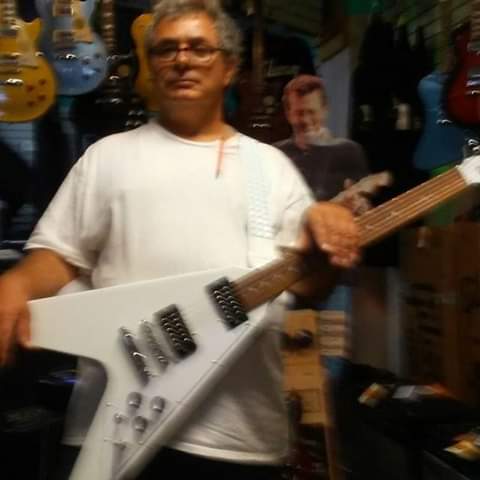 Misty – Feb 26, 2020
was contacted on Facebook by a person using one of my contacts identity and told about a program to scam Social Security grants. Told to contact [email protected]
Mark –
Victim Location 06840
Type of a scam Government Grant
I was contacted by Jerry Wayne Pickens through Facebook.  He offered me a Government Grant of $15,000 and I only had to pay $1,500 to get it.
Jermaine –
I sent this man money for a grant and today I was ask to send 7,000.00 for delivery of grant and a 2020 new car I won. What do I need to do to stop these scams